Nancy Pelosi's Refusal to Impeach Donald Trump is 'Insane' and 'Pathetic': Bush Ethics Chief
House Speaker Nancy Pelosi's refusal to impeach President Donald Trump even after Russia probe special counsel Robert Mueller made a statement about his report is "insane," a former chief ethics lawyer under President George W. Bush opined.
"This is insane. An impeachment inquiry is long overdue," ex-White House ethics chief Richard Painter tweeted on Monday, along with a link to a video of Pelosi's reaction to Mueller's statement.
Painter told Newsweek that Pelosi's refusal to at least open an impeachment inquiry is "nuts, because how in the world can [Democrats] go on the campaign trail and say Trump is guilty of all these crimes in office when they didn't impeach him? It just doesn't make any sense."
The former ethics chief added that "there's very clear evidence of obstruction of justice" in the second half of the Mueller report.
"Mueller obviously put the ball in Congress's court and for Congress not to do anything I think is insane," Painter said.
The Democratic leader spoke at a Commonwealth Club event last Wednesday shortly after Mueller publicly spoke for the first time about his two-year probe and declined to clear Trump of obstruction of justice.
"If we had had confidence that the president clearly did not commit a crime, we would have said so," Mueller said in his prepared remarks.
Pelosi shared her interpretation of Mueller's comments and remained firm in her long held stance against bringing impeachment proceedings against Trump.
"He did say that if he saw any evidence that the president was not, was innocent, he would have let us know. He also was clear in saying that if he thought the president could be cleared, he would have cleared him, but he didn't," Pelosi said.
The speaker then concluded: "You don't bring an indictment, you don't bring an impeachment unless you have the facts, the strongest possible case, so that the president is held accountable one way or another."
Pelosi also said that Mueller "has given us an array of facts which we will take to the Congress and to the courts" in ongoing investigations and litigation, and stressed that the public still has not seen the full Mueller report. She expressed her "deepest respect" for Mueller and said she still hopes he will testify before Congress.
Mueller in his address held by the Department of Justice said he was resigning from the department and returning to private life and that "beyond these few remarks, it is important that the office's written work speak for itself."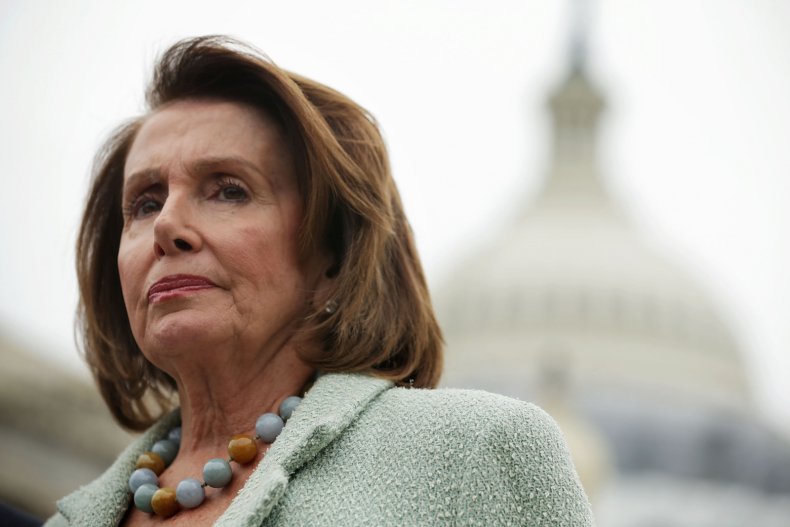 On Monday, Painter, a University of Minnesota law professor, tweeted that right wing media outlets are successfully hitting House Democrats because Pelosi "won't divest her own financial conflicts of interest and won't even open an impeachment inquiry."
"Pathetic," Painter said.
The former ethics chief also linked the issue to the upcoming presidential election: "If House Democrats refuse even to open a formal impeachment inquiry, how can they possibly run in 2020 saying that Trump is guilty of serious crimes in office? Are they trying to lose?"