In Photos: Kamala Harris and Nancy Pelosi Flank Joe Biden in Historic First
Vice President Kamala Harris and House Speaker Nancy Pelosi made history as the first two women to sit behind a president during an address to Congress.
Harris, who was the first Black American, South Asian American and woman to be Vice President, entered the House chamber on Wednesday to applause before quickly taking the hand of the waiting Pelosi and then elbow-bumping her.
House Speaker Pelosi is no stranger to breaking the glass ceiling, becoming in 2007 the first woman to sit on the same dais as a president, when former President George W. Bush addressed Congress.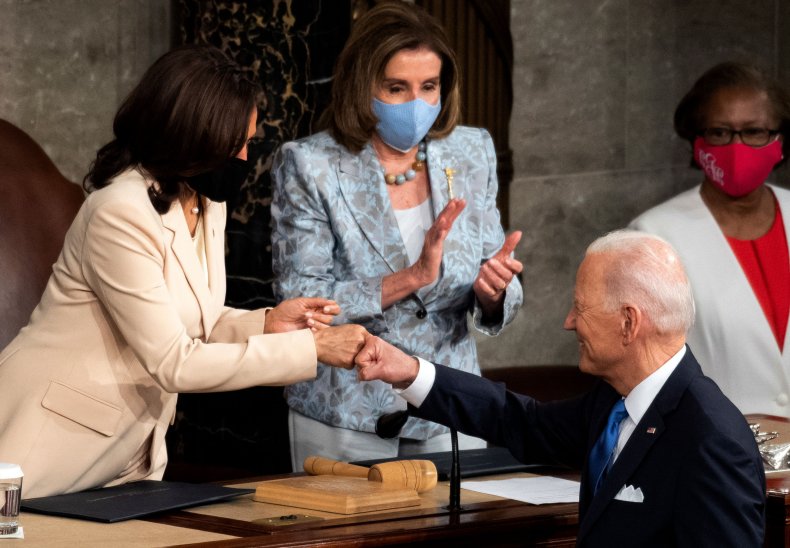 "Madame Speaker, Madame Vice President," Biden said, "no president's ever said those words from this podium, and it's about time," he added, before turning around to join in the applause for the two women.
In an interview before the speech, Pelosi told MSNBC: "It's wonderful to make history. It's about time.
"I made history when I was the first Speaker to be standing behind President Bush, and he made note of that. Now, this is just, just so exciting."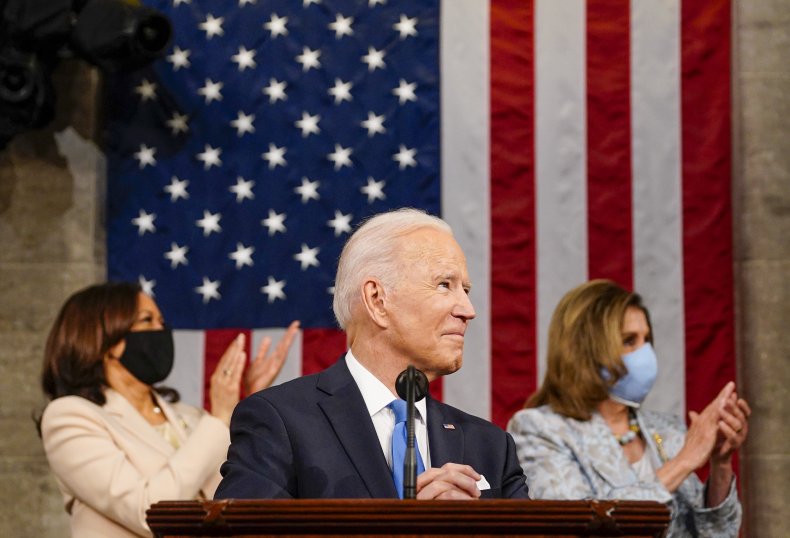 When asked about the significance of the moment, as she led the Senate delegation to the House chamber, Harris told reporters it was "normal," CNN reported.
In his address, ahead of the first 100 days in office, Biden outlined his administration's legislative agenda. Among topics were his American Jobs Plan, a higher capital gains tax, immigration reform and expanded voting. He also referred to climate change, racial justice reform and other efforts.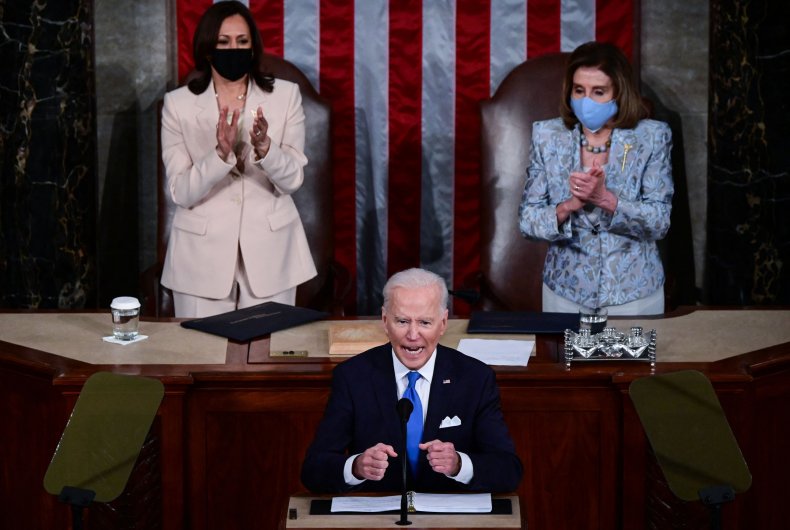 The highly visible positions of the two people sitting behind the president give a real-time reaction to the president's words which is often linked to party affiliation.
Pelosi, a Democrat, was much more effusive in her response to Biden's address than when she famously ripped up a copy of then President Donald Trump's speech in 2020. The previous year, she directed a sarcastic hand clap at the GOP president, which launched a wildly popular meme.
Women's groups welcomed the historic moment although recognized there still remains the milestone of a woman being elected president.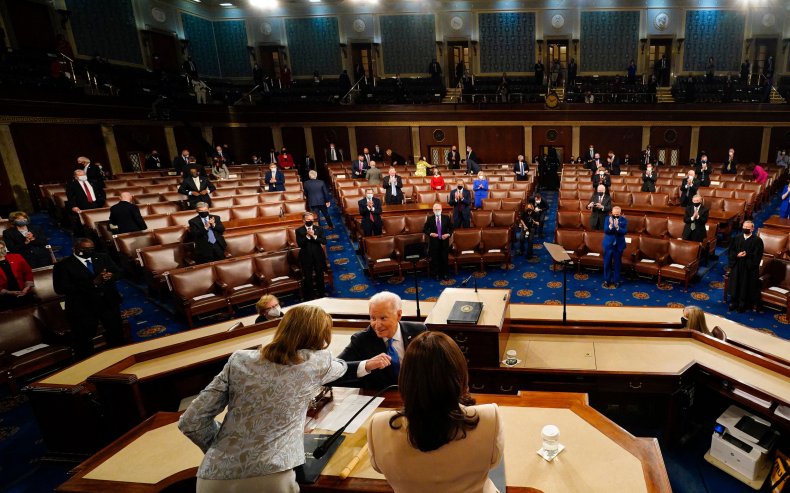 "This is a great start, and we have to continue to move forward to give women their equal due," Christian Nunes, president of the National Organization for Women told Voice of America.
Debbie Walsh, director of the Center for American Women and Politics at Rutgers University, told the news outlet: "For all of us who care about women's public leadership, we still look forward to the day when the person standing at the podium, in front, is a woman."
"But for now, this is a particularly gratifying moment," she added.