Nancy Pelosi Names Anti-Trump Republican Adam Kinzinger to January 6 Committee
House Speaker Nancy Pelosi said Sunday named Illinois GOP Representative Adam Kinzinger to the House select committee charged with investigating the January 6 attacks on the U.S. Capitol.
In a statement issued today, Pelosi said Kinzinger "brings great patriotism to the Committee's mission: to find the facts and protect our Democracy."
Kinzinger promptly accepted Pelosi's request, issuing his own statement through social media: "Today, I was asked to serve on the bipartisan January 6th Select Committee and I humbly accepted. When duty calls, I will always answer."
Kinzinger joins one other GOP lawmaker on the House committee: fellow Trump critic Liz Cheney of Wyoming.
The committee was intended to be bipartisan, but House GOP Leader Kevin McCarthy withdrew all five of his potential Republican picks after Pelosi rejected two of them outright as undermining to the process.
Pelosi acknowledged to ABC's George Stephanopoulos Sunday that she previously pulled two of McCarthy's picks to join the committee before the House GOP leader withdrew all five picks entirely. Pelosi said she outright rejected Ohio Representative Jim Jordan and Indiana Representative Jim Banks as potential committee members because they would "jeopardize the integrity of the investigation."
"There's no way I would tolerate their antics as we seek the truth," the House Speaker said of Jordan and Banks. Cheney this past week defended Pelosi's decision to deny Jordan and Banks entry into the committee and said she remains "absolutely dedicated and committed to making sure this investigation holds those accountable" who participated in or helped organize the January 6 riot.
Pelosi and other top Democrats have praised Cheney for standing up against the vehemently pro-Trump GOP House leadership by joining the committee and continuing to publicly criticize the former administration.
"I think she brings a very important perspective, and I think she brings a conservative stature and pedigree that will be valued," California Democratic Congressman Adam Schiff said of Cheney Thursday.
Cheney has asked for a GOP adviser to be hired, with NBC News reporting Sunday that she is requesting former Virginia Republican Representative Denver Riggleman to fill that role.
Newsweek on Sunday morning reached out to Kinzinger's congressional office as well as Cheney's for any additional remarks about the next steps in the House investigation of the January 6 riots.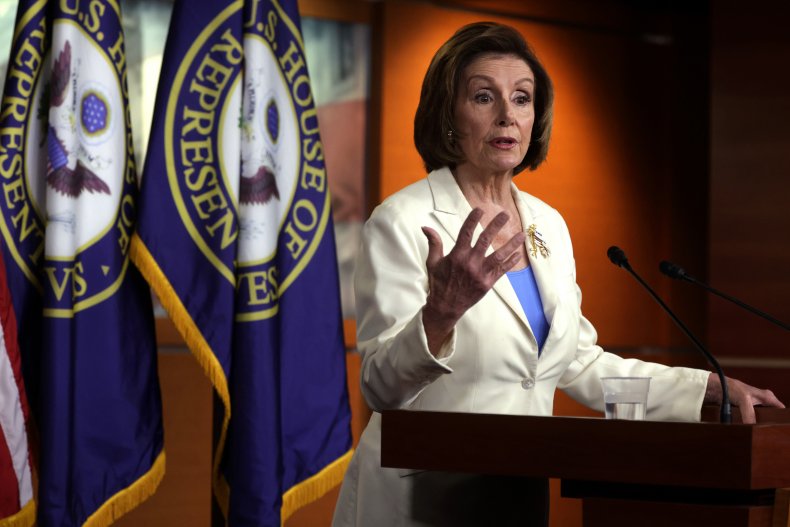 This story has been updated to reflect Pelosi made her naming of Kinzinger to the panel official.