Nancy Pelosi: An Effective Woman Is Seen As a 'Threat'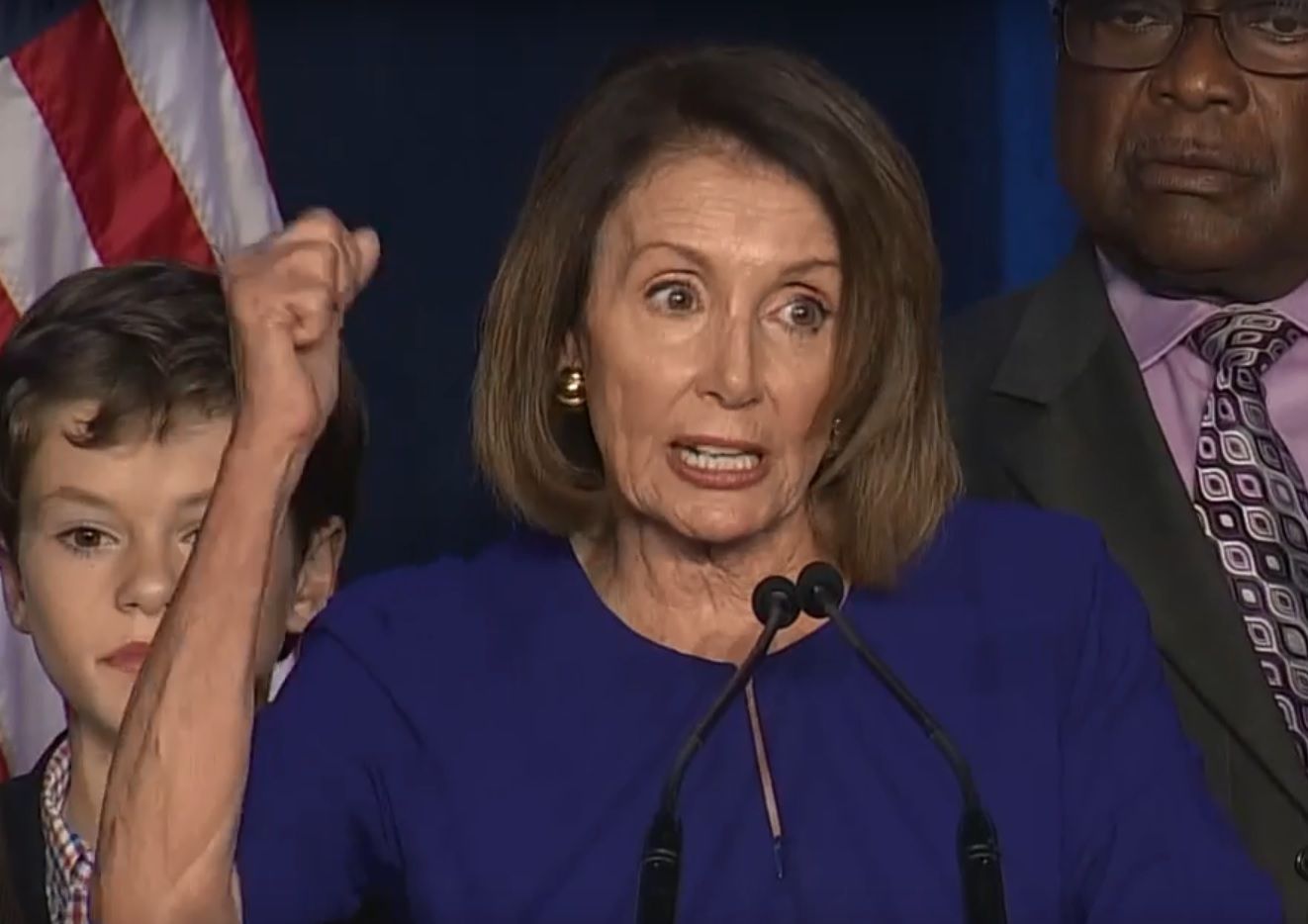 Nancy Pelosi sat down with CNN's Dana Bash Sunday to talk about the struggles and challenges faced as a woman in politics.
"I get some names called, because if you're effective as a woman, then they have to undermine you because that's a real threat," Pelosi said in an interview.
"I'm probably more of a target than anybody, except for somebody who runs for President," she added.
Pelosi has faced recent opposition from fellow Democrats over reclaiming her role as House Speaker. Pelosi told Bash that she continues to fight because she considers herself an example to other women.
Get your unlimited Newsweek trial >
"I do it because I want women to see that you do not get pushed around. You don't run away from the fight," Pelosi said.
Seventeen liberal Democrats have vowed to not support Pelosi, and could back Ohio congresswoman Marcia Fudge as a possible opponent.
"When you look at the people who support this party the most, they are women and African-Americans and especially African-American women," Fudge said in an interview with Cleveland.com. "We keep talking about diversity, but there is nothing diverse about the top of our ticket. We have to not just talk the talk, but walk the walk."
Get your unlimited Newsweek trial >
It is not certain that Fudge will, indeed, run against Pelosi. For the 66-year-old congresswoman, it's still up for discussion.
"I need to give it some thought and see if I have an interest. I am at the very beginning of this process. It is just in discussion at this point," Fudge said.
Fudge told the Huffington Post that she finds Pelosi is a "good leader," however, "it's time for a new one."
Despite being called an "elitist" by some of her critics, Pelosi remains unmoved.
"I have a broad base of support in the country, financially, politically, and otherwise, which is valuable to our caucus," argued Pelosi. "None of us is indispensable, but some of us are just better at our jobs than others."
Elections for House Speaker will occur within the first week of January.
"Doesn't matter if they support me, what matters is that they support a Democratic agenda to make progress for American working families."
Nancy Pelosi: An Effective Woman Is Seen As a 'Threat' | U.S.