Presidential hopeful Joe Biden may be taking flak from Democrats over remarks he made about working with known segregationists early in his political career, but Nancy Pelosi is not one of those critics.
The Speaker of the House on Thursday refused to criticize the former vice president over recent comments he made about how, in the 1970s, Biden willingly worked with members of Congress who were opposed to equal rights for all Americans.
"I think that authenticity is the most important characteristic that candidates have to convey to the American people," the California Democrat told reporters. "Joe Biden is authentic."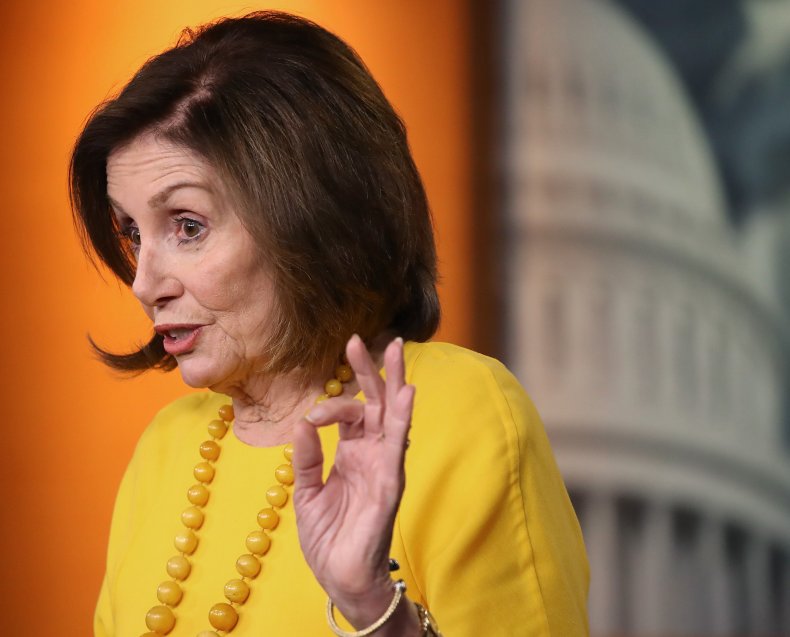 While Pelosi was unwilling to speak ill of the candidate, several of Biden's 2020 Democratic opponents knocked him for saying during a fundraiser this week that the Senate once used "some civility" and "got things done," boasting his successful efforts during his time in the upper chamber working with Democratic Senators Herman Talmadge of Georgia and James Eastland of Mississippi, both of whom were opposed to the civil rights movement.
Talmadge, according to Biden, was "one of the meanest guys I ever knew."
"I was in a caucus with James O. Eastland. He never called me 'boy,' he always called me 'son,'" Biden said. "Well guess what? At least there was some civility. We got things done. We didn't agree on much of anything."
He continued: "But today, you look at the other side and you're the enemy. Not the opposition, the enemy. We don't talk to each other anymore."
Pelosi pushed back several times on opportunities to criticize Biden during her remarks to reporters, instead saying his comments that have offended some people are "not what this election is about."
"This election is about how we connect with the American people, addressing their kitchen-table needs. For us to spend time on an issue like this—which is important, but it's not central," she explained. "What the election is about is the financial stability and well-being of America's working families."
Biden's controversial comments have resulted in criticism from several 2020 candidates, including New Jersey Senator Cory Booker, who condemned Biden's remarks and demanded an apology. Biden refused, and instead demanded that Booker offer an apology for criticizing him.
"Apologize for what?" Biden told CNN Wednesday. "Cory should apologize. He knows better. There's not a racist bone in my body. I've been involved in civil rights my whole career."
Booker appeared on CNN later that night to again criticize Biden and demand an apology.
"For his posture to be, 'I've done nothing wrong, you should apologize, I'm not a racist,' is so insulting and so missing the larger point that he should not have to have explained to him, that this is not a lesson that someone who is running for president of the united states should have to be given," Booker said.
Fellow 2020 candidate Senator Kamala Harris told Fox News on Wednesday that Biden's comment "concerns me deeply," noting that if segregationists like Eastland and Talmadge "had their way I wouldn't be in the United States Senate."
Similarly, New York City Mayor Bill DiBlasio tweeted on Wednesday that the "civility" embodied by Eastland would have outlawed DiBlasio's own multiracial family. Biden, argued the mayor, has "repeatedly demonstrates that he is out of step with the values of the modern Democratic Party."