Nancy Pelosi Says Republicans Are Retiring Because They Know They'll Be the Minority With 'Most Likely' a Democrat President
An increased number of Republicans are retiring from Congress in 2019 and Rep. Nancy Pelosi suggested it's because they know they will be serving as a minority in 2020 after Democrats win back Congress and "most likely" the White House.
C-SPAN's Steve Scully sat down with the House speaker on Thursday for an interview, during which he asked her about the 15 Republicans who have already announced that they will not be returning to the House of Representatives next year.
"What's that all about?" Scully asked.
"I think it's an indication that Republicans know that they'll probably be serving in the minority in the next Congress and most likely with a Democrat in the White House," Pelosi said. "So I think it's time to spend more time with their families."
Last week, Representative Bill Flores from Texas and Representative Jim Sensenbrenner from Wisconsin were the latest Republicans to say they will be stepping aside before the 2020 election. A spokesman for the National Republican Congressional Committee said that their announcements did not jeopardize the party's standing because the two represent largely conservative districts.
At least four Republican senators will also not be returning to Capitol Hill. The retirees include Lamar Alexander of Tennessee, Pat Roberts of Kansas, Mike Enzi of Wyoming and Johnny Isakson of Georgia. Alexander, Roberts and Enzi will stay in their positions until 2020, but Isakson decided to resign at the end of 2019 for health reasons.
Right now, House Republicans are on track to outpace their retirements during the 2018 election cycle, when 34 lawmakers did not run for re-election. It was the GOP's highest number of retirements in one election cycle since 1930.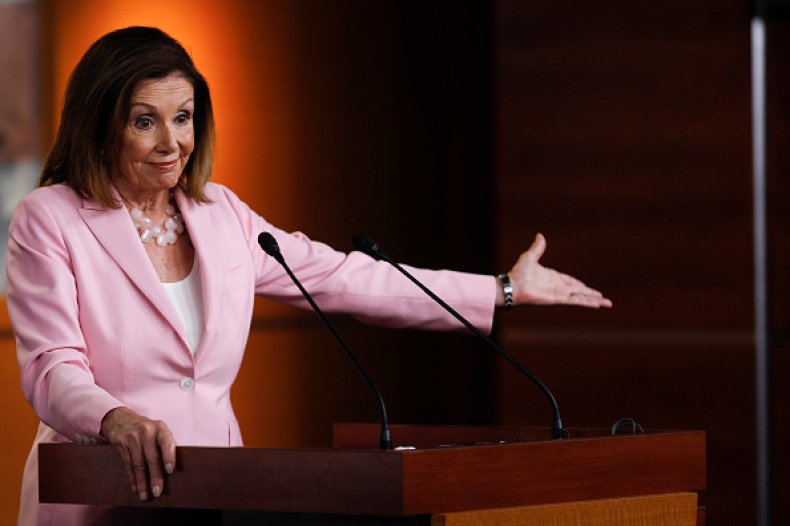 C-SPAN's Scully also asked Pelosi if she was going to run for re-election.
"Well, I'm not making any political plans right now. But we'll just take it one day at a time," Pelosi said.
In order to run for office and appear on the ballot in California, candidates need to file their paperwork with the Federal Election Commission by December. Pelosi told Scully that she intends to file her paperwork by the deadline, indicating that she plans to run again.
Pelosi has had a rough time over the past several weeks as congressional Democrats sparred over whether or not to begin impeachment proceedings against President Donald Trump. The House Judiciary Committee has voted to formally establish the rules of an impeachment inquiry and several lawmakers on the panel said it was the start of removing the president. While Pelosi said she supported the vote, she refused to use the word "impeachment."
"Legislate, investigate, litigate. That's the path that we've been on, and that's the path we continue to be on," Pelosi said during her weekly press briefing in the Capitol on Thursday.
"That's all I'm going to say about this subject," she continued. "There's nothing different from one day to the next. We're still on our same path."
Nancy Pelosi Says Republicans Are Retiring Because They Know They'll Be the Minority With 'Most Likely' a Democrat President | U.S.