Nancy Pelosi Says Joe Biden Will Win Electoral College in 'Historic' Election
Democratic House Speaker Nancy Pelosi said in a Wednesday letter to House Democrats that Democratic presidential nominee Joe Biden will garner enough votes in the U.S. presidential election to carry the Electoral College. Meanwhile, a final tally of votes may not be available for days as some states continue to count mail-in and absentee ballots.
On Wednesday, the Associated Press reported that Biden had obtained 264 electoral votes to President Donald Trump's 214. A candidate must achieve 270 electoral votes to be declared president. Six states have yet to report a final voting result. The Trump administration has promised to legally challenge the results in some states.
Pelosi said in her Wednesday letter that Biden and his running mate Kamala Harris had "made it clear" that the Democratic ticket would have enough electoral votes to win the presidency.
"Joe Biden's election will be historic, propelled by the votes of a record-shattering 70 million Americans—the most votes ever received by a presidential ticket in American history," Pelosi wrote.
"We must remain patient as votes are tallied and races are called," Pelosi continued, "and we must remain absolutely committed to ensuring that every American voter has a say in their democracy."
Despite Trump's claim of victory and threats of legal action during an early Wednesday morning press conference, some Republicans urged Americans to show patience as the ballot counting continued.
"Taking days to count legally cast votes is NOT fraud," tweeted Republican Florida Senator Marco Rubio on Wednesday. "And court challenges to votes cast after the legal voting deadline is NOT suppression."
Newsweek reached out to the office of Republican Senate Majority Leader Mitch McConnell for comment.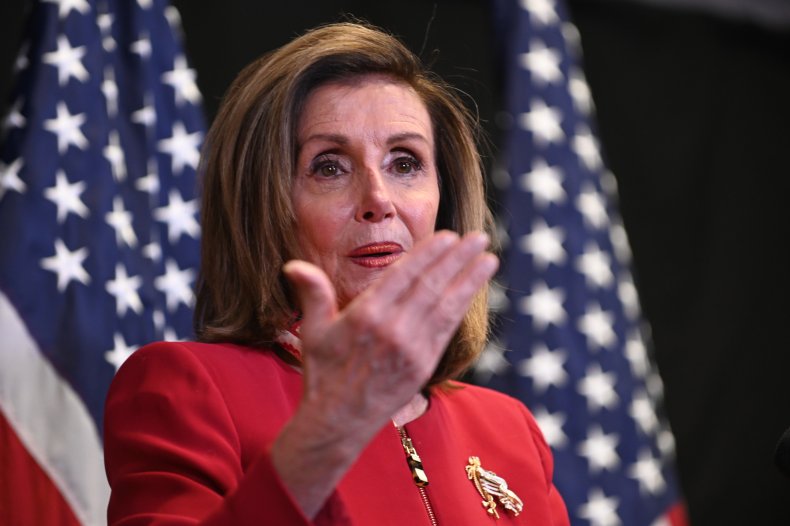 Trump's re-election campaign has filed suit in the battleground states of Pennsylvania, Georgia and Michigan over their ballot-counting processes. In a Wednesday statement, Trump's campaign claimed it sought to "temporarily halt counting" in Pennsylvania "until there is meaningful transparency and Republicans can ensure all counting is done above board and by the law."
In Michigan, Trump's campaign alleged in a statement that it had not been given "meaningful access to numerous counting locations and the counting process, as guaranteed by Michigan law." The campaign has asked for vote counting in the state to stop and that it be allowed to review the ballots that were "opened and counted while we did not have meaningful access."
In a Wednesday tweet, Trump questioned the helpfulness of obtaining meaningful access to polling places.
"Our lawyers have asked for 'meaningful access,' but what good does that do?" Trump tweeted. The damage has already been done to the integrity of our system, and to the Presidential Election itself. This is what should be discussed!"