Video: Stephen Colbert Pokes Fun at Nancy Pelosi's Claim Trump Is Becoming 'Self-Impeachable'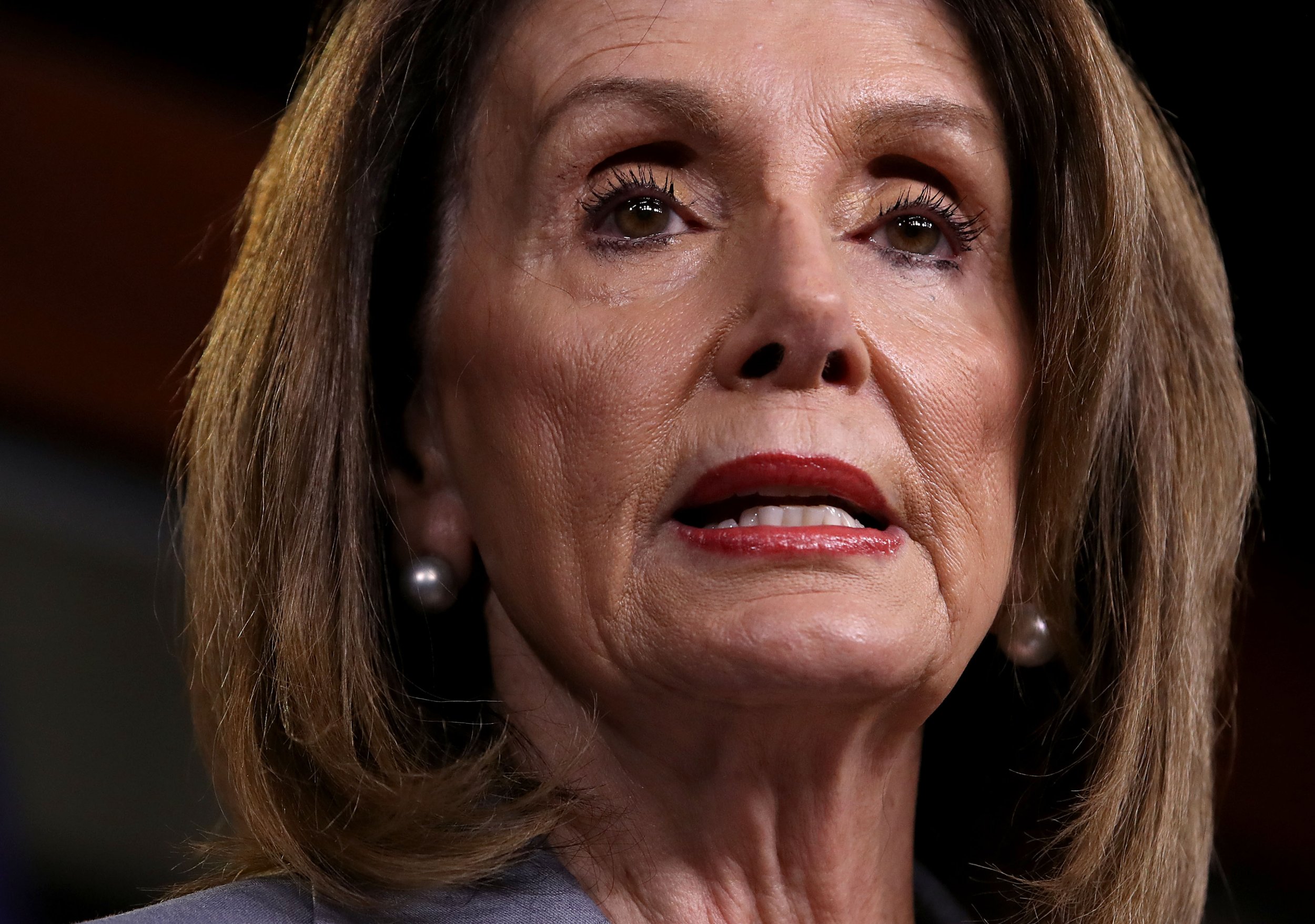 On Thursday's episode of The Late Show, host Stephen Colbert made light of House Speaker Nancy Pelosi's use of the term "self-impeachable."
In recent weeks, Pelosi has argued that President Donald Trump is trying to provoke Democrats into impeaching him. She has so far resisted pressure from other prominent party members who want to start impeachment proceedings.
At a Washington Post live event Wednesday, she accused the president of "goading" Democrats into impeachment. "Every single day, the president is...becoming self-impeachable," she continued.
Pelosi repeated the term "self-impeach" at a news conference Thursday, arguing the president "is every day demonstrating more obstruction of justice and disrespect for Congress' legitimate role to subpoena," per CNN.
After showing a clip of Pelosi's Post interview, Colbert questioned the politician's use of the term. "I don't know about 'self-impeachable,' but he is 'you-impeachable,'" the comedian quipped. "That's like the doctor telling you, 'Well, your appendix is about to burst. It's becoming self-removable.' So just do it."
Turning to Trump's own use of language, Colbert jokingly questioned whether the president's recent use of the phrase "essentially no obstruction" was an admission of guilt.
Allegations of obstruction of justice continue to hound the president. In his long-awaited report on the Russia investigation, special counsel Robert Mueller did not come to a conclusion on whether or not the president had engaged in obstruction. But that hasn't stopped Trump claiming the report cleared him on the matter. "No Collusion, No Obstruction, Complete and Total EXONERATION," he tweeted March 24. "KEEP AMERICA GREAT!"
But on Thursday, the president appeared to soften his claim, telling reporters at the White House that Mueller's report "essentially" found no obstruction. He made the comments while asserting he had cooperated with the special counsel's investigation. "I could have stopped everything. I didn't have to give them a document. I gave them 1.5 million documents," Trump said, adding: "At the end of the testimony: no collusion, and essentially no obstruction."
Homing in on the phrase, Colbert quipped: "'Essentially'? That's a new one." Impersonating the president, he continued: "It's like I always said, the Mueller report gave me complete and total exoneration, sorta."
"'Essentially no obstruction. There are 10 counts of obstruction outlined in the Mueller report. That's like Moses coming down from the mountain and saying, 'I just talked to God. Essentially, no commandments.'"