Nancy Pelosi Speaker Vote and Speech: Watch Live Stream of Democrat Reclaiming Gavel as New Congress Begins in 2019
Nancy Pelosi is poised to reclaim her title as House speaker when Democrats take control of the lower chamber for the first time since 2011 in Thursday's swearing in ceremony for the 116th Congress.
The newly elected lawmakers of both the House and Senate will take their seats nearly two months after the 2018 midterm elections. The historic Congress will be sworn in amid a partial government shutdown, which has now entered its 13th day.
Pelosi is expected to take the gavel shortly after 1 p.m. ET following a vote on the House floor. When elected and sworn in, it will be Pelosi's second time holding the leadership position. In 2007, she was the first woman to ever be elected House speaker and served in the role until Republicans regained control of the chamber in 2011.
The ceremony will be live streamed on C-SPAN and C-SPAN2, starting at 12 p.m. ET.
According to prepared remarks, after Pelosi becomes speaker she will praise the "transformative freshman class" in Congress and push Democrats to be the "pioneers of the future.
"When our new members take the oath, our Congress will be refreshed, and our democracy will be strengthened by the optimism, idealism and patriotism of this transformative freshman class," she will say, according to her prepared remarks.
The historic class of incoming lawmakers includes the first Native American women, the first Muslim women and the youngest woman ever to serve in Congress.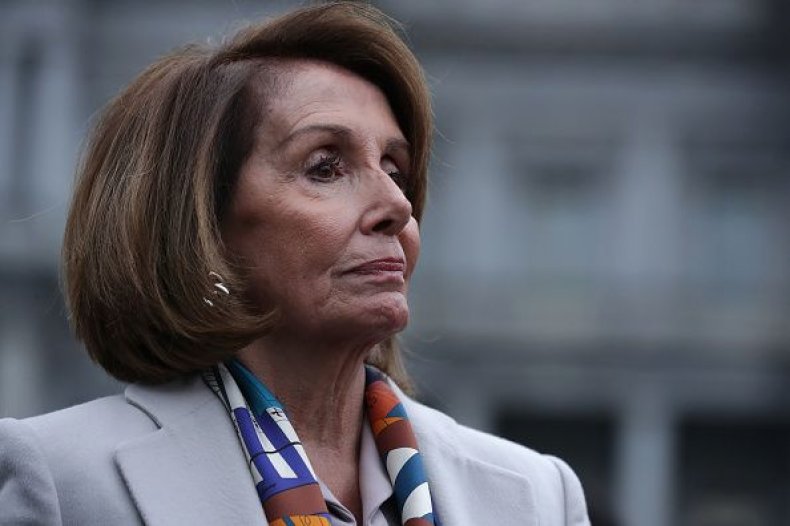 Shortly after Pelosi is elected speaker and the new members of Congress are sworn in, she plans for Democrats to pass a legislative package to reopen parts of the federal government. The package includes two bills, neither of which include President Donald Trump's requested $5 billion for his border wall between the U.S. and Mexico.
The White House has indicated that Trump would not sign off on the legislation, calling Pelosi's proposal a "nonstarter." White House press secretary Sarah Huckabee Sanders told reporters on Tuesday that the plan "will not reopen the government because it fails to secure the border and puts the needs of other countries above the needs of our own citizens."
But Pelosi insists that Democrats would not approve any funding for the wall, telling NBC's Today show that lawmakers can "go through the back and forth. No. How many more times can we say no? Nothing for the wall."
In the interview Pelosi also said that it was an "open discussion" on whether a sitting president could be indicted. She is the highest-ranking official to suggest that President Trump could be indicted while in office.
"Let's just see what Mueller does. Let's spend our time on getting results for the American people," Pelosi said.