Amid the ongoing government shutdown, former Trump Organization Vice President Barbara Res said Donald Trump has certainly met his "match" when it comes deal-making with House Speaker Nancy Pelosi.
"In his mind, any woman would be inferior to him―even the best of the best. And here's Nancy Pelosi, she probably is the best of the best," Res told MSNBC's Nicolle Wallace during an appearance on The 11th Hour Monday evening. Res added that the president once told her he's always felt "men are superior to women."
"Problem is, she's his match. She is not inferior to him. She is, in my opinion, from a point of view of deal-making, far superior," Res said, adding that she believes that the top Democrat now has Trump "totally in a corner."
Res served as a top executive at the Trump Organization for over a decade, starting in 1980. She ran some of the real estate mogul's most important projects, including the trademark Trump Tower building in Manhattan. During the president's 2016 campaign, Res repeatedly spoke out about her former boss's "sexist" treatment of women.
As the shutdown drags on, Pelosi and Senate Minority Leader Chuck Schumer have battled Trump over a federal spending bill to reopen the government. The partial shutdown, now entering its 32nd day, has forced hundreds of thousands of government employees to either work without pay or be furloughed. President Trump has denied multiple bipartisan measures to reopen the government and continues to demand $5.7 billion to construct his long-promised border wall between the U.S. and Mexico.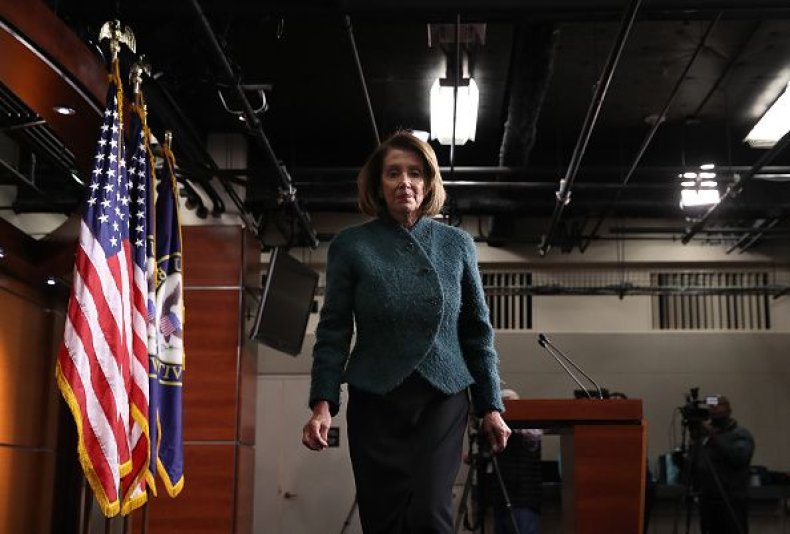 "There are some basic tenets to negotiation that Trump does not believe in," Res told MSNBC. She added that the president knows "nothing about collaboration" and that while that self-serving approach has worked for him in certain circumstances, he does not have the same "power or leverage" today.
Over the weekend, Trump offered temporary protections for recipients of the Deferred Action for Childhood Arrivals program, often called Dreamers, in exchange for the nearly $6 billion in funding for the wall. But Democrats immediately rejected the proposal, saying it does not achieve a pathway to citizenship or permanent residency that the party wants for Dreamers.
Pelosi added that this week Democrats in the House of Representatives will vote to add additional border security funding for ports of entry and immigration judges.
On Tuesday morning, Trump continued his attacks on Democrats for not approving funding for the wall and for playing "political games."
"Without a Wall our Country can never have Border or National Security. With a powerful Wall or Steel Barrier, Crime Rates (and Drugs) will go substantially down all over the U.S. The Dems know this but want to play political games. Must finally be done correctly. No Cave!" he tweeted.