'Inappropriate': Lindsey Graham Rebukes Donald Trump Postponing Nancy Pelosi's Trip to Visit Troops in Afghanistan
Republican Senator Lindsey Graham called President Donald Trump's letter to House Speaker Nancy Pelosi postponing her upcoming trips to Afghanistan, Brussels and Egypt "inappropriate" on Thursday afternoon.
The South Carolina senator tweeted that "one sophomoric response does not deserve another," referencing Pelosi's Wednesday letter to Trump stating that his State of the Union address should be postponed until after the government shutdown. Graham called her threat "very irresponsible and blatantly political."
"President Trump denying Speaker Pelosi military travel to visit our troops in Afghanistan, our allies in Egypt and NATO is also inappropriate," Graham tweeted.
In a separate tweet, Graham elaborated: "I am glad the Speaker wants to meet our troops and hear from our commanders and allies. I am very disappointed she's playing politics with the State of the Union."
He concluded that he wished "our political leadership could find the same desire to work for common goals as those who serve our nation in uniform and other capacities."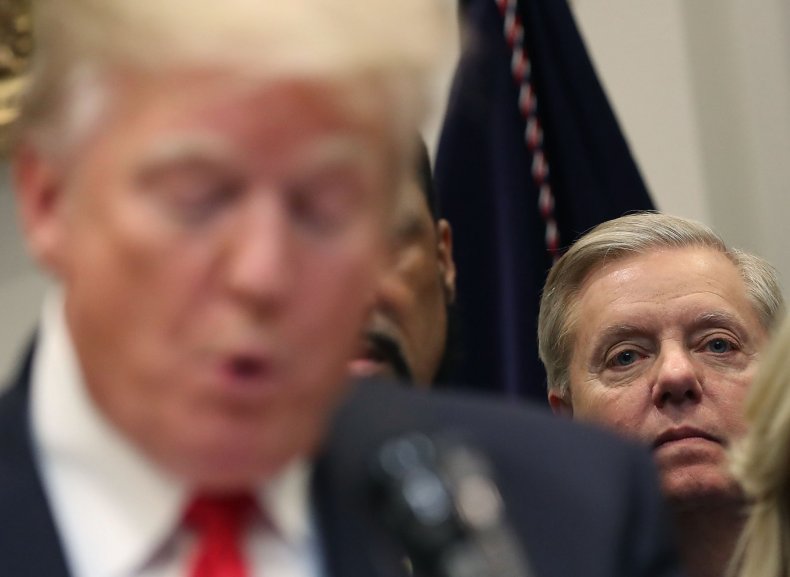 In his letter to Pelosi about the planned trip, Trump wrote, "Due to the shutdown, I am sorry to inform you that your trip to Brussels, Egypt and Afghanistan has been postponed. We will reschedule this seven-day excursion when the shutdown is over."
The president added: "Obviously, if you would like to make your journey by flying commercial, that would certainly be your prerogative."
Trump made other digs at Pelosi. He said he was sure she would agree that postponing "this public relations event is totally appropriate" given 800,000 American workers are not being paid during the shutdown.
"I also feel that, during this period, it would be better if you were in Washington negotiating with me and joining the Strong Border Security movement to end the shutdown," Trump wrote.
Trump, who has remained in the White House throughout most of the shutdown, including over the December holidays, has stood by his demand for $5.8 billion to fund a wall at the border with Mexico. Democrats, led by Pelosi, have refused to provide funding for the wall, instead offering a fraction of that amount for border security.
The president's letter to Pelosi is clearly a rebuke to her letter from the previous day.
"Sadly, given the security concerns and unless government re-opens this week, I suggest that we work together to determine another suitable date after government has re-opened for this address or for you to consider delivering your State of the Union address in writing to the Congress on January 29th," Pelosi wrote on Wednesday.
She held firm to the points made in the letter during an interview with CNN, when she said, "He can make it from the Oval Office if he wants."