Nancy Pelosi Warns Against Impeaching Trump as Some 2020 Democratic Candidates Call for President to Go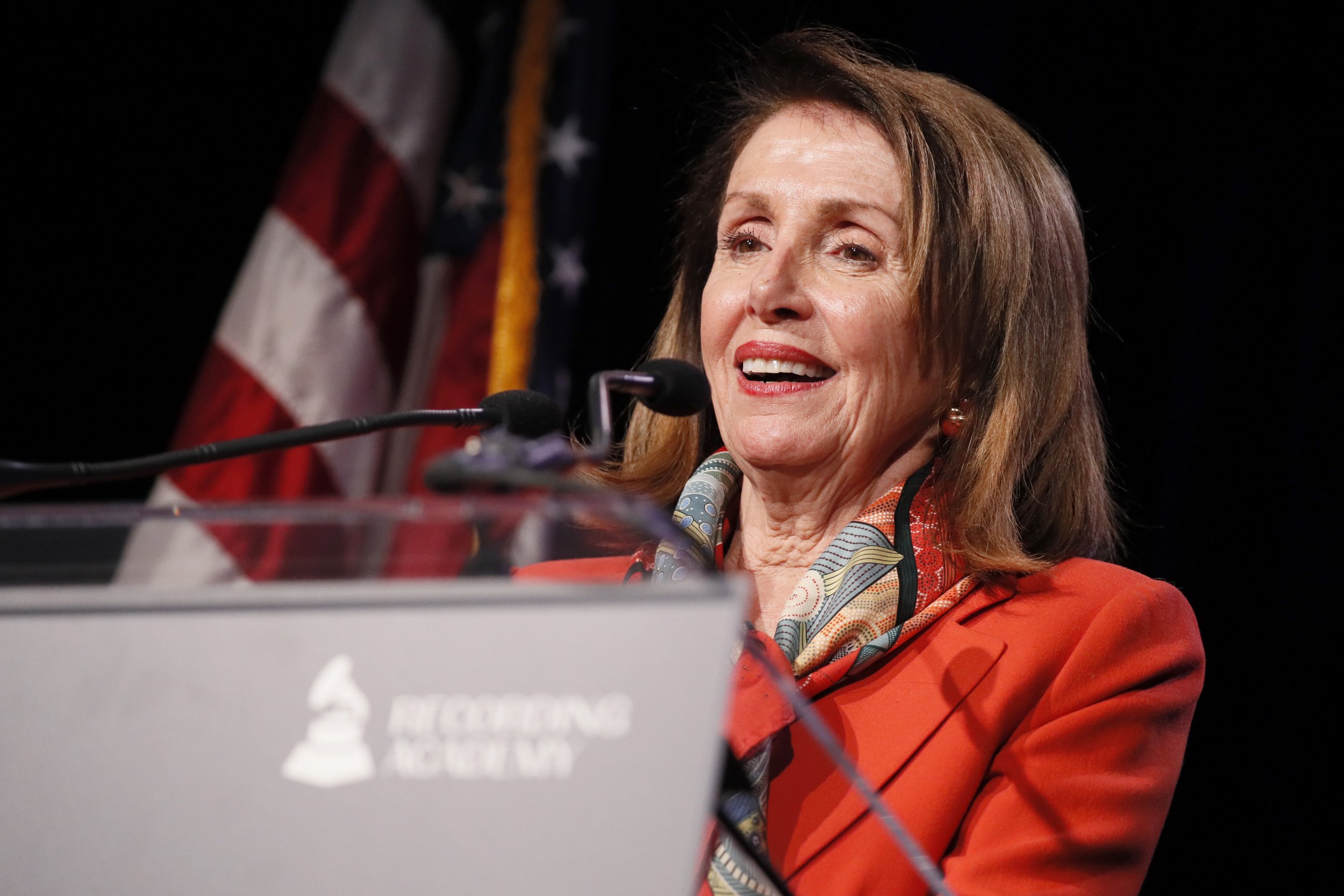 Speaker Nancy Pelosi urged House Democratic leaders to continue their investigations into President Donald Trump following the release of special counsel Robert Mueller's report on Russian intervention in the 2016 presidential election but to refrain from launching impeachment proceedings for the time being.
During a conference call with House Democrats on Monday, Pelosi addressed the divide within the party on whether to impeach Trump. Pelosi, who has expressed caution over impeachment in the past few months, encouraged her caucus to continue its investigations but to hold off on impeachment even as she condemned Trump's "highly unethical and unscrupulous" behavior, reported The New York Times.
Pelosi first stated her these views in a letter to House Democrats sent on Monday, noting that the relevant committees had spent Easter weekend examining Mueller's Russia report. She highlighted Trump's "repeated efforts to thwart cooperation with the independent prosecutors in their pursuit of justice" as one of the most important conclusions of the special counsel's findings.
"While our views range from proceeding to investigate the findings of the Mueller report or proceeding directly to impeachment, we all firmly agree we should proceed down a path of finding the truth," Pelosi wrote. "It is important to know that the facts regarding holding the President accountable can be gained outside of impeachment hearings."
Pelosi also argued for the importance of showing "the American people we are proceeding free from passion or prejudice" and urged Democratic leaders to focus "strictly on the presentation of facts."
Despite Pelosi's caution, Senator Elizabeth Warren, a 2020 presidential candidate, reiterated her support for impeachment last week and again Monday. During a CNN Town Hall, Warren responded to Pelosi's remarks, telling host Anderson Cooper: "There is no political inconvenience exception to the United States Constitution.
"If any other human being in this country had done what's documented in the Mueller report, they would be arrested and put in jail," Warren said.
"He serves the whole thing up to the United States Congress and says in effect, if there's going to be any accountability, that accountability has to come from the Congress. And the tool that we are given for that accountability is the impeachment process. This is not about politics; this is about principle," Warren said. "This is about what kind of a democracy we have."
A few other 2020 Democratic candidates support Warren's call for impeachment, including former Housing and Urban Development Secretary Julian Castro and Senator Kamala Harris. During Harris' CNN Town Hall on Monday, she threw her support behind Congress impeaching Trump.
"I think we have very good reason to believe that there is an investigation that has been conducted which has produced evidence that tells us that this president and his administration engaged in obstruction of justice," she said. "I believe Congress should take the steps toward impeachment.
"I believe that we need to get rid of this president. That's why I'm running to become president of the United States. That is part of the premise, obviously, of my plan," Harris added.
Other 2020 Democratic presidential candidates, including Senators Bernie Sanders and Amy Klobuchar, expressed restraint in initiating impeachment proceedings, agreeing with Pelosi's call to wait and see.
"Here is my concern: At the end of the day, what is most important to me is to see that Donald Trump is not re-elected president, and I intend to do everything I can to make sure that that doesn't happen," Sanders said at his CNN Town Hall on Monday night.
Sanders also expressed his worry that impeachment proceedings could distract Americans from issues that matter more. "If for the next year or year and a half, going right into the heart of the election, all that Congress is talking about is impeaching Trump, Trump Trump and Mueller, Mueller, Mueller, and we're not talking about health care or raising the minimum wage…or combating climate change…and all of the issues that concern ordinary Americans, I worry that works to Trump's advantage," he said.
Klobuchar left the decision of impeachment to her colleagues in the House who have jurisdiction over the matter. "The impeachment proceedings are up to the House. They're going to have to make that decision. I am in the Senate," she said.
Candidate Pete Buttigieg, the mayor of South Bend, Indiana, said that while he believes Trump "deserves impeachment," he should be beaten at the ballot box instead.