Nancy Pelosi's Daughter Mocks Trump's 'Angry, Nasty' Letter to Her Mother, Says Lets 'Pray Harder for His Well-Being'
In a tweet Tuesday afternoon, Christine Pelosi, daughter of Speaker of the House Nancy Pelosi, decried President Donald Trump's open letter to her mother as "angry" and "nasty."
"Whew this angry, nasty, lying screed by President Trump to Speaker Pelosi is really concerning. We'd better pray harder for his well-being," tweeted Christine Pelosi.
The letter in question was sent from the president to Nancy Pelosi. It was released by the White House Tuesday and posted to the official White House website. In it, the president called the impeachment process a "partisan impeachment crusade" and accused Nancy Pelosi of "violating her oath of office" by pursuing it.
"More due process was afforded to those accused in the Salem Witch Trials," the president wrote in the letter. He accused the democratic party and Nancy Pelosi of "view[ing] democracy as your enemy!"
"You are offending Americans of faith by continually saying 'I pray for the President,' when you know this statement is not true, unless it is meant in a negative sense," Trump wrote. "It is a terrible thing you are doing, but you will have to live with it, not I!"
"This is nothing more than an illegal, partisan attempted coup that will, based on recent sentiment, badly fail at the voting booth," Trump said in the letter. "You are not just after me, as President, you are after the entire Republican Party."
"You do not know, nor do you care, the great damage and hurt you have inflicted upon wonderful and loving members of my family," the president wrote.
President Trump and Speaker Pelosi have long had a contentious relationship. Their last face-to-face meeting in October resulted in an argument which derailed the discussion.
President Trump remains under fire for allegedly asking Ukrainian President Volodymyr Zelenskiy to commit to a "quid pro quo" trade with America during a July telephone call. Trump is said to have threatened to withhold military aid that had already been approved unless Zelenskiy provided the president with information on the dealings of former Vice President Joe Biden and his son Hunter involving the Ukrainian gas company Burisma.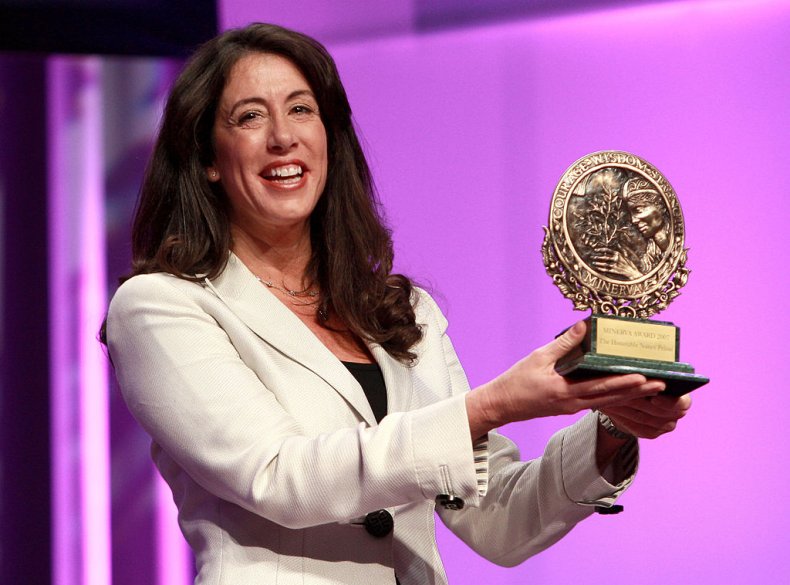 The president is currently undergoing an impeachment hearing in connection with these allegations and, on Wednesday, may become the third American president to face impeachment in the country's history.
Christine Pelosi, who has written a book about her mother entitled The Nancy Pelosi Way, is a political strategist who is the Women's Caucus Chair of the California Democratic Party.