Nanny Guilty of Force-feeding 8-month-old to Death After Crying Child Disturbed Her Nap
A nanny has been convicted of murder over the fatal force-feeding of an 8-month-old girl after the infant woke her from a nap. Oluremi Adeleye, 73, was found guilty of child abuse and second-degree murder following the October 2016 death of Enita Salubi at her home in Maryland, reports The Washington Post.
Prince George's County Circuit Court heard how a nanny camera captured the incident. The infant is seen in a walker, rousing Adeleye from her position lying on a couch. Adeleye tries to give the child a bottle of milk, before removing the top and pouring nearly eight ounces of fluid into the child's mouth in less than 30 seconds.
Police said the footage shows the girl appearing to "squirm and aggressively resist" while Adeleye continues to pour the milk into the baby's mouth, The Post reported in 2016. Salubi falls to the ground, the footage shows, and Adeleye then picks up the girl and attempts to pour more liquid into her mouth from a second bottle.
Prosecutors alleged that Adeleye was trying to stop the baby's cries by force-feeding her. In her defense, Adeleye said she wasn't trying to harm the child and said the practice of forcing children to eat to make sure they don't go hungry is customary in her native Nigeria.
Adeleye's attorney, Douglas Wood, argued that the 73-year-old should not be convicted of child abuse as the act of feeding the child wasn't malicious or cruel. "All she wanted to do was feed the child," Wood said. "She wanted to make sure the baby was healthy and the baby was well fed."
Adeleye, who chose to face trial by judge rather than by jury, was found guilty of second-degree murder, second-degree child abuse and child abuse resulting in death by Prince George's County Circuit Court Judge Karen H. Mason.
Announcing the decision, Mason said the fact that Adeleye originally lied to detectives during the investigation after claiming she did not unscrew the bottle's top before feeding the baby proves there was a "consciousness of guilt" from from the defendant. She later admitted to taking the top off after being informed there was video of the incident.
"You have two loving, caring parents who did everything right. They interviewed the sitter, they got references and they did their homework and research by all accounts," Attorney Aisha Braveboy told the court, reports the Associated Press. "But she abused this young child and the reason we were able to prove it is because the parents had the foresight to install a camera."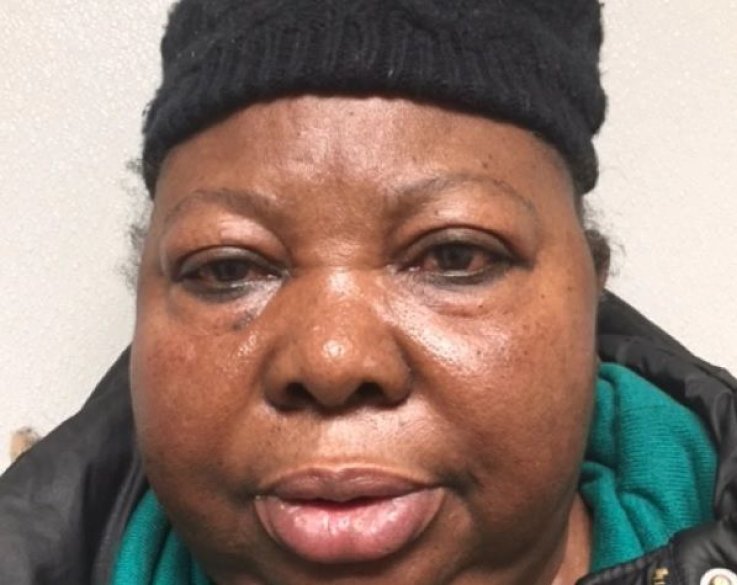 Nanny Guilty of Force-feeding 8-month-old to Death After Crying Child Disturbed Her Nap | U.S.