The Insider's Guide to Nantucket with Author Nancy Thayer
Travel to Nantucket like a local this summer.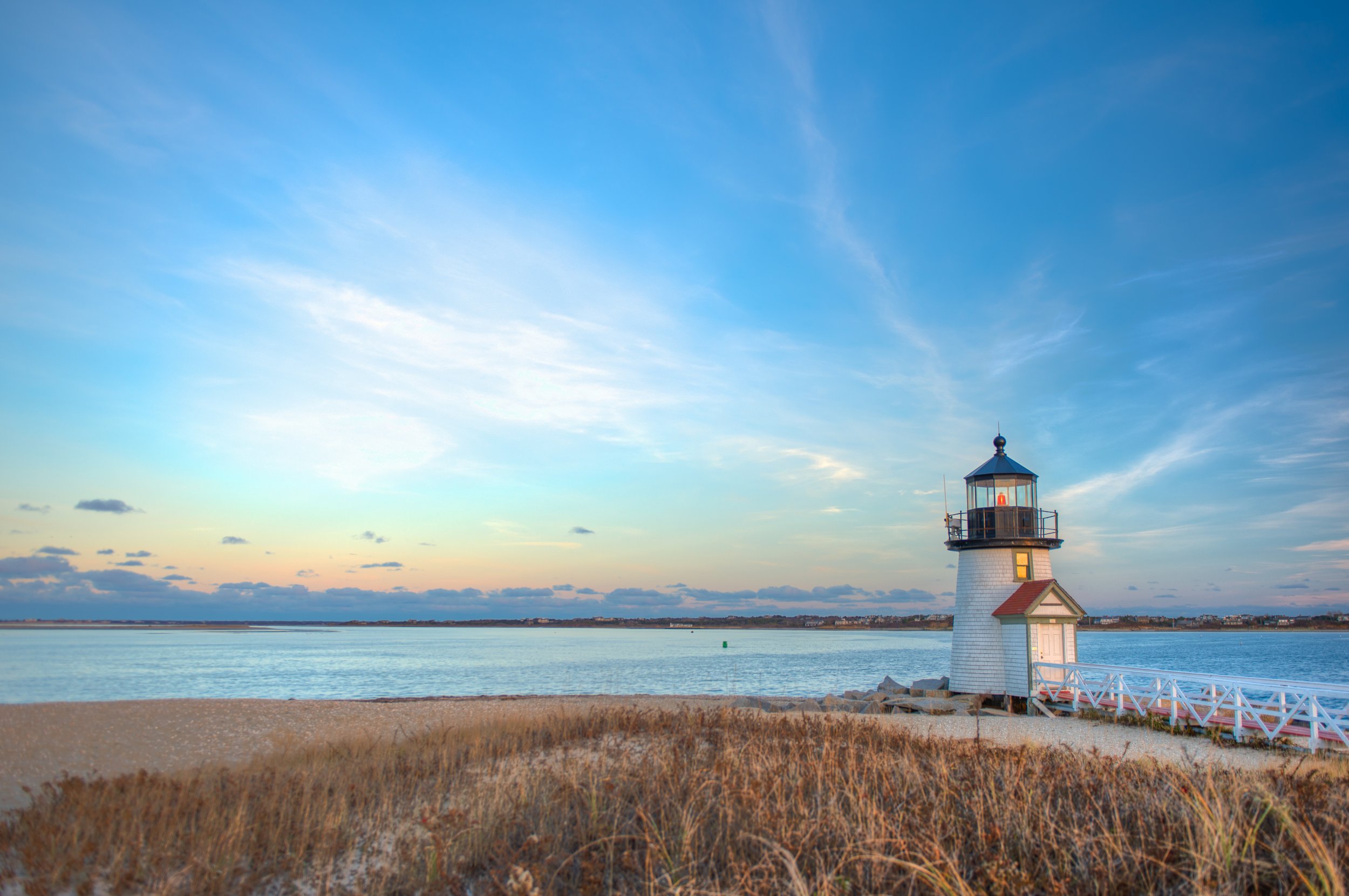 Nancy Thayer is the New York Times bestselling author of the forthcoming novel Surfside Sisters, as well as A Nantucket Wedding, Secrets in Summer, and other novels set on the island. She lives on Nantucket and is the ultimate insider.
I've lived on Nantucket Island for thirty-five years and welcomed at least 35,000 houseguests, so I know what hits the happiness button for visitors—and for me. Nantucket visitors fall into two categories: WTK (With the Kids) and A&G (Adult and Glam). It's pretty easy to know which one you are. Of course, you can be WTK and A&G if you bring your nanny.
That being said, let's begin.
Lodging
Fabulous hotels and charming B&Bs are in walking distance from Main Street. The iconic White Elephant is posh, overlooks the harbor, and hosts the Brant Point Grill. The Nantucket Hotel doesn't have the view, but it does have a swimming pool, as does The Beachside Hotel, while the elegant Jared Coffin House and luxurious Greydon House are right in town. Still not convinced? No worries - a residence that suits all your needs can be found online at Nantucket Accommodations.
Transportation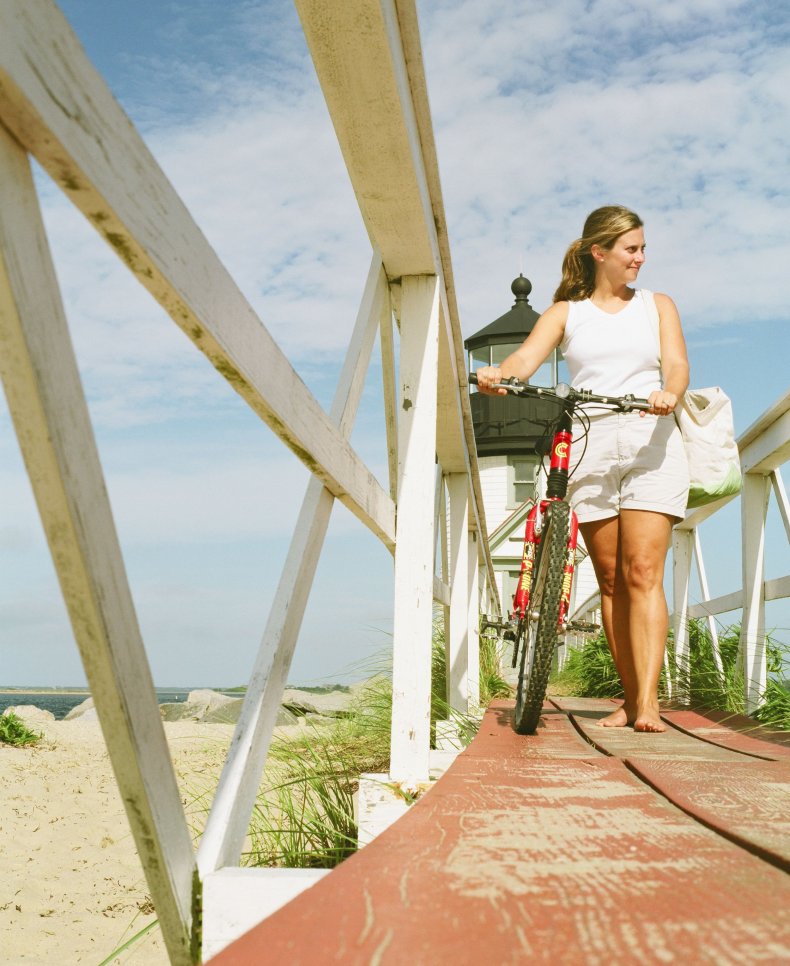 When traveling, most Americans reach for the car keys, and while you can drive, on Nantucket it is expensive and annoying. Instead, rent a bike at Young's Bicycle Shop on Lower Broad. You can step off the Iyanough ferry, climb on a bike and pedal down the many scenic bike routes all over the island.
If you are bike averse, just hop on a bus - it's an easy and cheap way to see the island. The Wave buses operate from 7 to 7, with routes to and from every part of Nantucket. And, if you're in a pinch for time and need to get across the island in a hurry - there's always Uber.
The Beach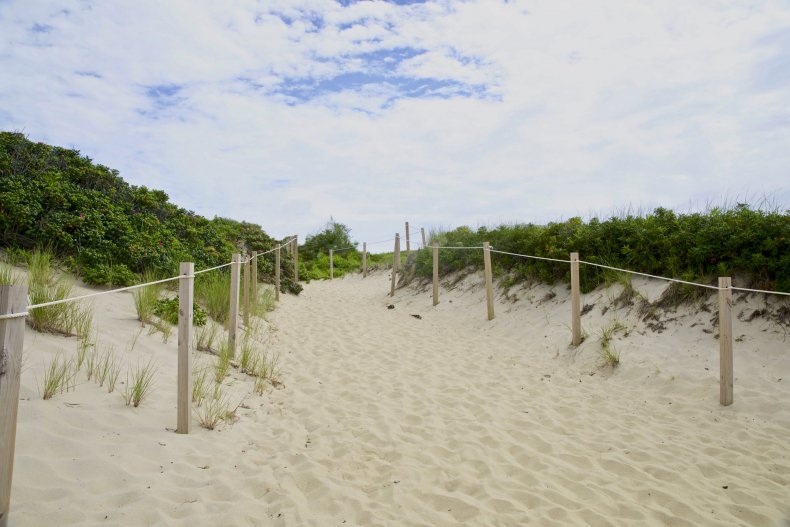 For the A&G crowd, head to the Surfside, Cisco, and Fat Ladies' Beach on the south side of the island to get serious waves directly from Portugal. Swim, surf, laze, tan, or head west to play beach volleyball, or keep going west and go nude.
For the WTK set, head to Children's Beach near the Steamship ferry terminal. It's got a playground, restrooms, and a snack bar so the kiddies don't get hangry. Or choose the Jetties Beach for people of all ages. The waves are gentle and you can wave at all the boats going in and out of the harbor while you beachcomb.
On the Water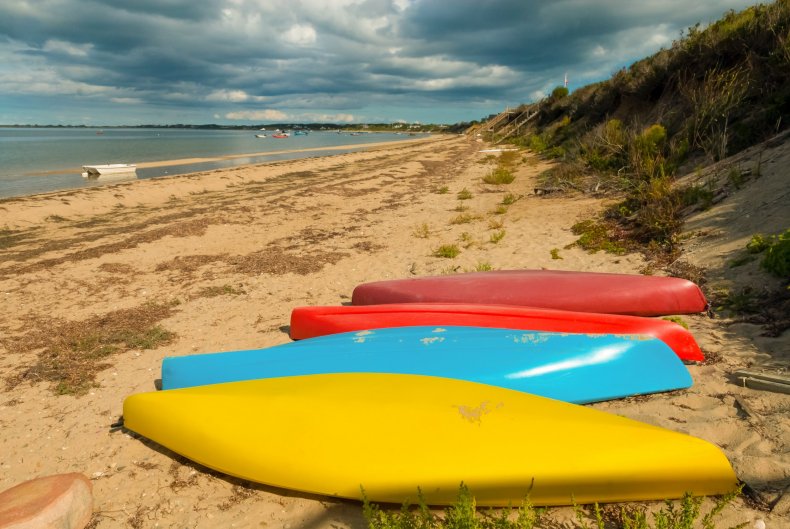 Rent sailboats or stinkpots and learn to sail and windsurf at several places down by the harbor - my personal favorite is the Jetties Sailing Center or the Nantucket Paddle Kayak Rental on Washington Street. Paddling in a kayak while a luxury superyacht heads toward you is an experience to remember.
If you want someone else to do the sailing for you, rent The Endeavor, a gorgeous sailing sloop manned by Captain Jim Genther, is a Coast Guard Certified charter or take a sunset cruise in the most romantic and historic ship in the harbor, The Tall Ship Lynx, a square topsail schooner.
If you like to fish several sport fishing charters are available, like Absolute Sport Fishing, on slip 1019.
Shopping
The town of Nantucket is a small walkable town with many breath-taking jewelers and clothing shops. Murray's Toggery carries classic clothes for women, men (including the famous Nantucket Red trousers), and kids. Vis-à-Vis has the newest trends, the boldest fashions, and jewelry to die for while Zero Main carries Eileen Fisher and sophisticated pieces you can accessorize. My fav place for kids' wear is Kidding Around down by the Steamship Authority pier.
Rainy Days
It's not always sunny on Nantucket - and that's a good thing! The Sunken Ship is my all time favorite save-the-rainy-day shop. Full of board games, surfboards, puzzles, scallopers' caps, and mermaid tiaras, you can even rent a metal detector to make beachcombing even more exciting. Otherwise, go to Force Five with its surfboards, board shorts, cool watches, and a room at the back with so much candy your head will spin.
If you're done shopping, head over to the Whaling Museum on Broad Street which is infinitely fascinating -- from its whale skeleton to the Discovery Center to the gull's eye view from the roof of Nantucket's town and harbor.
Another great museum for all is the Maria Mitchell Museum, a haven for science buffs. It also has a small aquarium with a touch pool and starfish, perfect for children.
In the mood for a good book? Mitchell's Book Corner, on the corner of Main and Orange, has an infinite variety of books and a delightful reading room on the second floor. For the kid crowd, head over to Bookworks, which has a dedicated kid's area with games, toys, and a cool snack section called Barnaby's Place.
No kids? head to one of the island's upscale art gallery. My favorite is Kathleen Knight's Gallery on India Street or wander down to the Artists Association Gallery to find new works in all styles.
Meanwhile, check the Nantucket Chamber of Commerce or the Nantucket Visitors Center to see what movies, lectures, plays, concerts, or festivals are on, brilliant rain or shine.
Eat
Nantucket is a culinary playground and, while I can't list all the restaurants, here are some of my favorites:
WTK:
Beachiest of all is the Sandbar at the Jetties Beach, which has a full bar, burgers, seafood, and a view over the beach and the Sound. For a cheeseburger and the best curly fries, go to The Brotherhood of Thieves or head over to the Nantucket Pharmacy for the best grilled cheese sandwich on the island and catch up on the local gossip.
For a sweet treat, head on over to the Juice Bar, across from the Whaling Museum, is the iconic ice cream shop, although note: there's no place to sit and the line can be really really long.
A&G:
If you're traveling child-free, head to Cru on Straight Wharf for fresh seafood and delightful cocktails or the Galley for gourmet with great views of the beach.
If you're feeling epicurious, try a craft cocktail or something off the ever-changing, seasonal menu at Proprietor's - or go full eleganza at Le Languedoc.
Another great eatery in town is the sushi and seafood inspired restaurant, Lola 41.
But if you want something lively and vivacious, take a bus out to Cisco Brewery for live music, food trucks, island-made beer and wine, and a party atmosphere.
When the Sun Goes Down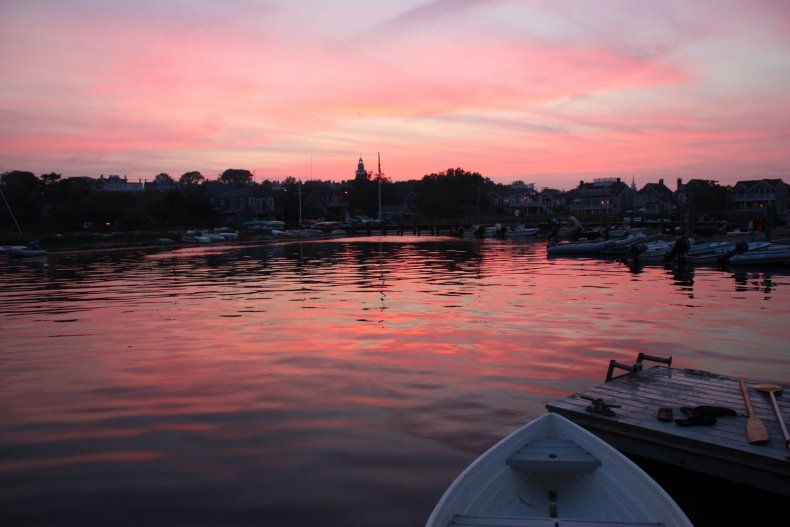 Whatever you decide to do - make sure, at the end of every day, to catch the sunset and stars - the best free show in the world.