Naomi Campbell Defends Her War-Crimes Testimony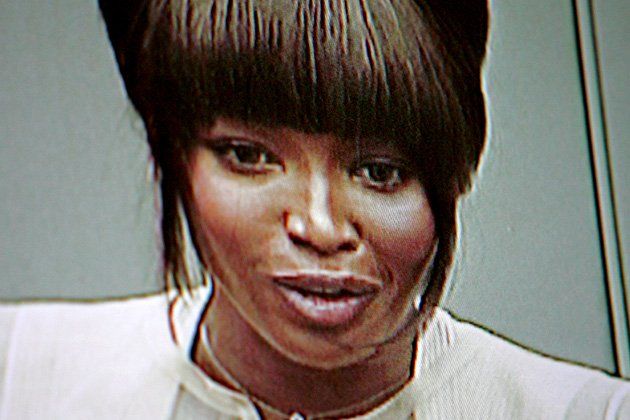 Naomi Campbell has been under fire for telling a war crimes tribunal that she did not know whether diamonds given to her at a dinner party were from former Liberian dictator Charles Taylor. She's now released a forceful defense of her testimony—saying she had nothing to gain by lying.
The trial in The Hague is in part trying to establish that Taylor gave weapons and military training to brutal rebels during Sierra Leone's civil war, in exchange for blood diamonds. He claims he has never handled gemstones. Prosecutors think that he gave the supermodel rough diamonds at a dinner party in South Africa in 1997, which would disprove his assertion. Last week, Campbell reluctantly took to the stand and said she did receive some dirty-looking stones in a pouch, but that she could not be sure they came from Taylor.
The actress Mia Farrow and Campbell's former agent, Carole White, who also were at the party, told a different story. Both said that the model knew exactly where the stones came from and was excited to receive them.
Today, apparently upset about the implication that she is lying, and suggestions that Africa is not important to her, she released a statement saying she had "no motive" to lie. "It should be noted," the statement said, according to the BBC, "that Naomi, Mia Farrow and Carole White all made it clear that they didn't really know who Taylor was or much about Liberia at the time. Hardly surprising as Taylor had only been elected a month or so previously."
The phrase "blood diamond" had not yet been coined at the time, added the statement, released by Campbell's London PR company, and recollections from 13 years ago were vague among all parties.