Naomi Irion Remains Missing as Suspected Kidnapper Appears in Court
The man accused of kidnapping Naomi Irion has appeared in court, although the 18-year-old is still nowhere to be found.
Troy Driver, who was arrested on March 25, appeared virtually in court on Wednesday. After allegedly being seen on surveillance footage from the parking lot of the Walmart in Fernley, Nevada, where Irion was last seen, Driver has been charged with kidnapping in connection to the 18-year-old's disappearance, however, her whereabouts are still unknown.
Irion's family members were in attendance at the hearing.
"He's the only one that can help us bring Naomi home," Irion's brother Casey Valley told reporters after the hearing. "He's the only one that we know about."
Surveillance footage captured Irion in her car 5 a.m. at the Walmart shopping center in Fernley. A man in a hoodie and a face mask walks toward her car. He then circles around the car before seemingly forcing himself inside and then eventually driving off.
Newsweek previously reported that Irion had recently moved to the area with Valley, having gotten a job at a nearby Panasonic production plant. She was wearing her uniform at the time of her alleged abduction and was waiting for the plant's work shuttle to pick her up from the Walmart parking lot.
"It (the video) ruined me," Valley had previously told local news station KRXI. "I mean, I couldn't believe what I was looking at. You know, I didn't want to believe it."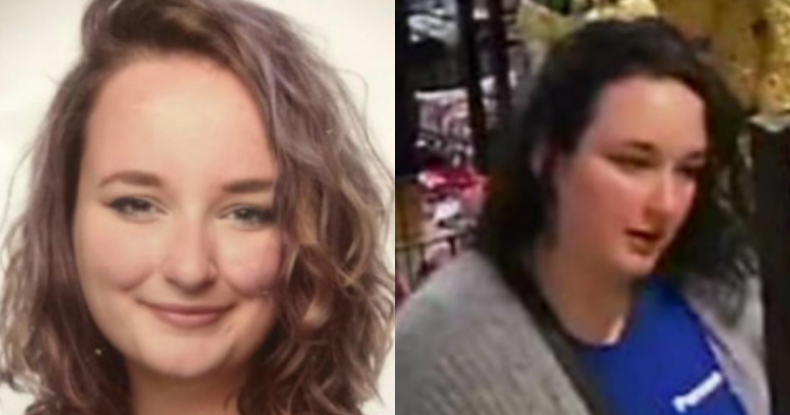 Her car was found shortly after her disappearance in a manner that seemed suspicious to authorities. Another car was located through the surveillance footage that is similar to one owned by Driver.
"The forensic evidence discovered, to date, continues to lead Lyon County Investigators to believe Naomi's disappearance is suspicious in nature and that the driver of the...vehicle has a direct connection to her disappearance and her current whereabouts," wrote the Lyon County Sheriff's Office in a statement from March 16.
Although Irion's whereabouts are currently unknown, volunteers have been assisting in the search in various ways. Local news station KOLO profiled a group of volunteers at Lamar Advertising that has been creating billboards to be displayed on major roads. These billboards display Irion's photograph and provides information on where to contact authorities if passersby have any critical information.
"When Naomi's case came about we wanted to spring into action and get that message out as quickly as we could," account executive Nick Pribila told the news station. "That missing person message is up on all 16 digital board throughout the northern Nevada community. That is being seen by more than 2 million people per day in the Reno, Sparks, Carson City area."
Driver is currently being held on a $750,000 bond. If this bail is posted, then he will not be able to be released until authorities set up a GPS monitoring device, which he will be required to wear.
Update at 3/30/22, 5:27 p.m. ET: This story has been updated with additional information.