Naomi Osaka Avoids Media Obligations, Will Withdraw From French Open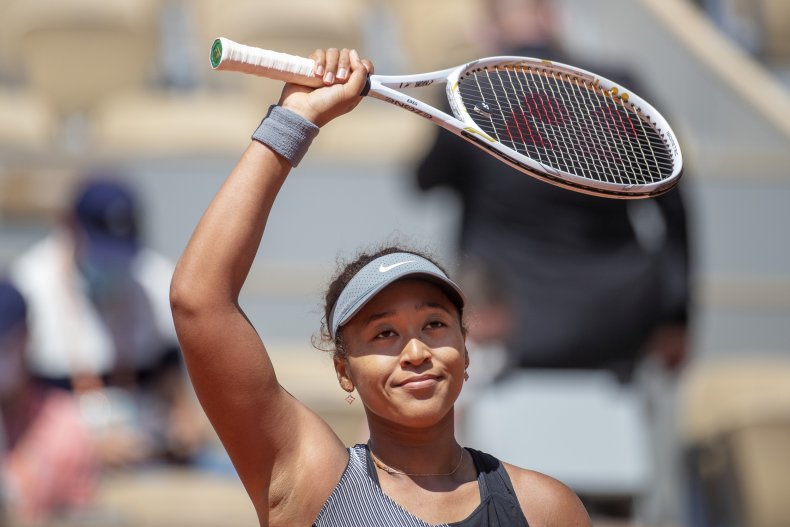 Tennis star Naomi Osaka has withdrawn from the French Open after days of controversy following her refusal to take part in press obligations during the tournament.
Osaka, the world's No. 2-ranked women's tennis player, announced her decision in a statement posted to her official social media accounts on Monday. She had been fined $15,000 and threatened with disqualification after skipping out on a press conference following her win against Patricia Maria Tig on Sunday.
Osaka said she was withdrawing from the French Open and "taking some time away from the court" to deal with issues of depression and anxiety, as well as to avoid being a "distraction" during the rest of the tournament.
"I think now the best thing for the tournament, the other players and my well-being is that I withdraw so that everyone can get back to focusing on the tennis going on in Paris," Osaka said. "I never wanted to be a distraction and I accept that my timing was not ideal and message could have been clearer."
"More importantly I would never trivialize mental health or use the term lightly," she continued. "The truth is that I have suffered long bouts of depression since the US Open in 2018 and I have had a really hard time coping with that."
Osaka went on to say that she did not believe she was mistreated by the press, apologizing "to all of the cool journalists who I may have hurt" by withdrawing. The 23-year-old explained she suffers from "huge waves of anxiety" before press events and often wears headphones during tournaments to ease social anxiety.
She announced that she would be refusing all press interactions, which are mandatory for tournament players, before the event even started. Last Wednesday she said her decision was "nothing personal," but that she was "just not going to subject myself to people that doubt me."
"If organizations think they can just keep saying, 'do press or you're gonna be fined', and continue to ignore the mental health of the athletes that are the centerpiece of their cooperation then I just gotta laugh," Osaka said.
The tennis world has largely expressed support for Osaka's mental health struggles and her decision to withdraw. However, some leading figures have also criticized her attitude towards the press, insisting that media interactions come with the job. Ash Barty, the world's top-ranked women's player, said that doing press was part of "what we sign up for as professional tennis players."
French Tennis Federation President Gilles Moretton called Osaka's decision to eschew the press "a phenomenal error" last week. On Monday, he said her withdrawal was "sad," while promising to make improvements to the "players' experience" at the French Open, which is also known as Roland-Garros.
"First and foremost, we are sorry and sad for Naomi Osaka," Moretton said in a statement. "The outcome of Naomi withdrawing from Roland-Garros is unfortunate. We wish her the best and the quickest possible recovery, and we look forward to having Naomi at our Tournament next year."
"As all the Grand Slams, the WTA, the ATP and the ITF, we remain very committed to all athletes' well-being and to continually improving every aspect of players' experience in our Tournament, including with the Media, like we have always strived to do," he added.
Newsweek reached out to Osaka's representatives for comment.