Naomi Osaka, Cardi B Among Celebrities Speaking Out After Haiti Earthquake
A number of celebrities and public figures have spoken out after a powerful earthquake struck Haiti on Saturday.
The 7.2 magnitude earthquake hit as the impoverished nation continues to grapple with the COVID-19 crisis and the recent assassination of its president.
At least 304 people have died, while many more were injured, officials said, and people are scrambling to rescue those trapped in the rubble of collapsed buildings.
Tennis star Naomi Osaka was among the celebrities who shared their support for the people of Haiti as they reel from from the latest disaster. Osaka, whose father is Haitian and mother is Japanese, also pledged to donate her earnings from the Western & Southern Open to support relief efforts.
"Really hurts to see all the devastation that's going on in Haiti, and I feel like we really can't catch a break," Osaka tweeted. 'I'm about to play a tournament this week and I'll give all the prize money to relief efforts for Haiti. I know our ancestors blood is strong we'll keep rising."
Haitian-American writer Roxane Gay urged people to avoid making donations to the American Red Cross.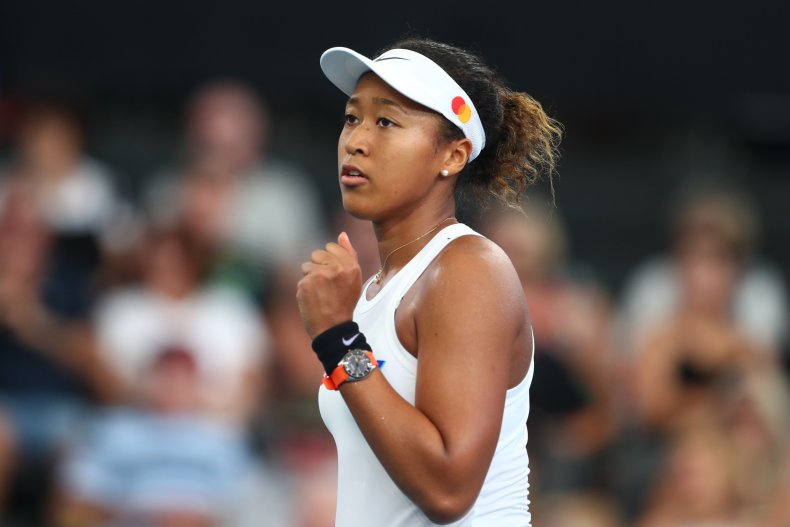 "As you consider sending money to Haiti do not send money to the Red Cross," Gay wrote. "I like Fonkoze and Hope for Haiti who do a lot of great work on the ground, with efforts led by Haitian people."
The charity faced increased scrutiny after an investigation by NPR and ProPublica published in 2015 found only six permanent homes had been constructed in Haiti despite the Red Cross collecting almost $500 million dollars in donations after a devastating earthquake in 2010. A congressional inquiry confirmed the charity had spent almost a quarter of the donations—almost $125 million—on its own internal expenses.
Cardi B wrote in a tweet: "I got a soft spot for Haiti and it's people. They my cousins. I pray for Haiti they go thru soo much. God please cover that land and it's people."
Bernice King, the daughter of Dr. Martin Luther King Jr, wrote: "Praying for #Haiti. So saddened that the Haitian people are grappling with more devastation."
Rapper Rick Ross added: "Haiti birth some of the strongest spirits and people I know but now is when we must pray and extend ourselves to the people and Haiti."
President Joe Biden has vowed that the U.S. will help support rebuilding efforts in Haiti.
"In what is already a challenging time for the people of Haiti, I am saddened by the devastating earthquake that occurred in Saint-Louis du Sud, Haiti this morning," he said in a statement on Saturday. "We send our deepest condolences to all those who lost a loved one or saw their homes and businesses destroyed."
Biden added: "Through USAID, we are supporting efforts to assess the damage and assist efforts to recover those who were injured and those who must now rebuild. The United States remains a close and enduring friend to the people of Haiti, and we will be there in the aftermath of this tragedy."
Vice President Kamala Harris echoed the message in a tweet. "Our thoughts are with the people of Haiti after the terrible earthquake," she wrote. "We pray for the victims and their loved ones. The United States is moving quickly to assess damage and assist in recovery."