On Thursday, Japanese Public Broadcasting Station NHK, announced that tennis star, Naomi Osaka has decided to give up her U.S. citizenship and to take Japanese nationality for the 2020 Tokyo Olympics.
Osaka was brought up in the U.S. to a Japanese mother and Haitian father and is a U.S. citizen. The upcoming Olympic games influenced her decision to pursue the Japanese nationality in Tokyo. Osaka told NHK that it would be "a special feeling to try to go to the Olympics and represent Japan."
"I think that playing with the pride of the country will make me feel more emotional," she added.
Japanese law states that citizens with dual nationality must choose one before age 22. Osaka turns 22 on October 16.
According to NHK, the Japan Tennis Association says that Osaka will be eligible to represent Japan in the Olympics if she plays for the country in one more national team competition organized by the International Tennis Federation.
This will be Osaka's first Olympic appearance, but she is not the only athlete in Olympic history to swap nationalities. According to a report from Rob Hodgetts of CNN, the 2018 Winter Olympics in Pyeongchang featured 178 athletes, or about 6 percent of athletes, competed for a non-native nation.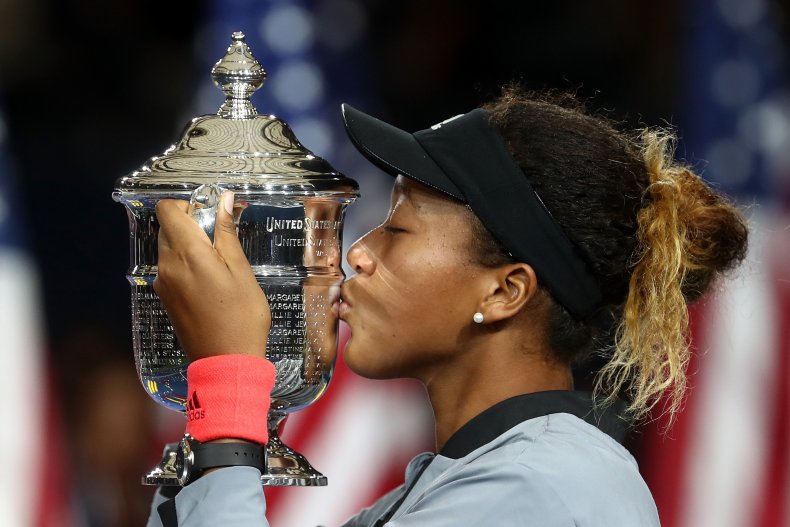 The research also shows that during the 2018 Olympics, the US, Russia and Canada were the countries that experienced the largest talent drain, combining for 77 athletes who competed for other nations.
A bylaw to Rule 41 of the Olympic Charter stated that athletes with dual citizenship can represent the country of their choosing, and athletes who gain new citizenship or wish to change their Olympic status can do so as long as at least three years have passed since they most recently competed for their previous country.
In 2011, former South Korean speed skater, Ahn Hyun-soo swapped citizenships to compete for Russia, while also changing his name to Viktor Ahn. Ahn was injured in 2010, which kept him out of the Vancouver Olympics. In order to keep his skating career alive, Ahn became a Russian citizen and competed for their speed skating team.
Jazmine Fenlator-Victorian competed in the 2014 Olympics in Sochi as a member of the U.S. bobsled team. In the following year, Fenlator-Victorian switched her allegiance to Jamaica with hopes to attract more females in the country to bobsledding.
It's critical that "little girls and little boys see someone that looks like them, talks like them, has the same culture as them, has crazy, curly hair and wears a natural, has brown skin, included in different things in this world," Fenlator-Victorian said at the 2018 Winter Olympics press conference.
In 2014, a married couple, Gary di Silvestri and Angelica Morrone, competed in the Sochi Olympics under the flag of Dominica. The pair, who lived in Montana, obtained their citizenship via purchasing it. According to the country's website, citizenship may be obtained for a married couple by depositing $175,000 "into the appropriate account at the National Commercial Bank of Dominica."
The couple barley competed in the 2014 games, claiming injury and illness when they didn't finish their respective events.
At the 2020 Olympics, Osaka will be the fourth athlete to compete for Japan after swapping nationalities.
About the writer
Matthew Impelli is a Newsweek staff writer based in New York. His focus is reporting social issues and crime. In January 2023, Matthew traveled to Moscow, Idaho where he reported on the quadruple murders and arrest of Bryan Kohberger. Matthew joined Newsweek in 2019 after graduating from Syracuse University. He also received his master's degree from St. John's University in 2021. You can get in touch with Matthew by emailing m.impelli@newsweek.com. Languages: English.