Naomi Osaka Reveals Her U.S. Open Music Choices and Celebrity Crush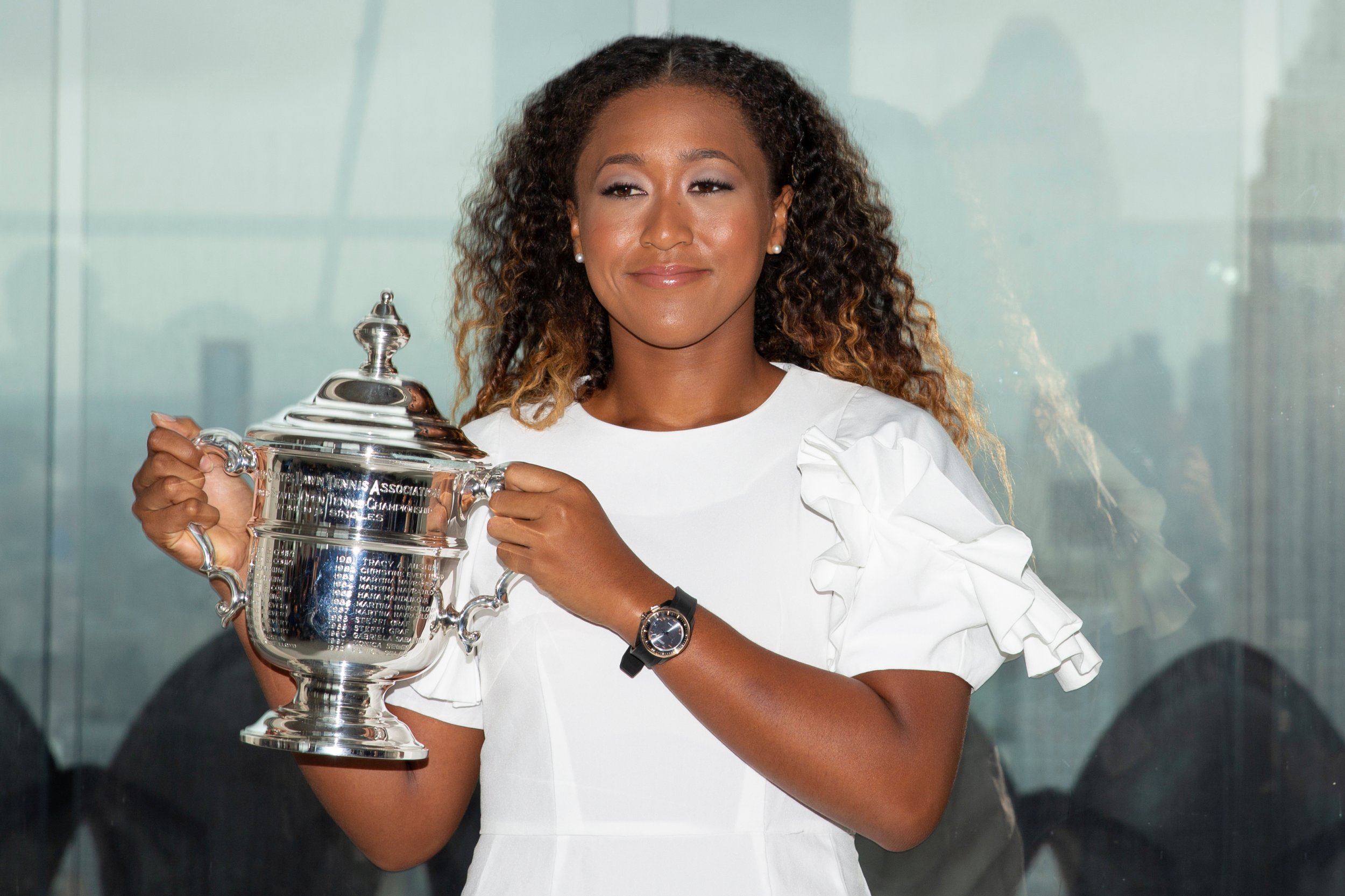 U.S. Open champion Naomi Osaka switched up her music routine because of Eminem's new album, the tennis player revealed to People Tuesday.
Osaka listens to the same musician as long as she's winning matches and she selected Nicki Minaj's Queen album for the U.S. Open. "Then Eminem dropped a new album [Kamikaze] so I was switching between those two," she told the publication. "I'm genuinely more into hip-hop and rap."
The champion named a different artist—Beyoncé—as her favorite singer when she appeared on The Ellen DeGeneres Show Wednesday. She tweeted her disappointment about the singer's tour schedule in March. "Tell me why Beyoncé decides to have a concert in Miami at the same time as U.S. Open," she wrote. "I'm legit gonna cry."
Beyoncé's mother was one of many who congratulated Osaka after she defeated Serena Williams in the Women's Final Saturday. "Congratulations Naomi Osaka on winning the U.S. Open," Tina Knowles Lawson posted on Instagram Sunday. "You were amazing in your skills and your grace. You've Only Just Begun!"
Osaka beat Williams in two sets, 6-2, 6-4, and she believed she could win going into it. "I wouldn't play a match without thinking I had a chance," she told Ellen DeGeneres on her talk show. "In the back of my mind, I thought so."
Though she heard the crowd making noise, she didn't know exactly what led to Williams receiving three violations, including a game penalty, from the chair umpire during the match. "When you're little, you're taught not to look if your opponent gets angry. You're told to just turn around and try to focus," Osaka explained. "So I tried to do that. But in my mind, I really wanted to know what was going on."
The noise she heard from the crowd included boos and Williams told her that wasn't directed at her when she received her trophy. "At the time, I did think they were booing at me because I couldn't tell what was going on," Osaka said on The Ellen DeGeneres Show. "It was just so loud, so it was a little bit stressful."
The host asked the tennis player questions about herself, including her favorite color (black), favorite television show (The Office) and her celebrity crush. "I don't know his name, but he was in Black Panther, but he was the villain," Osaka said, referring to Michael B. Jordan. She turned down DeGeneres' offer to set them up, but the host took a selfie of the two of them to send to the actor.
"You're stressing me out," Osaka told her. "I'm too young to be stressed out like this."