Naomi Osaka Withdraws From Wimbledon but Will Play at Tokyo Olympics
Tennis star Naomi Osaka will withdraw from Wimbledon this year but is still expected to compete in the Tokyo Olympics.
The four-time Grand Slam champion's agent released a statement Thursday that said, "Naomi won't be playing Wimbledon this year. She is taking some personal time with friends and family. She will be ready for the Olympics and is excited to play in front of her home fans."
This will be the third tournament Osaka will miss after she withdrew from the French Open at the end of last month.
Wimbledon begins June 28 and runs through July 11. The summer Olympics is set to begin July 23.
As a native of Japan, Osaka would represent the host country during the games. If she competes in Tokyo, it will be the first Olympics for the women's No. 2–ranked tennis player.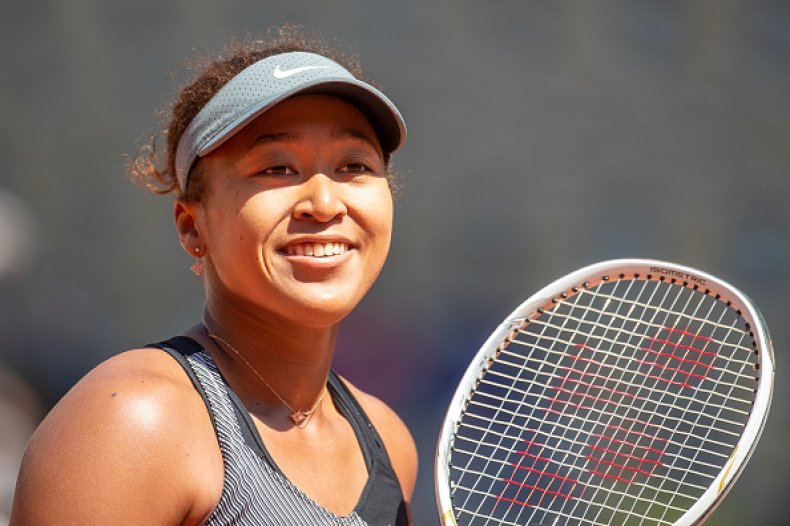 Osaka withdrew from the French Open before the second round, following a controversy caused by her refusal to participate in pre-tournament media conferences, which caused a rift between her and tournament officials.
She revealed that she has been dealing with anxiety and depression since she won her first Grand Slam title at the U.S. Open in 2018 and said she would not be participating in mandatory press conferences because there is "no regard for athlete mental health."
Before withdrawing, the 23-year-old was fined $15,000 and threatened with expulsion by the French Tennis Federation for missing the media events. After pulling out of the French Open, she said she would no longer compete in next week's Berlin WTA 5000 grass-court tournament.
Osaka had been in "consultation" with Wimbledon organizers before Thursday's announcement. All England Lawn Tennis Club Chief Executive Sally Bolton said organizers were "remaining engaged with Naomi's team, as we are with all players." But efforts to get Osaka on board for the tournament seem to have failed.
Osaka isn't the only top player to pull out of the tournament. Earlier on Thursday, 20-time Grand Slam champion Rafael Nadal announced he would pull out of Wimbledon and the Tokyo games, saying he made the decision "after listening to my body."
"The goal is to prolong my career and continue to do what makes me happy, that is to compete at the highest level and keep fighting for those professional and personal goals at the maximum level of competition," Nadal wrote in a series of posts on Twitter.