Naomi Watts Talks 'Fair Game': Secrets of the CIA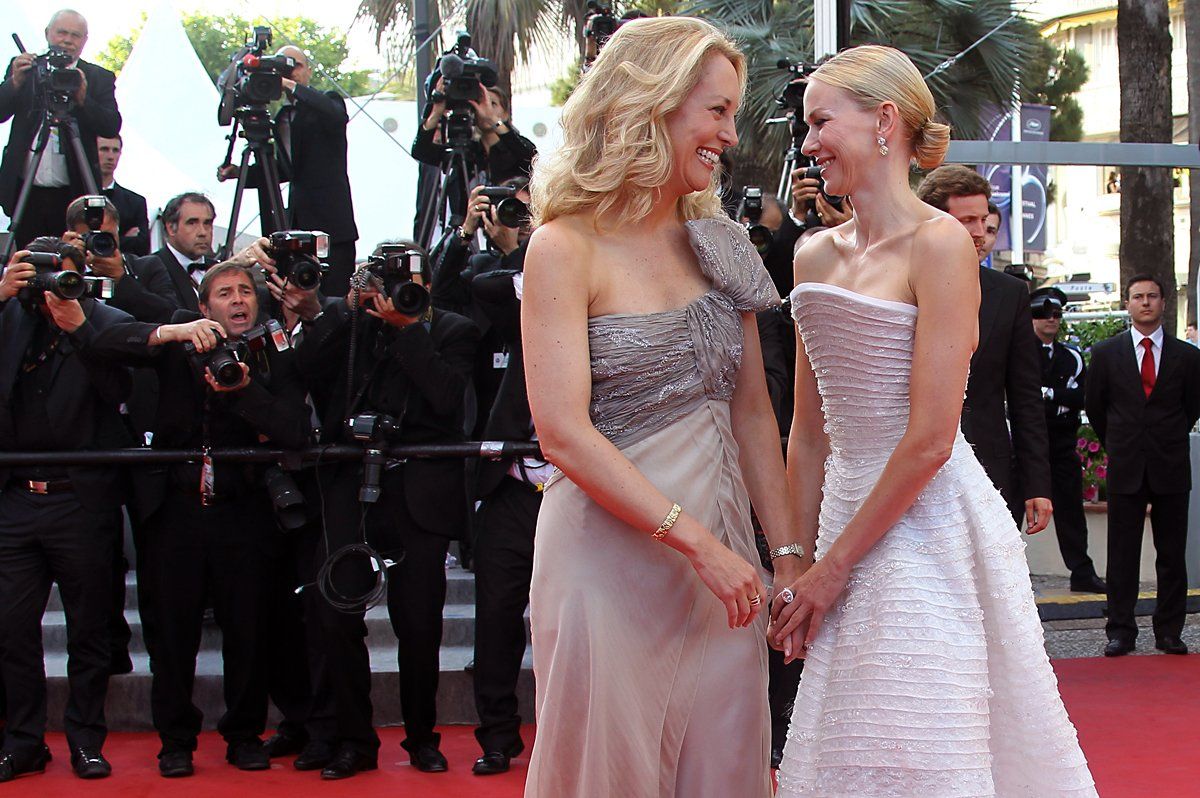 The archeology of the Bush administration is becoming more exposed. Apart from the former president's own confessions in a new book—including how Kanye West hurt his feelings—one of his biggest political scandals has been made into a movie. Valerie Plame, the CIA operative whose identity was compromised by an internal leak in 2003, is the subject of an engrossing drama, Fair Game, directed by Doug Liman (The Bourne Identity). Naomi Watts plays the fallen spy. She spoke with NEWSWEEK from Thailand.
What time is it there?
It's 6 a.m. No, it's 7. It's very early in the morning. Forgive the frog in my throat. I'm doing a movie here called The Impossible, and it's about the tsunami.
So you're going to get drenched.
Actually, the worst of the water part is over. We're doing a lot of pre-wave and post-wave stuff.
Let's talk about Fair Game. Did you meet a lot of CIA agents?
I met Valerie. I did some high-powered military training at this place set up for government officials. It was crazy.
What happened?
I had just had my baby, and I was nursing every three hours. Doug was feeling like I was a little on the soft side, being in the maternal state that I was in. And so they sent me off to this place. There was a tutorial where I had to watch extreme videos of people dealing with horrible situations. And then there was all the physical stuff the following day. They basically threw me to the ground and kicked me a few times. I was like, "Ow! That really hurt!"
Did you get to shoot a gun?
Oh, God, yeah. Lots of shooting. Setting off explosives. A lot of car stunts. Ramming cars at full speed with no helmet—or seat belt. What else? The car stuff was really fun.
You'd just given birth! You weren't scared?
You just kind of felt you were in good hands and these things had been worked out.
How did you first meet Valerie?
There were phone calls, e-mails, trying to set up this meeting. Because she lived in Santa Fe and I live in New York, we worked out door-to-door it was 12 hours of travel. It was hard for me to get on a plane [because of the baby]. We talked about meeting halfway, which was Chicago, and she said, "How about we meet at the airport?" I was like, "Who meets at the airport? What kind of meeting is that?"
And then—
We went out to dinner. I just focused on who she was as a woman before the crisis and after. What was shocking to me, and hard, was how much dignity she maintained through the whole process. For me, I would have absolutely come undone and lost my s--t.
Had you followed her story closely before you got the script?
I didn't know all the details. Because it was told through the media, we were told about it in a certain way, that she was "a glorified secretary." Reading her book and meeting her, you get the truth. It makes you realize that we were manipulated.
How?
It was an act of revenge. It was illegal. But she is someone who is very soft-spoken and well put together and affable. She's a slight woman. In her training, she was the first in her class. She beat men. She beat everyone.
Did you have a lot of spy questions?
I had all these silly questions right at the tip of my tongue. You understand pretty quickly she's not going to answer those. Her secrecy agreement still holds up to this day. She's a good agent, and she's still very protective of that information.
The CIA life doesn't look very glamorous in the movie, especially its offices.
Valerie was there as a consultant on the set, with all the CIA stuff. It was important to Doug, even though he's done a couple of spy movies before, to do something different. This was about the truth. He wanted to make it as authentic as possible. That means the offices not being these sexy, chic places that you see in other movies. Valerie was always there saying, "No, it wouldn't be like that." She was our BS barometer.
How did you speak like her?
We spent a lot of time listening to interviews. She also narrated her own book; I was always listening to that on my iPod. She's got quite a lyrical tone in her voice, which could be a couple of things. It could be the Pennsylvania thing. It could also be the fact that she's been in Europe. That was the thing I worked on really hard. I wanted to get her accent right and her walk.
How does Valerie Plame walk?
With purpose.
Does she wear heels—or are you not allowed to do that as a spy?
She wears heels—but not ridiculous heels, not those scary-spiky-pointy shoes. She wears comfortable shoes. She gets the benefit of a little height, but something that keeps her grounded.