Napoleon Expert Who Murdered Lover Planned to Take Own Life, Arrested After Falling Into River With Her Remains
A world-renowned Russian historian has confessed to murdering his lover after being hauled out of a river with a backpack that contained her severed arms inside.
Oleg Sokolov, 63, is one of the world's leading experts on Napoleon Bonaparte and was reportedly dressed up as the 19th-century French leader while trying to dispose of the evidence from his crime.
Russian media outlet 47 News reported that after killing 24-year-old Anastasia Yeshchenko with a shotgun on Friday night, Sokolov started to saw her body apart for disposal the following day.
He had successfully thrown her hands and legs into St Petersburg's Moika river, according to the newspaper, but slipped and fell into the ice-cold waters on his third visit. The outlet reported he had been drinking heavily at the time.
Once rescuers dragged the historian out of the river and made the discovery within his backpack, which also included the shotgun apparently used to kill Yeshchenko, police searched his riverside apartment. His lover's decapitated head and a bloody saw were discovered inside.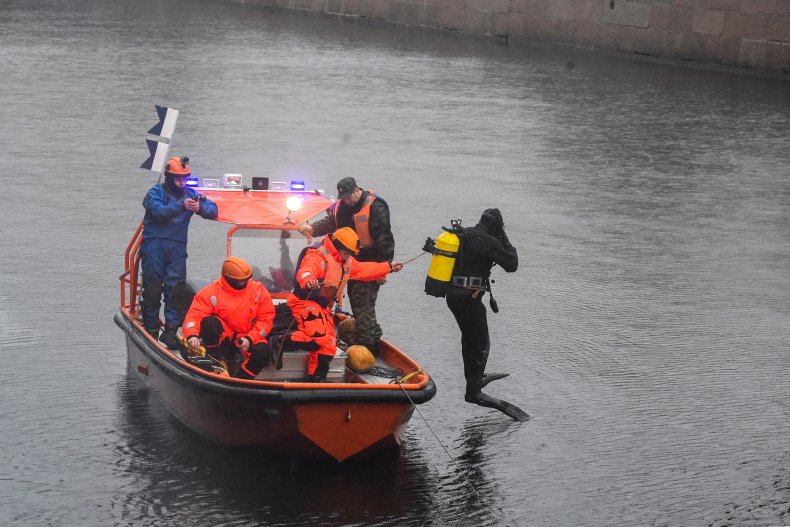 Sokolov was detained on suspicion of murder while in hospital receiving treatment for hypothermia, but it was later announced that he had entered into a plea bargain agreement, according to his lawyer.
"My defendant has signed a plea bargain deal," the lawyer Alexander Pochuyev told TASS, a state-sponsored news agency.
"If such a heinous crime, which my client has confessed to, did take place, it had been committed under the influence of strong factors, possibly pathologic intoxication or temporary insanity.
"But the verdict has not been passed yet, and until that moment a person is forbidden to be considered guilty in accordance with Russia's Constitution and Article 14 of Russia's Criminal Code."
According to police statements, Sokolov said he killed Yeshchenko after the pair had got into a fight.
They had lived in Sokolov's apartment together for some time and their relationship was widely known to others, 47 News reported.
They had also co-authored a number of historical papers together at St Petersburg State University, where Sokolov was a professor in the history department.
"The university is shocked by the news," a spokesperson for the institution said in a statement. "We offer deep condolences to the family and friends of the murdered woman."
Sokolov had also taught at France's prestigious Sorbonne University. In 2003, then French President Jacques Chirac signed a decree awarding the historian the Order of Legion d'Honneur, France's highest decoration.
Chirac said it was due to his enormous academic contribution in helping to understand Napoleon, the history of France and its army.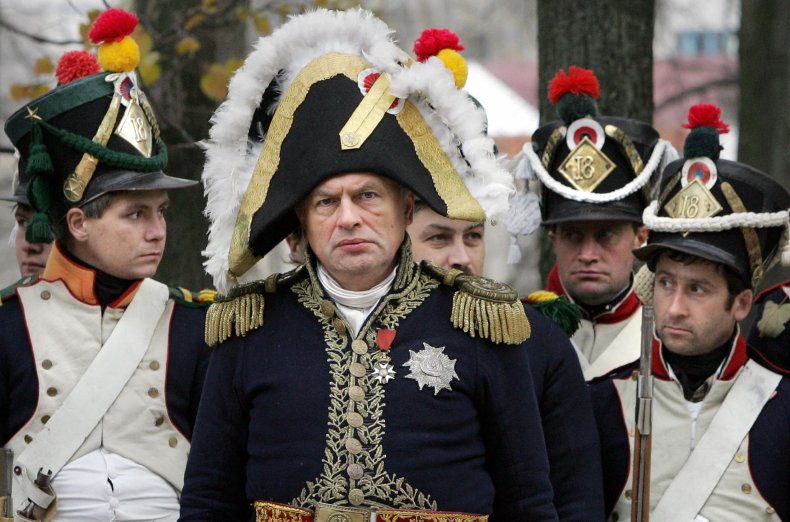 Sokolov also started the Russian Military History Movement, which frequently reenacts famous battle scenes.
The scholar was particularly fond of dressing up as Napoleon and had dressed up as the French leader on the night of his arrest because he had planned to take his own life in a very public fashion outside the Peter and Paul Fortress in St Petersburg, according to a suicide letter seen by 47 News.
In another development, while search and rescue teams dove into the Moika river in an attempt to retrieve Yeshchenko's body parts, another body was found and a separate criminal investigation has been opened.