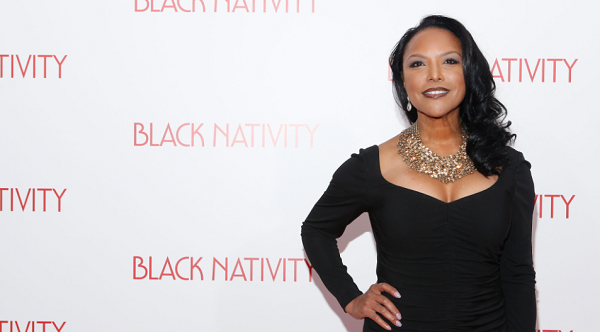 Lynn Whitfield shaved her head when she was a student at Howard University.
The award-winning actor told Newsweek she went to college with a head full of beautiful hair, often worn in pretty curls and slicked-back styles. Then she arrived on campus and fell in love with the college community's Afrocentricism. Seeing so many young people wearing their natural hair and afros, along with the art renaissance sweeping Washington D.C. at the time, inspired her to embrace her own natural features, which resulted in her chopping off the luxurious locks that had essentially defined her adolescence.
Considering her own experience in making the big chop, it's surprising to see Whitfield's incredibly dramatic (and also really funny) reaction to Sanaa Lathan's freshly shaved head in Netflix's new movie, Nappily Ever After. Of course, Whitfield is just putting on for the role of Pauletta Jones— the pretentious and slightly overbearing mother of Lathan's Violet Jones—but the legendary actor plays out the scene so impeccably it's as if it was her own daughter who answers the door suddenly and intentionally bald.
Whitfield did have some personal inspiration to draw from when filming the scene, and she recalled her own mother's theatrics when she arrived home from college during the holidays without her signature long hair. "My mother was at work and when she came home I go and open the door for her and she looks at me and says, 'Oh lord have mercy! All that beautiful hair!" And she fell into the wall and started sliding down, very dramatic," Whitfield told Newsweek. "She cried. She was so upset. She really did hold it against me because it was so drastic, and I think that's a lot of what Nappily is about, how we're perceived."
Based on the 1998 book of the same title by Trisha Thomas, Nappily Ever After on the surface seems like a movie simply about a woman facing some sort of an early midlife crisis and deciding to shave her head bald following a marriage proposal that never actually happens and too many drinks.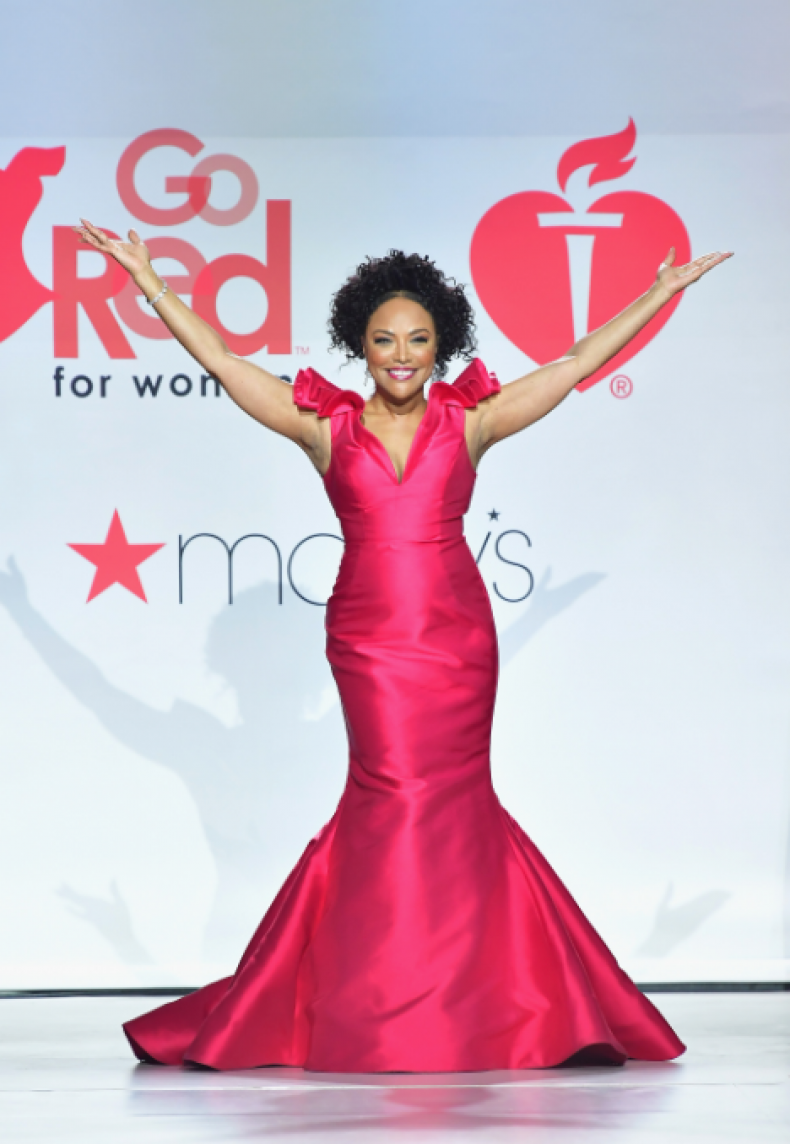 Whitfield says it's much deeper than that and suggested the film is a "provocative, inspiring and transformative" view of how women sublimate the way others will perceive and interpret them. "So many times what we're doing with our hair, what we're doing with our look, is all about what somebody else will think or feel based upon what we've done to ourselves or how we're presenting ourselves," the 65-year-old said.
She continued: "This book and movie are all about self-love and self-acceptance, and getting to how we perceive and accept ourselves and less about trying to answer to the image we think people want to see."
Typical beauty standards have glorified fair-skinned, long and straight-haired women for centuries, and mothers like the one Whitfield portrays in Nappily Ever After have played a pivotal role in the pressure women face trying to subscribe to that perfect image. The film holds no bars in depicting how Violet's need to appear perfect stems from what her mother projects onto her and it's essentially the crux of her decision to shave off all her hair.
"The mother-daughter relationship in Nappily was about a mother living vicariously through her child," Whitfield explained. "[Pauletta] is into the fairytale. Marry a prince and live happily ever after and be this perfect couple, because she married a nice man but she didn't get all of the trappings that she wants for her daughter. She's living through her daughter and wanting all of that for her, and a lot of moms do that."
Viewers will have to see for themselves how Violet's relationships are altered after she makes the big chop—including the one with her mother—but as her story unfolds, Nappily Ever After becomes more of a testament of self-reflection and finding empowerment and healing in authenticity that is all too timely.
"The nature of [being a] woman is that we can adorn ourselves. I think the question is whether we're adorning ourselves for ourselves or for the result or response we might get from someone else," Whitfield said. "I think we're entering a period where more people are looking into the personal journey of shedding the standard for how we express ourselves."
Nappily Ever After releases on Netflix on Friday.