Narco Group 'La Linea' Probed in Mormon Murders, While 8 of the Missing Children Found Alive
As pressure increases on Mexico to solve the murders of three women and six children—and the shooting of several other children—the cartel involved has been named by the Mexican government and several Texas sources, according to the AFP and Everything Lubbock.
The cartel has been identified as part of the Juarez-based La Linea cartel, who have been in a turf war with the Los Salazar group, a rival gang. Mexican authorities say it's possible that the La Linea members mistook the Langford/Miller SUV caravan for vehicles belonging to the rival gang. This is a point that is disputed by members of the family, who say that both families' history of speaking out against the violence and drugs in the community resulted in their deaths.
"This was no crossfire," Alex LeBaron, a relative of the victims and member of the Chihuahua state legislature, said on Mexico's W Radio. "It couldn't have been a mistake. This is terrorism, plain and simple."
"I have to emphasize there was no dueling cartels and there was no crossfire that our family were caught up in. They were murdered—massacred—solely by one acting cartel from Chihuahua," family member Lafe Langford Jr. told AFP.
"The information we have … is that it is a group that has been in that part of Sonora for a long time and that has been involved in several confrontations with another group that (operates) on the border with Chihuahua," said Jorge Nava, deputy attorney general for Northern Chihuahua, to Everything Lubbock.
"Those who attacked the occupants (of the vehicles), they let the children go, so that we can deduce that it was not a targeted attack" against the families, disagreed Army chief of staff Gen. Homero Mendoza at a Wednesday press conference.
While President Trump has called for a war on Mexican Cartels in response to the murders on Twitter, saying that it's time "to wage WAR on the drug cartels and wipe them off the face of the earth."
Mexican president Andrés Manuel López Obrador seeks a quieter approach.
"You can't fight violence with more violence," he said at a news conference on Tuesday.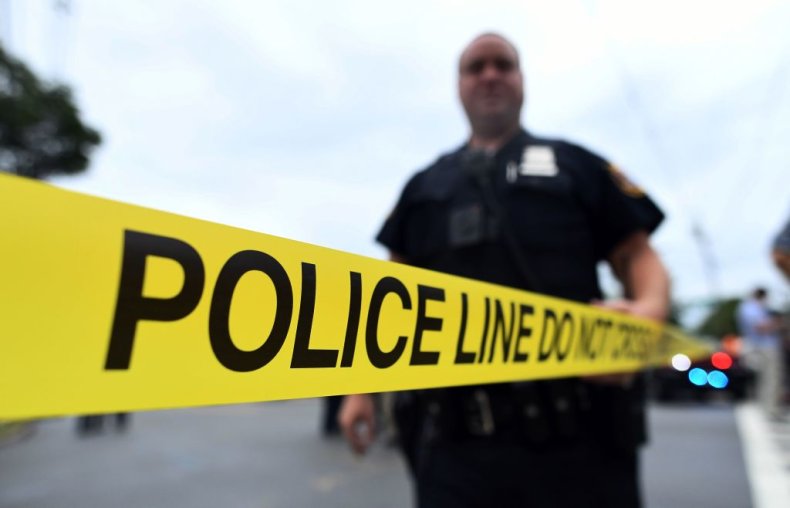 One unnamed suspect has been arrested in connection with the massacre, according to CNN. The suspect was found in a Phoenix border town with two people he'd taken hostage and assault rifles and vehicles in his possession.
"We are waiting for some more intelligence in order to issue an official statement," the attorney general of Chihuahua, Cesar Peniche Espejel, told Mexico's Imagen Radio following the arrest.
On Monday, a caravan of three SUVs traveled through Sonora, Mexico. Rhonita Miller was driving to Phoenix to pick her husband up at the airport—they were planning an anniversary celebration—when they were ambushed when her car broke down, according to her cousin, Julián LeBarón.
Dawna Ray Langford, her children, Christina Marie Langford and her children were traveling to visit relatives in Chihuahua. The SUVs were later found riddled with bullets. Miller's SUV had been set ablaze.
The remains of the three women were later found in several different locations. Maria Rhonita Miller and the bodies of four of her children—12-year-old Howard Jacob, 10-year-old Krystal and 6-month-old twins Titus and Tiana—were found at a roadside in northern Mexico.
The bodies of Dawna Ray Langford, 43, and Christina Marie Langford, 31, and two of the Langfords' sons, Trevor and Rogan, were found in another location later in the day. One of the women was allegedly killed after jumping out of her car and waving her hands to show she wasn't a threat, according to according to family members and prosecutors that spoke with The Marshall Independent. Faith Marie Johnson, Christina Langford's infant daughter, previously reported dead in the attack, survived in her car seat.
Eight of the children were found hiding, five with bullet wounds, in the underbrush and were rescued, according to WNBC News. One, identified as Devin Blake Langford, 13, hid his siblings in the underbrush, then hiked back to the family's home in La Mora to get help. His sister, 9-year-old Mckenzie Rayne Langford, tried to follow him when he took too long in getting back.
The Langford and Miller families are part of The Church of Jesus Christ of Latter-day Saints living in Mexico. While tending to their ministry in the area, they maintain dual US/Mexican citizenship and have intermarried with Mexican citizens. While La Mora citizens call themselves Mormons, they do not belong to the LDS.