When Will Netflix Show 'Narcos: Mexico' Season Return? Cartel Series Gets Season 2 Green Light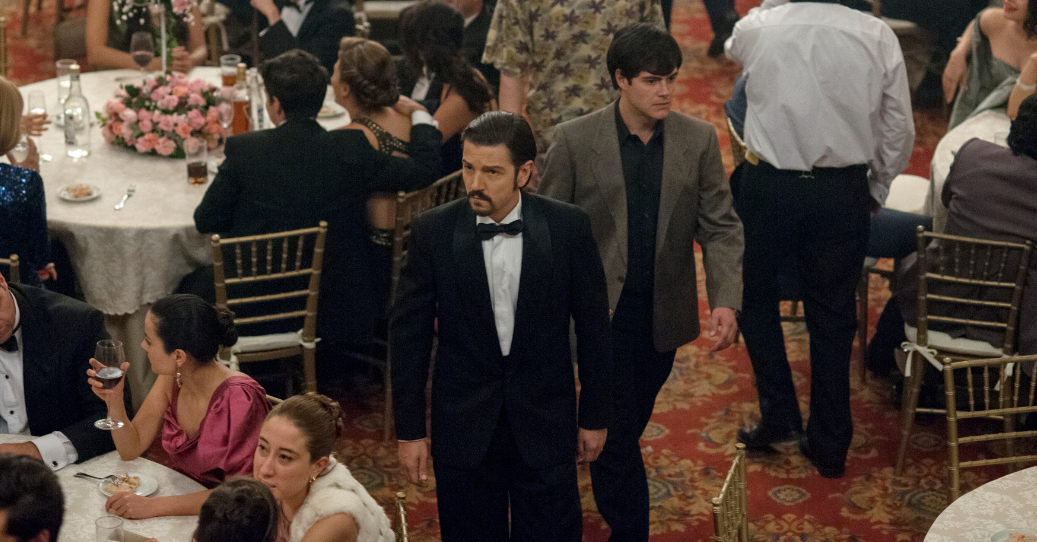 Narcos: Mexico is going back to Guadalajara. Netflix confirmed the cartel series, which tracked the rise of the Guadalajara drug enterprise in the 1980s, would return for a second season, according to a Variety report on Wednesday.
Although the show was initially intended to serve as the fourth season of the series Narcos, which primarily focused on the rise of Colombian drug lord Pablo Escobar and the Medellín Cartel, the franchise rebranded the series by relocating to Mexico and detailing the early origins of an entirely new cartel developed by Miguel Ángel Félix Gallardo (Diego Luna), otherwise known as El Padrino—the Spanish term for "The Godfather."
The first season of Narcos: Mexico, inspired by true events, followed Félix's rise from a small-time marijuana trafficker to the country's biggest drug kingpin. The series also told the story of late Drug Enforcement Agent Kiki Camarena—played by Michael Peña—as he uncovered information on Félix's enterprise. As Folks familiar with the actual story of Kiki know, he was inevitably killed by the Guadalajara cartel under Félix's orders in 1985.
Newsweek spoke with Peña ahead of Narcos: Mexico's release in October. The actor suggested there were more people to blame for Kiki's untimely death than just the cartel, hinting potential for more to be explored within the Narcos: Mexico franchise.
"To be honest with you, there's a lot to blame. There wasn't a huge presence of the DEA in the 1980s because it wasn't a huge cartel problem. They were stripping brown weed and stuff like that. Looking at that, no one thought there's gonna be some huge empire that one guy who just got on the job is going to build," he said. "The [DEA and Mexican government] could have done something about it long beforehand, but hindsight is always 20/20."
Netflix has yet to reveal which members of the cast will return for Season 2.