'Narcos: Mexico' Season 2: Who Are the New Cast Members in Netflix Series?
Netflix is expanding its cartel empire with the release of Narcos: Mexico Season 2 on Thursday. The series, which follows the rise and fall of Guadalajara drug kingpin Miguel Ángel ​Félix Gallardo, picks up right where the first season left off with the cartel leader attempting to take his narcotics business to new heights.
Diego Luna will reprise his role as Félix. Tenoch Huerta is also back as Félix's right-hand man Rafael Caro Quintero, while Teresa Ruiz returns as Isabella Bautista, Félix's leading lady who is only second to his wife. Viewers should expect to see a lot more of Alejandro Edda as the young Joaquin Guzman, otherwise known as El Chapo.
A few new faces will also appear on Narcos: Mexico Season 2 including Sosie Bacon, Jose Julian, Flavio Medina and Mayra Hermosillo.
There is one new character expected to stir up trouble for Félix. With his Colombian rivals now out of the way, the Mexican drug lord aims to expand his empire and flood his products into America. That, of course, won't come without its own set of challenges as Félix attempts to outsmart his cronies and the Mexican and United States governments. However, his biggest problem won't necessarily be expansion and disloyalty among his compadres, but rather the arrival of DEA agent Walt Breslin—the English-speaking narrator who was revealed in the final moments of Narcos: Mexico's first season.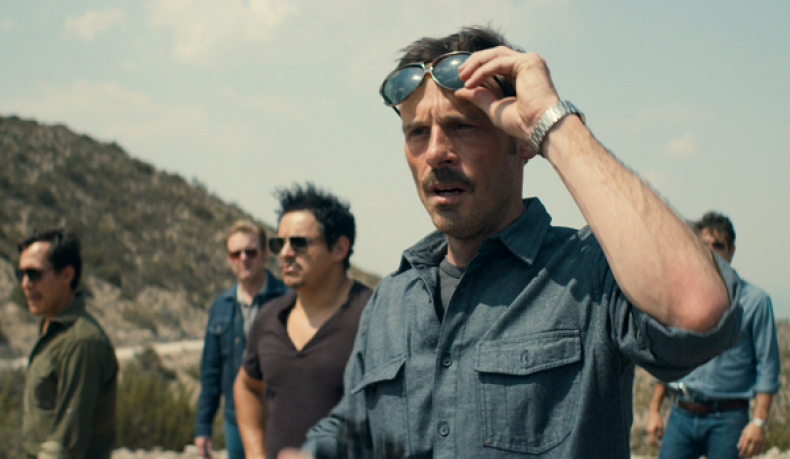 Portrayed by Scoot McNairy, the fictionalized DEA agent Breslin arrives in Guadalajara to seek justice for the murder of DEA agent Kiki Camarena (Michael Peña), whose kidnapping and death Félix ordered back in Season 1. Félix thought his hands were clean of Camarena's blood, but Breslin's arrival in the town will signal the collapse of the empire Félix is desperately trying to hold on to—according to Narcos: Mexico executive producer Eric Newman.
"These guys believed that they were truly above the law, but they overestimated their power when they killed an American DEA agent, and that prompted an emotional response from the United States," Newman said in an interview with TV Insider, released Sunday.
Described as a man of the law who follows his own off-the-books methods, Breslin is the leader of Operation Leyenda—the DEA plot to wipe out Félix's operations and expose the corruption within the Mexican government indefinitely. "[Brelin] "brings a bare-knuckle [style] to law enforcement that we haven't seen before. It's time to take the gloves off, and it's time for a no-holds-barred approach," Newman added.
Narcos: Mexico Season 2 will be available on Netflix Thursday at 3 a.m. ET.