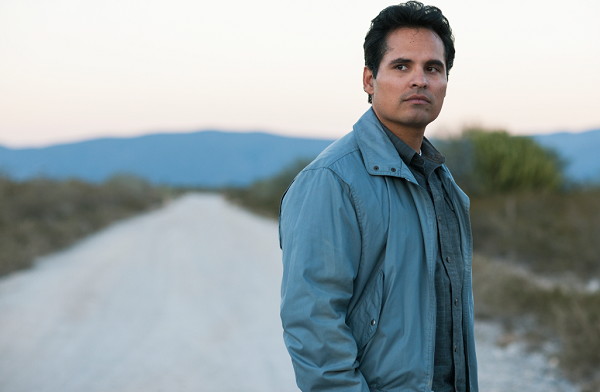 The first three seasons of the Netflix series Narcos was heavily based on the vicious, bloody and well-paid drug cartel in Colombia, and now the show is traveling north for Narcos: Mexico. The streaming network released the first look of the rebranded series on Wednesday, including photos of the show's new lead stars Michael Peña and Diego Luna.
Instead of focusing on the cocaine trade before and after drug kingpin Pablo Escobar, the fourth Narcos installment will reveal the origins of Mexico's Guadalajara Cartel—one of the biggest drug gangs in Mexico's history. That means former Narcos stars Wagner Moura, who played Escobar, and Pedro Pascal, who starred in the first three seasons as Drug Enforcement Agent Javier Peña, are out.
"Narcos: Mexico will explore the origins of the modern drug war by going back to its roots, beginning at a time when the Mexican trafficking world was a loose and disorganized confederation of independent growers and dealers," the series synopsis states.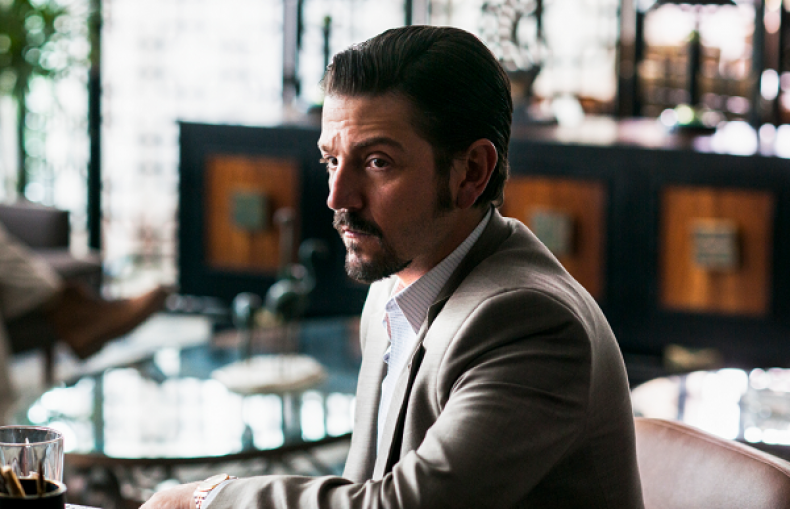 Luna will take the front seat in Narcos: Mexico as Felix Gallardo—otherwise known as El Padrino—the "quiet but bold, inscrutable but sharp-minded," founder and leader of the Guadalajara Cartel. The cartel originated in the 1980s and Gallardo was largely responsible for establishing a drug trafficking network that flooded narcotics along the Mexico-United States border.
Meanwhile, Michael Peña will play undercover DEA agent Kiki Camarena, a family man who uncovers valuable information on the Guadalajara thanks to the help of some informants close to Gallardo. The deeper Camerena digs into the cartel, though, the higher the stakes become not just for the Mexican enterprise but Camerena's life too.
The new Narcos will feature dozens of new cast members, including Aaron Staton, Alejandro Edda, Alfonso Dosal, Alyssa Diaz, Clark Freeman, Ernesto Alterio and Fermín Martinez among others.
The release date has yet to be revealed, but fans should expect to see Narcos: Mexico premiere sometime this year.