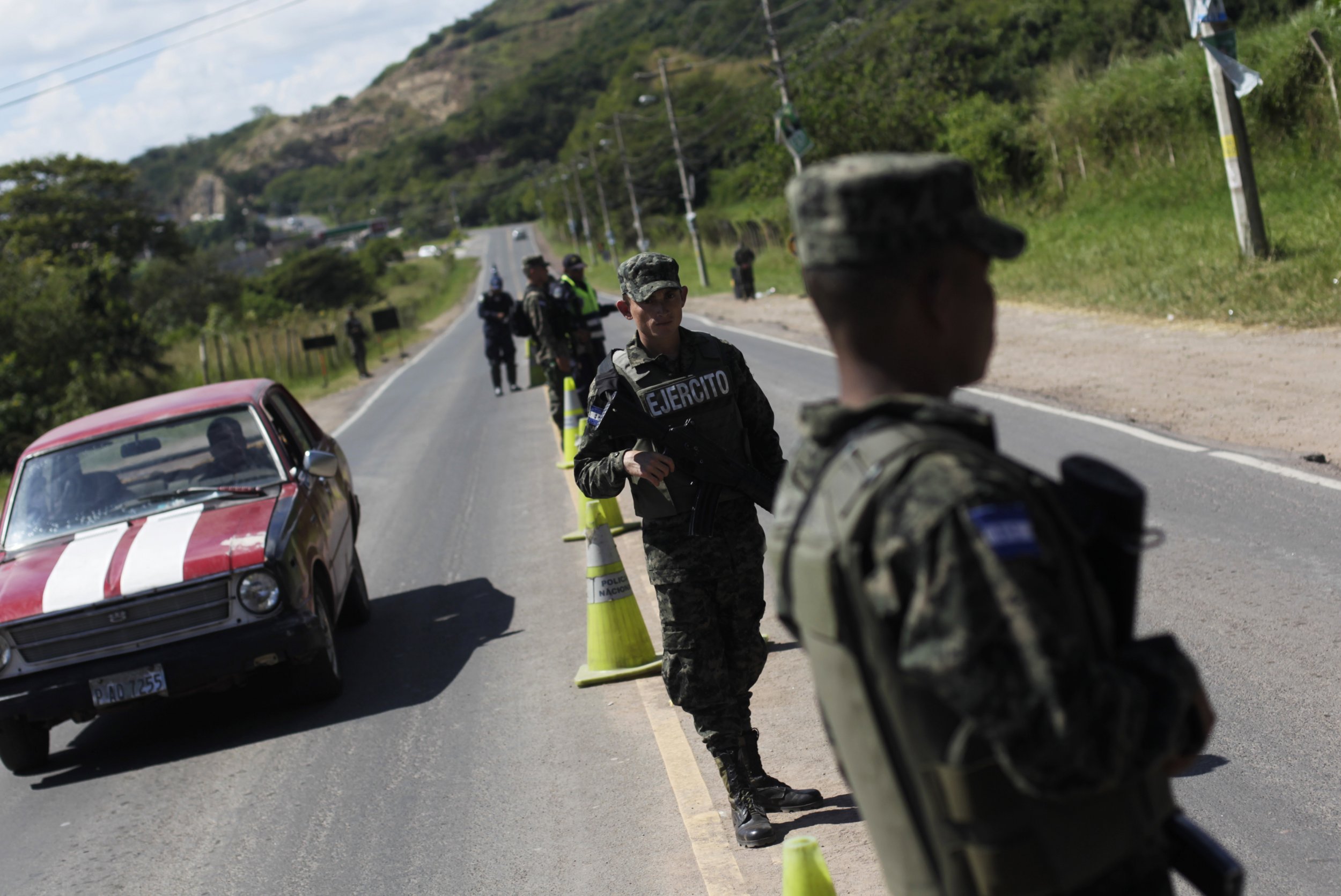 In 2007, leaders from several indigenous and peasant groups from around Honduras gathered for a press conference to denounce growing problems with drug traffickers who were, they said, seizing land at gunpoint and toppling thousands of acres of rainforest — to say nothing of the surging homicide rates.
The press conference was humble by U.S. standards, a modest indoor gathering in a coastal town. They demanded an end to the violence and the theft of their land, and when it was over, the leader of each organization had a message on his or her cell phone threatening their families. We know where you live, the messages said.
With that, the only real stewards of a globally prized rainforest were silenced.
"We haven't spoken up since," one leader told Kendra McSweeney, of Ohio State University, who for purposes of safety declined to name the organizations, their leaders or the town in which the press conference was held.
Central America accounts for 0.1 percent of the land on Earth, but it contains 7 percent of all the species of plants and animals. Even some northern birds (notably the Cerulean Warbler, a little blue Midwestern songbird) depend on Honduran trees as a pit stop en route to Venezuela or Peru for the winter. Deforestation in the region has always been a problem. For decades, habitats have been under siege by logging interests, corporate agriculture and wealthy ranching families. Through coercion and government corruption, those players have nibbled off the edges of protected landscapes.
Around 2007, teams of U.S. scientists in Central America began seeing surprising changes. Swaths of rolling forest were suddenly gone, replaced by pastures and grazing cattle. Vast fields of crops sprouted up in the middle of nature preserves. Dirt airstrips appeared, like scars, in the middle of a UNESCO World Heritage Site. According to Erik Nielsen, of Northern Arizona University, drug traffickers would fly in planes full of drugs and then torch all the evidence —including the plane, leaving charred remains in the middle of the jungle.
This was far more brazen. When the scientists asked locals who was responsible, the answer was always the same: "Los narcos."
In the war on drugs, an unexpected casualty has emerged.
It turns out that U.S. intervention has driven traffickers away from the cities and towns of Mexico and deep into the forests of Honduras and Guatemala. There they've chopped down thousands of acres of the most precious forest habitats in the world to build the infrastructure their trade requires: roads, airstrips and fronts for laundering drug money. The supply lines and narco-terrorism haven't gone away; they've just moved somewhere else.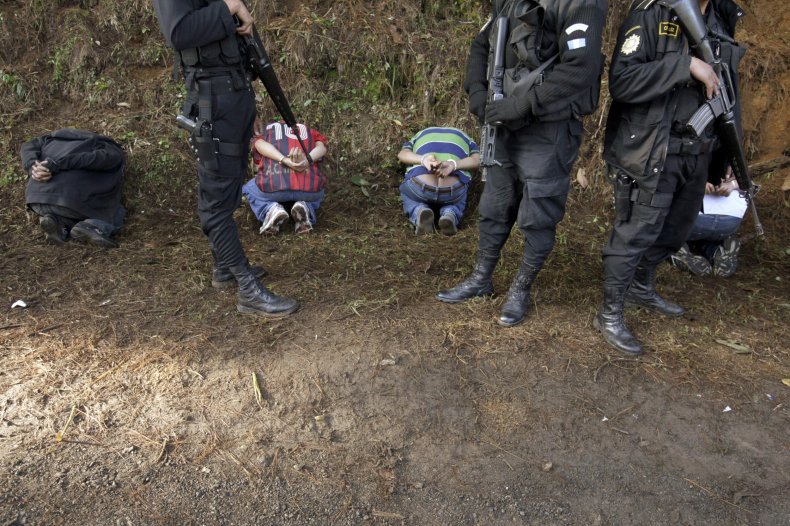 It's clear that the drug traffickers are moving in, because they're buying up land, pushing small subsistence farmers and local communities out. The land is cleared, and plantations are formed, used by the drug traffickers, or "transportistas," as a way to launder money, often selling them to other, more legitimate agriculture businesses.
Their takeover tactics have become more and more terrifying, said David Wrathall, of the United Nation's Institute for Environment and Human Security United Nations. Wrathall told Newsweek the story of drug trafficker in eastern Honduras who pressured a local landowner to sell his land. When the landowner refused, he was killed. His widowed wife later sold the land at a low price.
With local populations silenced by fear, rates of deforestation rose, McSweeney's research team has reported. In Honduras, the devastation peaked in 2011 when about 70 square miles of new clearings appeared in the forests. Cocaine shipments through Honduras peaked that same year.
Last April, the Obama administration announced it was shifting the focus of the 40-year war on drugs away from foreign suppliers and instead toward domestic users. But to the scientists on the ground, the "foreign face to U.S. drug policy" still looks the same: the people living in Central America's interior are left to manage their own affairs, while homicidal drug runners run amok on their land.
On Jan. 27, the new president of Honduras, Juan Hernandez, used his first remarks in office to voice his frustration over this problem. "It strikes us as a double standard that while our people die and bleed, and we're forced to fight the gangs with our own scarce resources, in North America drugs are just a public health issue," he said. Hernandez, who has an army background, won the recent presidential election on the back of promises to use the military to intervene in the drug trade throughout the country, and has urged the U.S. to more directly support his cause.
Even if policies do shift, the environmental impact of the drug trade is likely to remain a secondary concern. After all, Hernandez has said nothing about saving the Warbler.