'Narcos': Pablo Escobar's Brother Wants $1 Billion from Netflix, Slams Actor Wagner Moura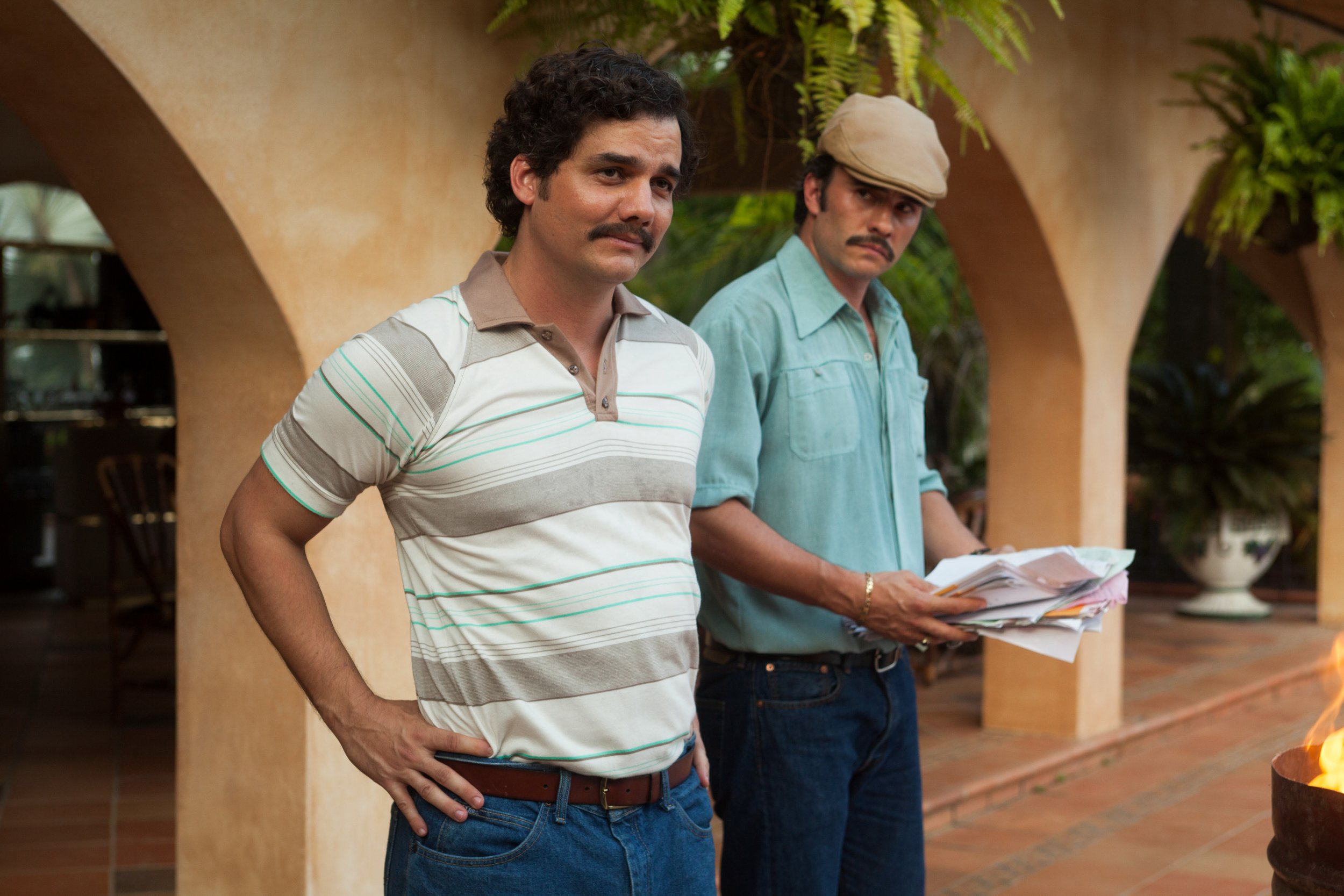 Netflix has plumbed the depths of the DC political cesspool in House of Cards and, most recently, ripped the headlines for a powerful Black Lives Matter message in Orange is the New Black. But, it hasn't ever incurred the wrath of a bona fide drug kingpin—until now.
The streaming giant has found itself embroiled in a billion-dollar war with Roberto Escobar, the brother of Colombian drug lord Pablo Escobar, who serves as the basis for its hit crime drama Narcos.
The show—which premiered in 2015 and returns for a second run in September—stars Wagner Moura as Escobar, the head of the Medellin cartel who is thought to have ordered the deaths of thousands of people. Escobar was shot and killed by police in December 1993.
As fans of Narcos prepare for the show's second season (which will—spoiler alert—depict Escobar's demise), his brother has submitted a "formal, friendly request"—or maybe not so friendly—to review the episodes before they are released. He cites "mistakes, lies and inaccuracies from the real story" in the first season as the reason for his request in a letter obtained and published by TMZ Wednesday.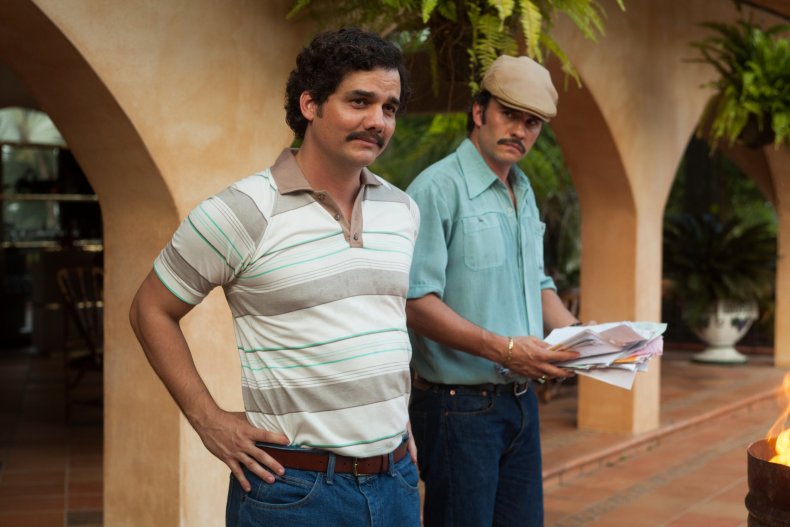 "It is depicting me, my life, my family and my brother," Escobar says in the letter. "I think nobody else in the world is alive to determine the validity of the materials, but me."
The elder brother of Pablo is also seeking monetary compensation for using his brother's story, name and likeness. He registered successor-in-interest rights over his sibling and family name in California in 2015 through a company called Escobar Inc., according to a press release sent out by the firm.
"We tried to contact Netflix after we had registered the rights to Pablo, prior to Narcos being released with no response," said Escobar Inc. CEO Olof K. Gustafsson. "I think it is important that they recognize Roberto Escobar's wishes to review the show they are putting out, ensuring the family and viewers of an accurate portrayal of Pablo and Roberto."
Roberto Escobar served as his brother Pablo's accountant in the Medellin cartel and was also head of his hitmen, said Escobar Inc. He was imprisoned in 1993, the same year his brother was killed, and was rendered half-deaf and half-blind following a letter-bomb attack. He has since written a book about Pablo's drug empire, The Accountant's Story: Inside the Violent World of the Medellín Cartel, released in 2009.
Speaking to Newsweek by email Thursday, Escobar's associate Gustafsson said among the inaccuracies in Narcos that his business partner takes issue with is the portrayal of "an accountant that gets fired and claims he was an undercover CIA informant." Roberto is not directly depicted in the show. "Roberto Escobar was never fired, he was the head of the hitmen and lead accountant of the Cartel and handled all of Pablo's affairs," Gustafsson reiterated.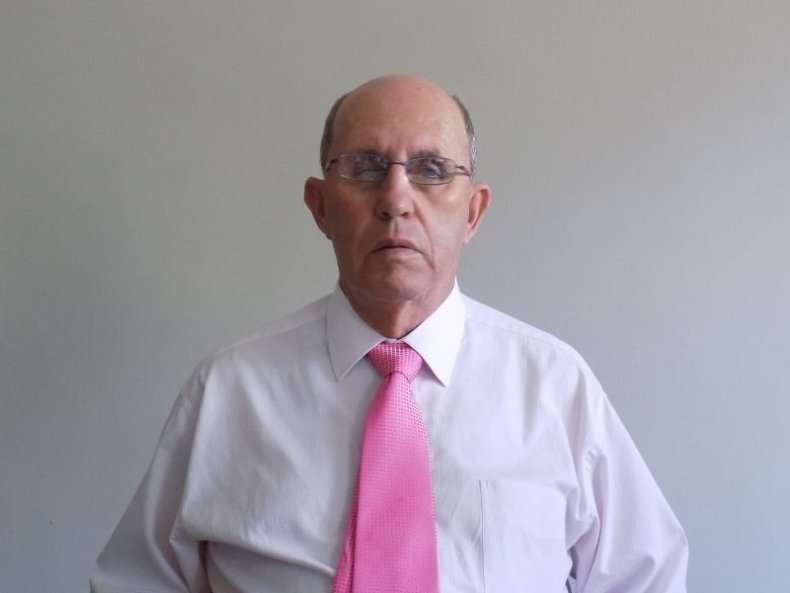 Escobar, meanwhile, tells Newsweek that he hopes to resolve his grievances with Netflix by being compensated by the streaming service and given input in the upcoming second season.
"The best way that it can be improved is for Netflix to get real—recognize me since I have been a leader of the Medellin cartel. Once they recognize me, I may offer my services to edit the entire second season," he said.
Escobar warned that he may thwart the show's September premiere if Netflix do not cooperate with him.
"I don't think that there will be any second season in September of this year. My mother once told me when I was young, to always listen to the older men in Medellin, Colombia. Now I am old, and if they don't listen to me, I will be sure to be heard. Not only will my voice be heard, I will be compensated fairly," he said via Escobar Inc. COO Daniel D. Reitberg.
"There should be no show about Pablo Escobar, unless it is endorsed by Escobar Inc. and signed with the authentic thumbprints of me, Olof Gustafsson and Daniel Reitberg. Everything I approve has my thumbprint attached to it. This is the same way Pablo approved of things."
He continued: "I guarantee you that nobody in the world would ever do a show about me or my brother Pablo if Pablo was still alive with me. Unless, me, Pablo and the production company was in agreement. I signed thousands of deals and oversaw hundreds of billions of dollars change hands. Trust me. This is not how business is handled. Not at all."
Escobar says he is seeking $1 billion in compensation from Netflix and will litigate if necessary. " If they decline my offer we have attorneys ready to proceed with necessary actions."
"I don't think there will be any more Narcos if they do not talk to me," he reiterated. "You have to pay to play, and they are playing me without paying. I am not a monkey in a circus, I don't work for pennies."
Escobar added: "A billion is what we used to make in a good week in the 1980s and 1990s. Apparently money is now growing on trees in favor of Netflix after my show was released. They should pay me immediately."
And it isn't just the inaccuracies Escobar is unhappy about. He also slammed the casting of Brazilian actor Moura, 40, to play his famous brother. Moura, for his part, has won critical acclaim for playing Pablo—even receiving a Golden Globe nomination in January.
"First of all, this man is Brazilian and not Colombian," said Escobar. "Tell me about this man, what has he done? Does he have any real experience in acting? Does he have any real experience in making cocaine transactions? Has he laundered billions of dollars? Or is he sucking on his thumb and drinking his mother's breast milk to this date? I believe it is the latter."
He concluded: "Ask him for me, if he enjoys the milk. I don't drink milk."
Netflix has yet to return a request for comment at press time.