Watch India's P.M. Modi Evade Trump's Power Handshake With a Bear Hug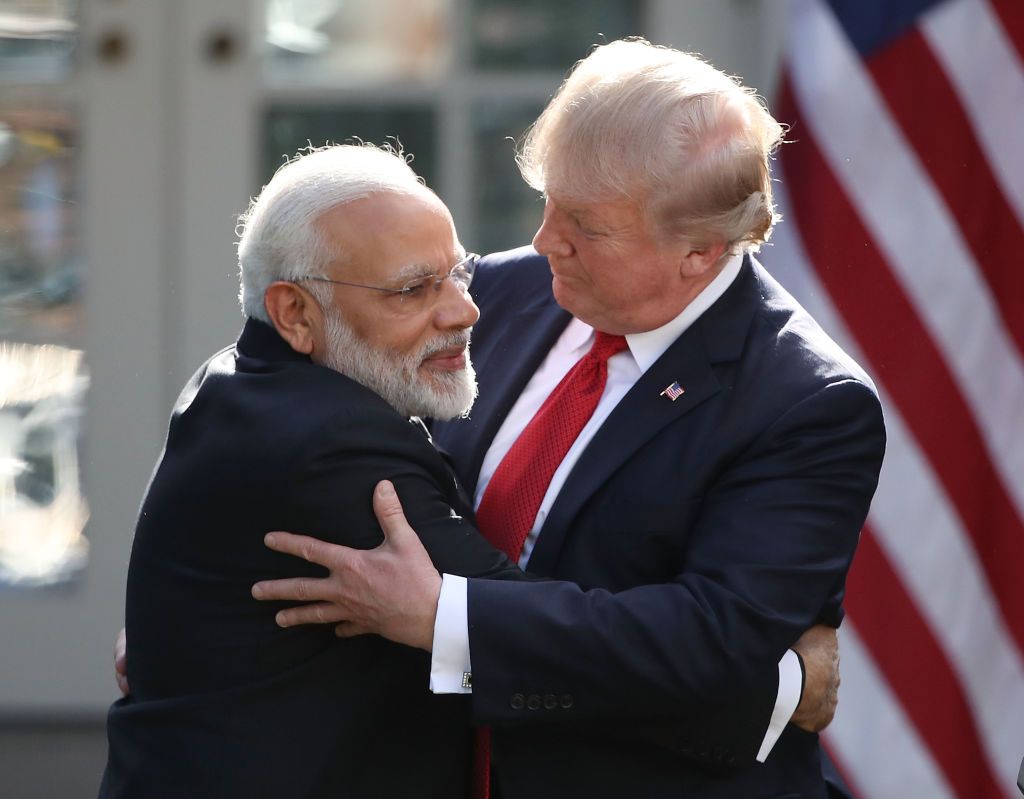 U.S. President Donald Trump is notorious for his bone-crunching power handshake, during which he forcefully yanks his counterpart's arm in a bid to hammer home his 'alpha-male' supremacy.
But in his visit to the White House Monday Indian Prime Minister Narendra Modi neatly sidestepped the challenge, swooping in for two bear hugs with the president during a joint press conference in the Rose Garden.
As Trump stepped forward, Modi wrapped his arms around the president's midsection, ending the embrace with a brief handshake before moving back to his lectern. After concluding his remarks, Modi again went in for a hug with Trump, this time resting his head on the president's shoulder.
There was a third hug for Trump as Modi left the White House and prepared to step into his vehicle, resting his head on the president's left shoulder then his right. Trump had been hosting a cocktail reception and dinner for the two leaders after talks on a range of bilateral challenges in the Oval Office.
Trump's handshake technique first set social media abuzz in a meeting with Japanese Prime Minister Shinzo Abe weeks after the U.S. president's January inauguration, when he grasped the Japanese leader's hand for a full 19 seconds.
In his first meeting with Trump at the White House days later, Canadian Prime Minister Justin Trudeau grasped Trump's arm to avoid being pulled in.
Taking a different approach France's newly-elected president Emmanuel Macron eyeballed Trump and would not relinquish his grasp of his hand when the two met on the fringes of the Nato summit in Brussels in May. Macron later described the handshake as "far from innocent," and compared Trump to the "strongmen" leaders of Russia and Turkey.
The White House meeting Monday was the first between Trump and Modi.