'Illmatic' Film Seizes the Power of Nas's 1994 Debut Album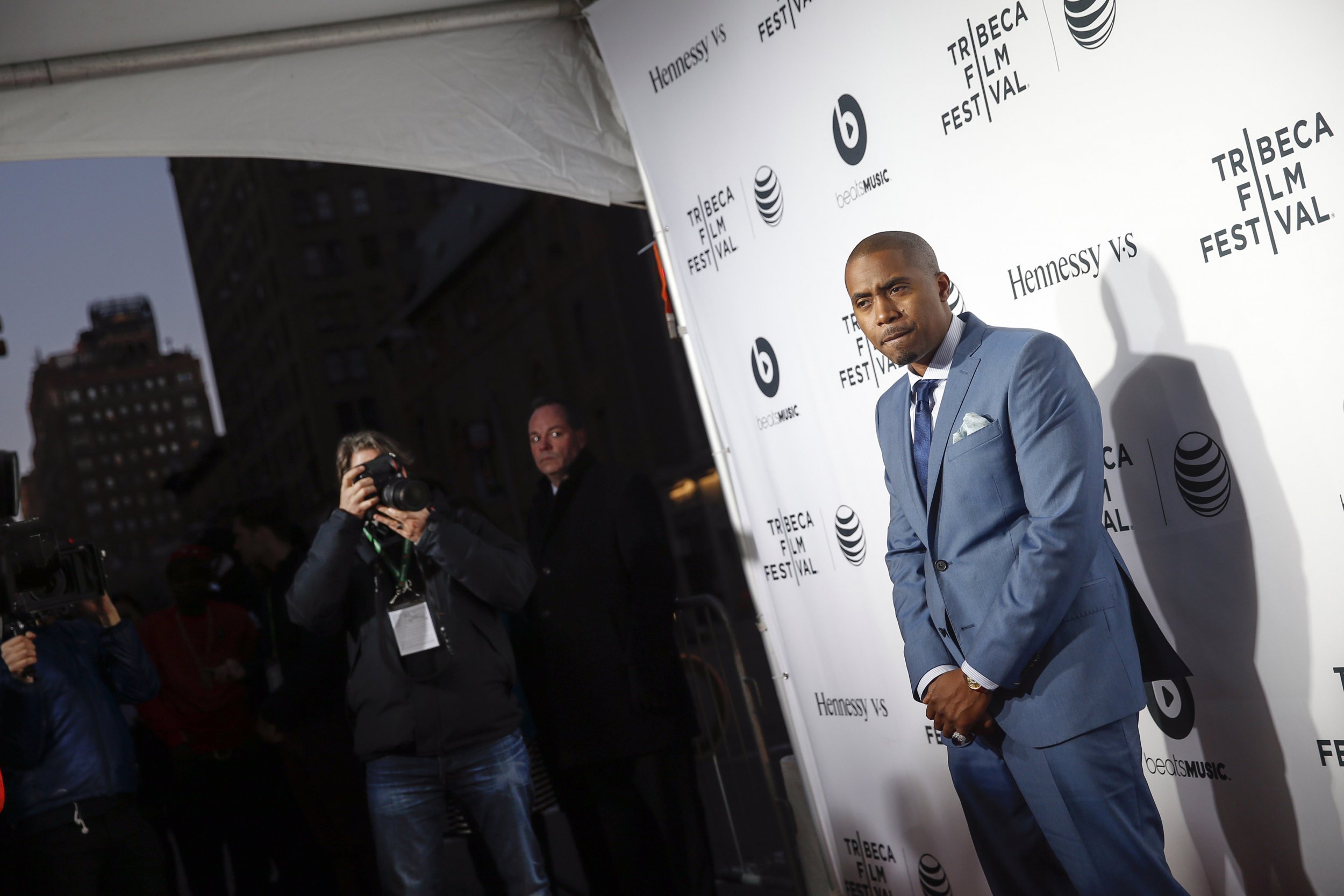 A musical work deemed as a "classic" must, at some point, pass a crucial test of timelessness. Hip-hop prodigy Nas's 1994 album Illmatic is one of those rare works that managed to seize an era and sprawl outward, gesturing towards new definitions decades later. The album doesn't swallow the truth and speaks universally of oppression, discrimination and inequality. Yet it loops in and around itself, mimicking the uncertainty of what lurks in the darkened alley ahead and the inescapability of one's past. The airtight production work by luminaries including Pete Rock and Q-Tip, in addition to Nas's syrupy lyrical flow, have been lauded by the critics and name-checked by musicians for twenty years.
As far as tributes go, Nas: Time is Illmatic is certainly the most holistic and among the finest. The new film immortalizes the record 20 years after its release by capturing the tragic and humbling stories that spurred its creation. Director One9 and writer Erik Parker (a former music editor at Vibe and The Source) are the brains behind the film, which opened the Tribeca Film Festival last April.
The two first contacted Nas, full name Nasir Jones, with a fledgling idea for an Illmatic music documentary in the early 2000s. And while Nas said that he was down to have the two prod at his past, he was "unsure how far they wanted to go," he said to press one muggy September afternoon in downtown Manhattan. With Nas on board, the pair set off on creating the documentary, starting with an interview with Olu Dara, a jazz musician and Nas's father.
When Parker and One9 started the project, they aimed for it to coincide with the record's tenth anniversary in 2004. But the film proved to be far more convoluted (and expensive) than the pair had initially anticipated. So they decided to take two steps back, and spent the next decade deconstructing one of hip-hop's most successful bards through years of intensive research, interviews with peers including Alicia Keys and Busta Rhymes, family members, neighborhood friends - even reaching out to one of Nas's formative elementary school teachers.
Through this exhaustive approach, we learn the angular parts of Nas' upbringing. He was a keen, observant boy who was interested in music, pot and reading from his parents' extensive library, which included The Egyptian Book of the Dead and Sun Tzu's The Art of War. The hood stressed him out something terrible, but he evolved into a scholar of the streets as a young man, weaving the collective experience of strife and survival into Illmatic, a thesis of sorts. In the film, he speaks of the crack epidemic that afflicted his gritty Queensbridge, New York neighborhood openly, and recounts what would inevitably shape the anger and sorrow underlying his oeuvre: the fatal accidental shooting of his best friend Willie "Ill Will" Graham.
Nas would drop his magnum opus at age 21. Illmatic emerged onto the hip-hop scene like a Rosetta Stone salvaged from hell. Except the inferno he was spitting rhymes about was here on earth. Queensbridge was less a neighborhood and more a compound, with 7,000 souls residing in blocky housing projects, one of the largest in the United States. Waking up unscathed from violence meant you'd gotten lucky, and Nas famously rapped in his song "NY State of Mind" that he didn't sleep anymore, given its close relation to death. "Queensbridge is Chicago, is Detroit, is Ferguson," commented One9 in a brief speech before the screening.
From the way Parker and One9 talked about the film in a press conference, the film seemingly developed a skin of its own, grabbed them and ran. They went with it. "We were getting our hands dirty, but leaning through it, rebelling in it," commented One9 of the film's process. The writer, director and star fielded questions from the press, mainly about intent and inspiration. Parker and One9 commented that the film was created with a "guerrilla-style production;" borrowed cameras and low-budget scrappiness.
The journey proved to be enlightening; Nas: Time is Illmatic is a jagged, affective take on a traditional music documentary, falling somewhere between a narrative feature and a character study of the rapper and his environs. Interviews with Nas's brother, Jungle, prove to be especially telling of his ambitions, and the old footage of the rapper performing as a young buck is riveting.
Nas has admitted in interviews that he was trying to create the "perfect record" with Illmatic. But in the quiet moments on screen, and again at the accompanying press conference and at its Metropolitan Museum of Art premiere the next night, he appeared bewildered that this was all, well, real.
Real is a word that comes up a lot when you speak about Nas, not to mention hip-hop. Nas: Time is Illmatic, much like its namesake album, depicts something true and terrifying about how racism is culturally ingrained in America, from the government echelons to the street corner. But it's also the other kind of real, meaning that it's an authentic investigation of roots. In the twenty years after Illmatic, hip-hop -- a relatively new genre, all things considered -- has also grappled with understanding its own authenticity: who is this speaking to? Who can enjoy it and who can't? Does it have to be universal to be understood?
I've always believed that the best kind of art speaks to its audience at eye level, and Illmatic is, as Nas put it best, "an American story." Perhaps the most astonishing thing about Illmatic is how relevant its themes remain despite how the game has changed. Nas tames the breaks and beats to frame social issues, using falsetto flow to wax about what he saw and what was important to him in Illmatic.
It was clear that Illmatic had impacted each and every person who attended the film's premiere, all plush red carpet. But the film, along with the advocacy and education programs surrounding its release, will likely inspire a legion of younger and disillusioned musicians trying to follow Nas's illuminated path.
Nas: Time is Illmatic opens in select theaters this week, and is now available on demand and iTunes.