NASA Aims to Put First Woman on the Moon by 2024
NASA has said it will aim to put the first woman and the next man on the moon in five years.
NASA Administrator Jim Bridenstine said on Friday that the Marshall Space Flight Center in Alabama will serve as the headquarters for the U.S. space agency's program to build a spacecraft to put astronauts—male and female—back on the moon by 2024.
Bridenstine made the announcement in front of a test version of the 149 foot tall hydrogen tank for the Space Launch System rocket, which will launch the astronauts on their journey in 2024.
"This was not a decision that was made lightly. A lot of hard work has been done here in Huntsville, over—well over—10 years now, regarding landing systems," Bridenstine said on Friday.
Back in May, Bridenstine named the program Artemis and requested that Congress increase NASA's proposed budget for fiscal year 2020—which begins October 1—by $1.6 billion, much of which would be earmarked for commercial development of the human lunar landing system. The endeavor will likely cost between $20 and $30 billion over five years.
Newsweek subscription offers >
U.S. Representative Mo Brooks of Alabama said on Friday, "Marshall has unique capabilities and expertise not found at other NASA centers. I'm pleased NASA has chosen Marshall to spearhead a key component of America's return to the Moon and usher in the Artemis era. Thanks to Administrator Bridenstine for traveling here to share the great news in person." The Apollo lunar spacecraft was built at the same center half a century ago.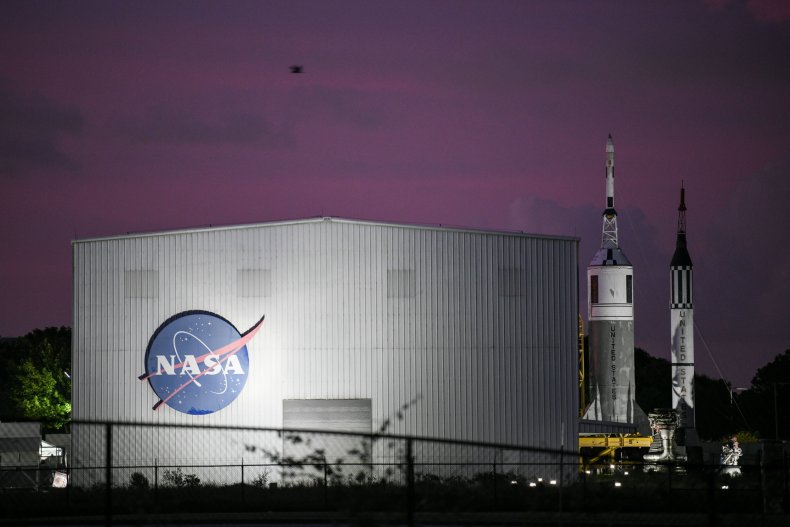 Companies, including billionaire entrepreneur Jeff Bezos' Blue Origin, Elon Musk's SpaceX and Lockheed Martin, are developing potential components of the lunar lander, and will compete for NASA funds via competitive bidding later in the year.
The new lunar missions comes as NASA seeks to resume human space missions from American soil for the first time since the space shuttle program ended in 2011. Eugene Andrew Cernan, an American astronaut, was the last man to walk on the moon in 1972.
In March, Vice President Mike Pence announced an accelerated timeline for NASA to put astronauts back on the lunar surface by 2024, cutting in half a previous goal to get there by 2028.
President Donald Trump's support for the mission has been unclear. In June, the president urged NASA to focus instead on "much bigger" initiatives like going to Mars, undercutting his previous support for the lunar initiatives.
The news is a disappointment for Texas, which had been in the running to serve as headquarters for the initiative. Texas legislators, including Senator Ted Cruz, had written an open letter to Bridenstine pushing for NASA's Johnson Space Center—based in Houston—to lead the development.
NASA Aims to Put First Woman on the Moon by 2024 | U.S.