At the Johnson Space Center in Houston on Friday, NASA assigned nine astronauts to four Commercial Crew flights aboard Boeing and SpaceX spacecraft, both of which are scheduled to launch in 2019.
The crew assigned to Boeing's Starliner spacecraft for its flight test includes Eric Boe, Chris Ferguson and Nicole Mann. The test flight is a way for crews to work with the spacecraft displays, communicate with mission control, and practice controls during flight, according to NASA. The test flight is targeted to launch in mid-2019 after an unmanned test flight is successfully conducted.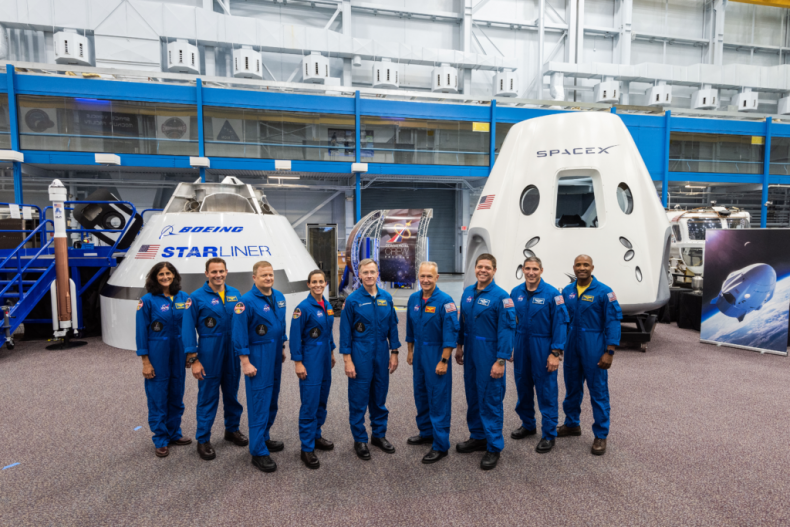 "It's also an opportunity of a lifetime, to be involved in the test and development and then to be there on launch day, and to experience the results of all that hard work," Mann told the Orlando-Sentinel. "It's going to be a proud moment for the team. It's going to be a proud moment for America. So I'm just grateful to be able to help to usher in this new era in American space flight."
Boeing's first post-certification mission will have a crew made up of Josh Cassada and Suni Williams. The launch date for that mission has not been released yet, although it was announced it would launch from Cape Canaveral Air Force Station in Florida.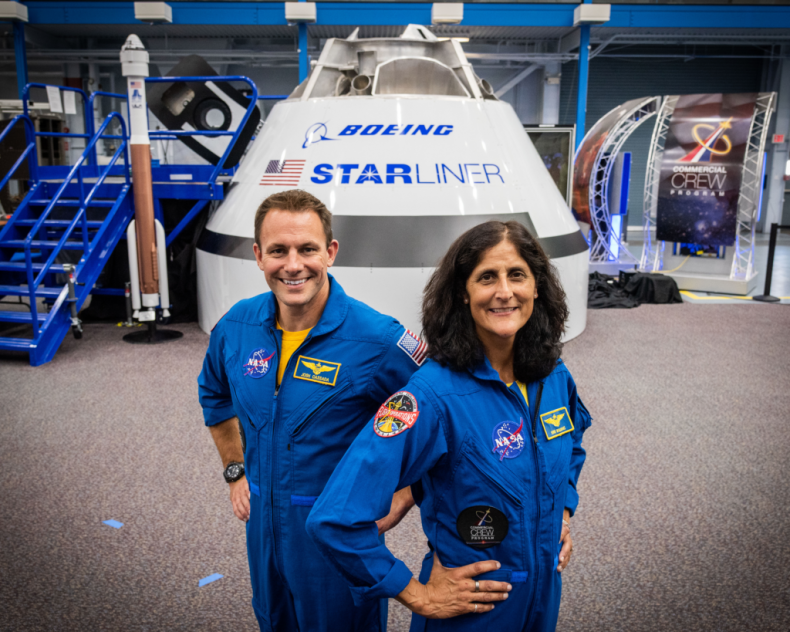 Cassada grew up in White Bear Lake, Minnesota, and is a Navy commander and test pilot. He's clocked over 3,500 flight hours in over 40 aircraft. He was selected as a NASA astronaut in 2013 and this will be his first spaceflight.
"Unreal," Cassada tweeted. "What an incredible honor to represent the Nation as part of the @NASA and @BoeingSpace teams. I get to launch and fly with @Astro_Suni, but really, we're all together on this amazing journey."
Williams, who was born in Euclid, Ohio, and grew up in Needham, Massachusetts, has already spent 322 days in space, commanded the International Space Station and performed seven spacewalks. She was first selected as an astronaut in 1998.
Aboard SpaceX's Crew Dragon spacecraft for demo mission 2 will be Bob Behnken and Doug Hurley and is scheduled to launch in April 2019. The first post-certification mission for SpaceX will include astronauts Victor Glover and Mike Hopkins.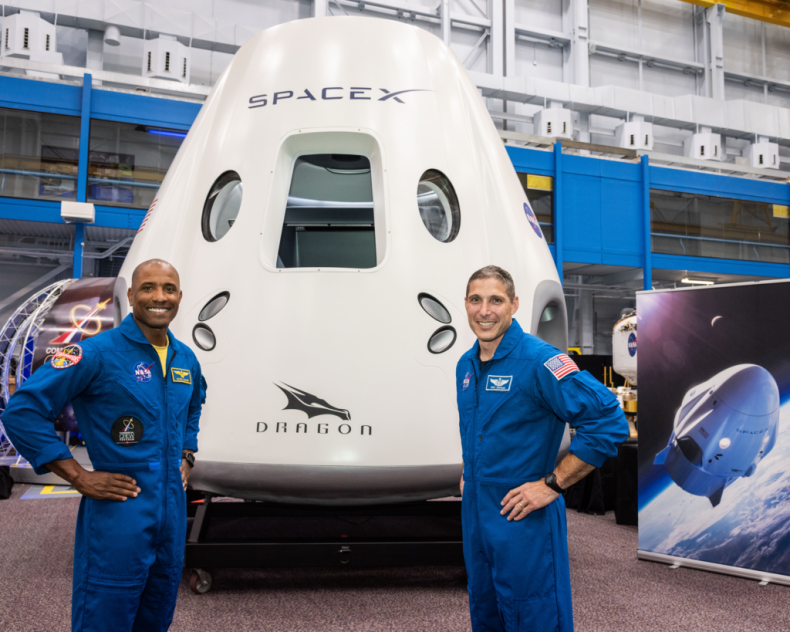 When they do launch, Glover and Hopkins will take off from Kennedy Space Center in Florida and fly to the International Space Station for a long-duration mission, according to NASA. Glover is from Pomona, California, and is a Navy commander. He's flown over 40 different aircraft with the Navy, resulting in almost 3,000 flying hours, and 24 combat missions. He was a member of the 2013 astronaut candidate class and the SpaceX flight will be his first spaceflight.
"I am overwhelmed and humbled to be a part of the @SpaceX team for my first flight!" Glover tweeted. "Feeling extremely grateful that the agency and our leadership have confidence in these crews to be part of such a critical mission. This is a big step for @NASA and for our Nation! #LaunchAmerica"
Hopkins was born in Lebanon, Missouri, and is a colonel in the Air Force. Before being selected as a NASA astronaut in 2009, he worked as a flight engineer in the Air Force. Hopkins has spent a total of 166 days at the International Space Station on two different expeditions and has conducted two spacewalks.
The astronauts announced on Friday will be the first to visit space in a launch from American soil after a seven-year hiatus.
SaveSave