NASA announced on Wednesday that two new missions have been selected as part of NASA's Discovery Program, which will be venturing to Venus in order to study the atmosphere and surface of Earth's closest neighboring planet.
For the first time in over 30 years, NASA will be sending missions DAVINCI+ and VERITAS to Venus, an expedition expected to launch in the late 2020s.
NASA administrator Bill Nelson, in a "State of NASA" address to the space agency's workforce, said, "These two sister missions both aim to understand how Venus became an inferno-like world capable of melting lead at the surface."
A press release detailing the missions stated that they were chosen due to their "potential scientific value and the feasibility of their development plans."
Expected to launch around 2028-2030, DAVINCI+ will be measuring the composition of the planet's atmosphere and looking for evidence to suggest that Venus could have had an ocean. The press release stated that DAVINCI+ could potentially "reshape our understanding of terrestrial planet formation in our solar system and beyond."
VERITAS, an acronym for Venus Emissivity, Radio Science, InSAR, Topography, and Spectroscopy, will be scoping and mapping the planet's rough terrain.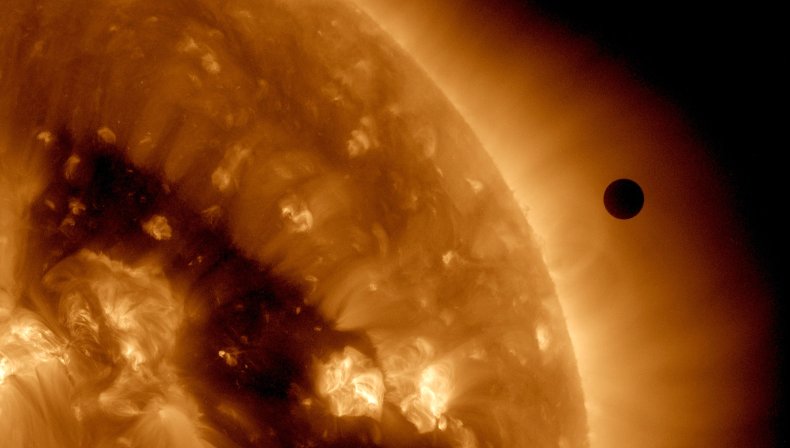 Comparable to Earth in size and composition, the rocky planet's surface reaches 900 degrees Fahrenheit, and after numerous attempts in the late 20th century, NASA's attention shifted elsewhere. Recently, however, a team of scientists discovered evidence of microbes living in the atmosphere that point to temperatures being much cooler than 900 degrees, and a molecule that they have no explanation for how it got there, other than potential waste from living organisms.
VERITAS will be determining whether active volcanoes are releasing water vapor into the atmosphere, and will pave the way for scientists to understand the changing evolution of planets, including our own.
"Our goals are profound," said Thomas Zurbuchen, NASA's associate administrator for science. "It is not just understanding the evolution of planets and habitability in our own solar system, but extending beyond these boundaries to exoplanets, an exciting and emerging area of research for NASA."
Tom Wagner, NASA's Discovery Program scientist, said that it will be like rediscovering the planet for the first time, as there is so little anyone knows about Venus.
"We hope these missions will further our understanding of how Earth evolved and why it's currently habitable when others in our solar system are not," said Nelson.
NASA's last mission dedicated to exploring Venus was a spacecraft called Magellan, which arrived on the planet in 1990 and spent four years mapping the planet's surface with a sophisticated radar instrument.
Space agencies all over the world, including India and Russia, have been itching to return to Venus in recent years.
"Who is ready to explore Venus?" Zurbuchen tweeted on Wednesday.
Newsweek reached out to NASA for additional comment.