Astronaut Andrew Feustel Says He Has a Fear of Heights, Despite Working 250 Miles above the Earth
On Wednesday, two U.S. astronauts and a Russian cosmonaut blasted off from the Baikonur Cosmodrome in Kazakhstan headed for the International Space Station (ISS), which orbits the Earth around 250 miles above the surface.
Given that this is relatively high up, you probably wouldn't expect any of the crew to have a fear of heights. But that's exactly what Andrew J. Feustel admitted in a video NASA has released revealing five facts about the astronaut that people may not be aware of.
"I actually have a mild fear of heights but apparently that doesn't affect me 250 miles above the planet in a space suit," Feustel said in the video. "But it is there."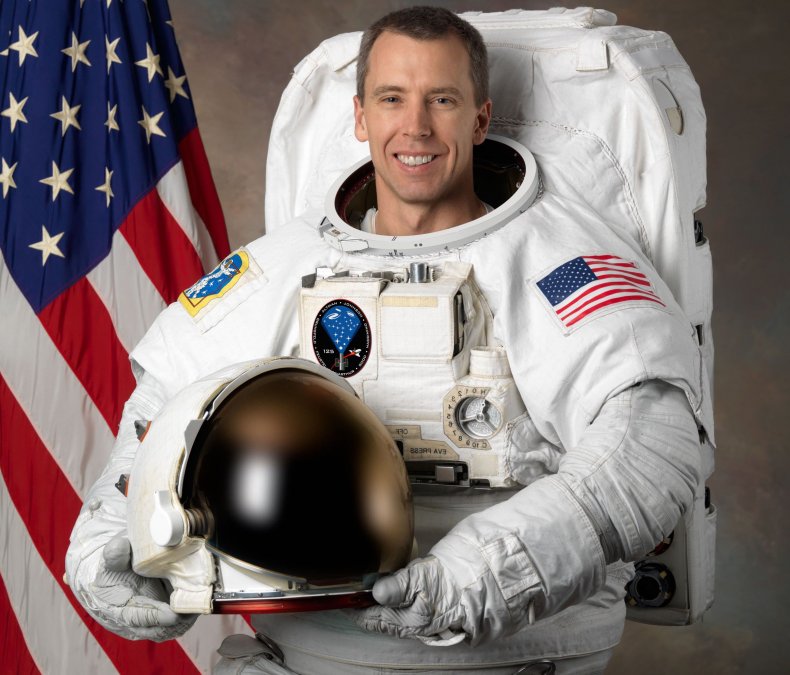 This fear doesn't seem to have impeded his astronaut career in any way. In total he has spent 29 days in space, completing 42 hours of spacewalks over the course of two missions.
Feustel's third and current mission will see him live onboard the ISS for nearly six months where he will eventually take over as commander in June later this year. The trip to the space station took around 50 hours aboard the Soyuz MS-08 spacecraft. He was accompanied by NASA flight engineer Ricky Arnold and Soyuz commander Oleg Artemyev.
Feustel also revealed in the video that he grew up having two dreams in his life, one of which he ended up achieving. The first was to be a Formula One driver and the second was to become an astronaut. He also mentioned he was skilled at an unusual sport known as barefoot waterskiing—essentially waterskiing without skis.
"I taught myself to barefoot water ski at the age of 14, and I can tell you I've swallowed a lot of lake water as a result of that special skill," he joked.
Feustel, 52, is from Lake Orion, Michigan. He earned a master's degree in Geophysics from Purdue University in 1991 before embarking on a doctorate in geological sciences, which he completed in 1995.
After applying to NASA, Feustel was selected for astronaut training in July 2000. In May 2009 he finally got the chance to go on his first space mission, known as STS-125—the fifth and final space shuttle mission to the Hubble Space Telescope.