NASA Astronaut, First Man To Fly Free In Space, Dies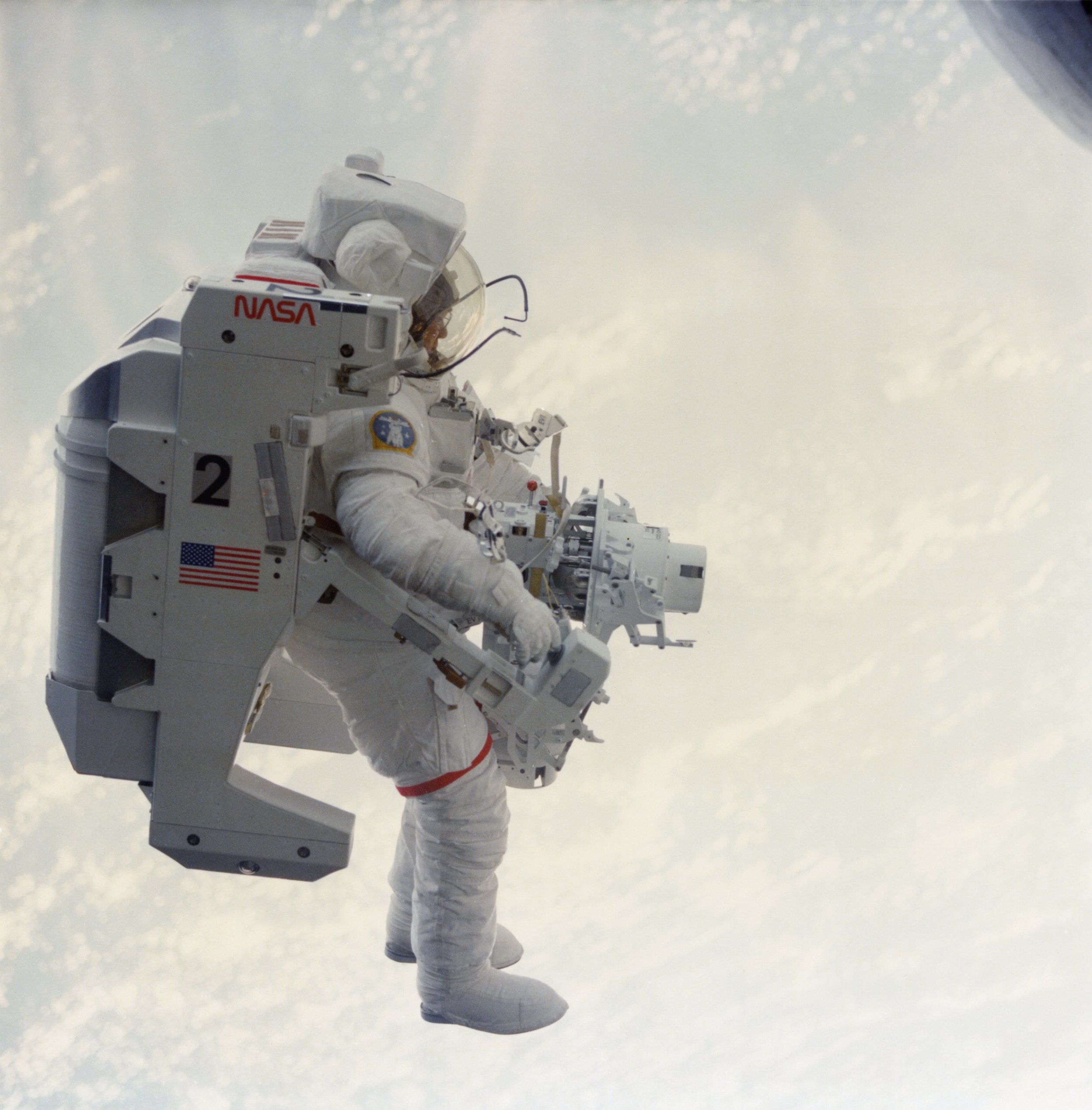 The first man to fly untethered in space, NASA astronaut Bruce McCandless, has died at the age of 80.
McCandless's death was announced Thursday by NASA's Johnson Space Center. No reason for his death was given, the Associated Press reported.
Related: Elon Musk's 'North Korea Nuclear UFO' SpaceX launch stuns Californians
The former navy pilot created the iconic image of an astronaut floating above the earth's surface when he was photographed in 1984 in his bulky spacewalking jetpack. During the flight he travelled more than 300 feet from the Challenger shuttle but said he was never nervous about the endeavor.
"I was grossly over-trained. I was just anxious to get out there and fly. I felt very comfortable ... It got so cold my teeth were chattering and I was shivering, but that was a very minor thing," McCandless told the Daily Camera in Boulder, Colorado, in 2006.
In his storied career McCandless helped develop the jetpack he wore in space and was part of the shuttle crew that set up the Hubble Telescope in orbit around the earth. He had a front row seat for the Apollo 11 moon landing, serving as the Mission Control capsule communicator as Neil Armstrong and Buzz Aldrin walked on the moon in 1969.
McCandless graduated from the Naval Academy in Annapolis, earning a master's degree in electrical engineering from Stanford University.
During the Cuban missile crisis and blockade in 1962 McCandless served as a navy pilot. He was selected to be part of NASA's Gemini astronaut training program and was a Skylab mission backup pilot in 1973.
McCandless is survived by his wife Ellen Shields McCandless, who lives in Conifer Colorado and their two children and two grandchildren.
Tributes to the late astronaut were led by Senator John McCain. The Arizona Republican senator said he had been "deeply saddened" by McCandless's death. The pair attended the United States Naval Academy together, graduating in the class of 1958.
"As an undistinguished graduate of that class, I always looked up to Bruce," McCain said, "not only for his incredible intellect, but also for his character and integrity, which embodied the highest values of the United States Navy."