NASA Spacewalk: Astronaut Randolph Bresnik Shares Incredible GoPro Footage from the International Space Station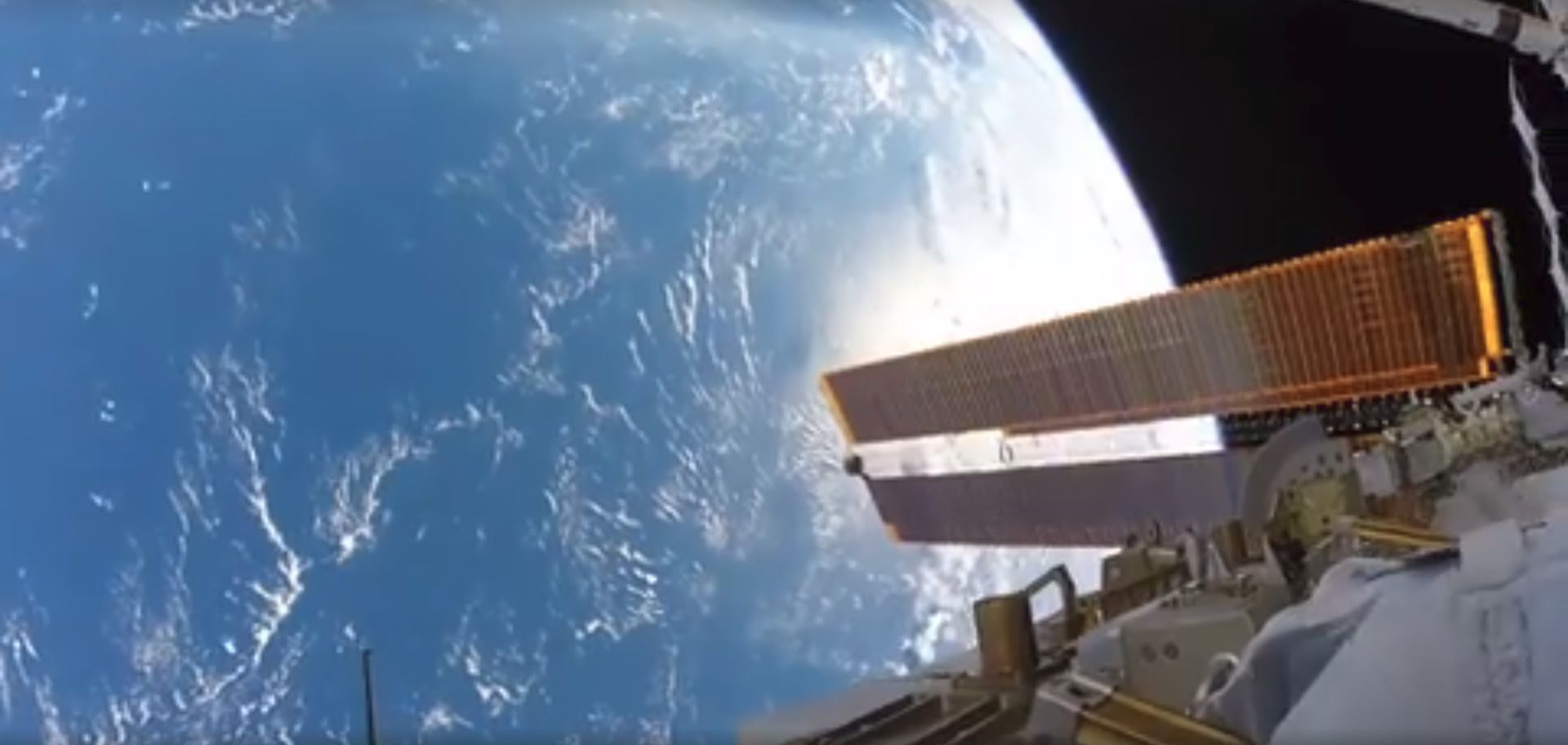 NASA astronaut Randolph "Komrade" Bresnik has shared incredible footage from a recent spacewalk on Twitter and Facebook. Taken using a GoPro camera and a robotic arm, the video offers a spectacular view of Earth from the International Space Station (ISS).
"Sometimes on a #spacewalk, you just have to take a moment to enjoy the beauty of our planet Earth," Bresnik posted alongside the video.
Bresnik, who is from Fort Knox, Kentucky, was selected as a NASA astronaut in 2004 following a military career. He has been on the ISS since July 2017 and is the commander of the current expedition. According to a NASA blog, Bresnik undertook a six-hour, 49-minute spacewalk with flight engineer Joe Acaba. The pair successfully installed a new high-definition camera system on a robotic arm of the ISS's starboard side.
Spacewalk footage is not always trustworthy. Last year, Unilad and Viral USA apparently tricked more than 50 million viewers into watching an ISS "live feed." In fact, the video was likely a spacewalk from 2013. At the time, Unilad told the BBC that it was trying to "test the capabilities of what the 'live broadcast' feature on Facebook could really do."
A more reliable live stream from the space station took place earlier this year. A six-hour video saw cosmonauts Fyodor Yurchikhin and Sergey Ryazanskiy launch nanosatellites and perform maintenance outside of the space station. Bresnik was also a member of this expedition team.
Luckily in this case, NASA's blog confirms the spacewalk took place just a few weeks ago, on October 20.
This is the fifth spacewalk for Bresnik, who also shared an image of Washington, D.C., from the space station today. According to NASA, astronauts have spent 53 days, six hours and 25 minutes walking outside of the ISS.
During his time on the ISS, Bresnik has become known as a prolific Earth photographer. Unfortunately, we don't have much longer to enjoy the astronaut's pictures. He is due to return to Earth next month.