Russian Cosmonauts Are Being 'Brainwashed': Ex-NASA Astronaut Scott Kelly
Former NASA astronaut Scott Kelly has said some of his Russian cosmonaut colleagues have been "brainwashed" into supporting the invasion of Ukraine.
Kelly, who commanded the International Space Station (ISS) multiple times during his NASA career, has been an outspoken critic of the Russian government and its widely-condemned invasion of Ukraine in February this year.
The former astronaut regularly takes to Twitter to blast Russian officials and spread information about Russia's actions in Ukraine to his 5.3 million followers—some of whom are Russian.
No stranger to Russian culture, Kelly has worked with cosmonauts for years and traveled to and from the ISS in Russian Soyuz spacecraft. He was also selected, alongside cosmonaut Mikhail Kornienko, to spend almost an entire year on the ISS between 2015 and 2016, after which he retired.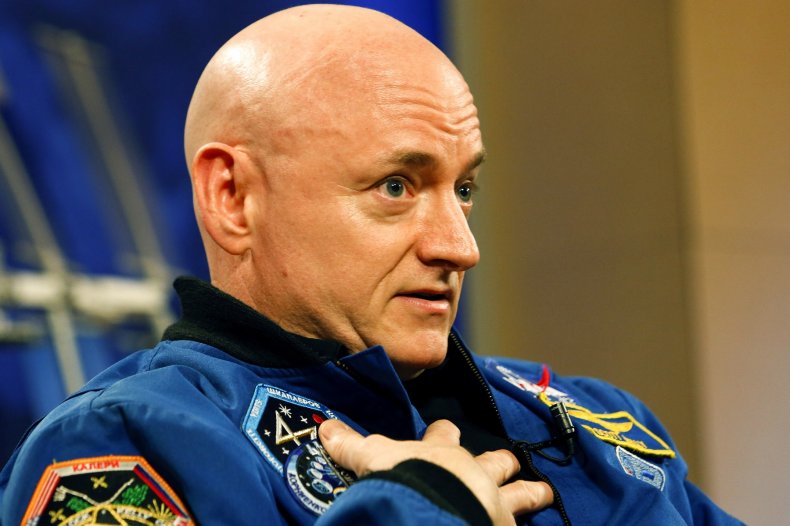 Kelly said he has been surprised by the number of Russian colleagues he spoke to who have expressed support for Putin's regime.
"I'm a patriotic American, as a former military officer and an astronaut, and I would expect the Russians to be patriotic," he told Newsweek. "What kind of surprises me is that, at least from an appearance perspective, most of them are really far down the rabbit hole, you know, believing that this was a necessary action to prevent Nazis and NATO from destroying Russia. And I know this because some of them have told me this.
"So that part surprised me. How easily some of them were misled and brainwashed, I guess you could say, and don't believe what is really happening. I mean, I've had discussions with them about the atrocities that are committed, and they believe it's all fake, that it's Ukrainians committing them and blaming them on the Russians, or it's just made up."
The power of Russia's propaganda machine has been well documented throughout its invasion of Ukraine. Under President Vladimir Putin's government, Russian media outlets have been presenting what has been described as a sanitized version of events unfolding there.
Underreporting of casualties has been one aspect of this misinformation, as has framing Ukrainian forces as Nazis or nationalists. All the while, outside media sources such as the BBC and CNN have been threatened and Russian police are overseeing the suppression of anti-war statements.
Kelly said: "The other thing I get fairly often is Tucker Carlson videos subtitled in Russian, [and the Russians are] saying, 'well, this is why we are justified in doing this. Your own guy Tucker Carlson or Tulsi Gabbard, they're the truth tellers in the United States, just look at what they're saying.'
"It's absolutely maddening that we would have American citizens that work in media or as former public servants that are just parroting Putin's talking points."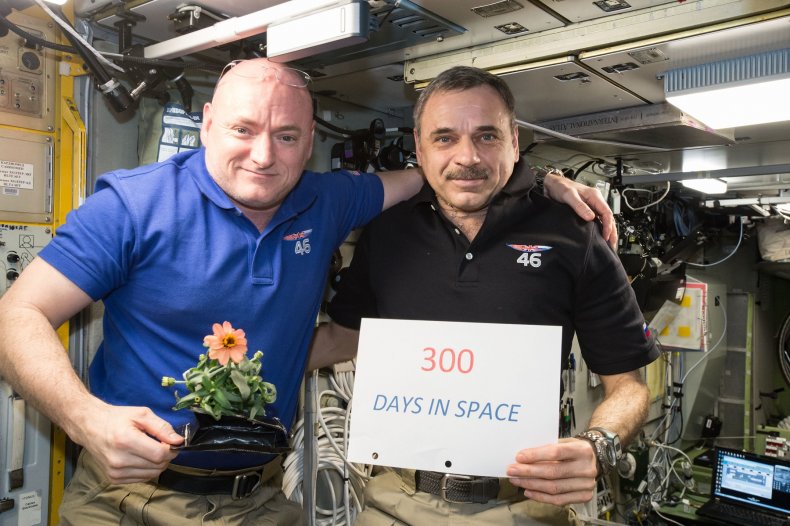 As powerful as Russia's propaganda machine may be, Kelly said that not all of his former colleagues have taken it on board—though he did not specify which ones.
"Some of the cosmonauts are like, 'this is all a f***ing travesty and ridiculous and I wish I could leave this country,'" he said. "So I don't think people need to put all Russians in the same basket, particularly outside of Russia.
"Recently, I went to the Russian Samovar restaurant in New York City just to support them, because they were getting some significant backlash. And the family that owns that restaurant are half Russians, half Ukrainians and they're all absolutely opposed to Putin and what he's doing.
"They left Russia for that very reason during the Soviet era because they weren't a free people. And for them to be discriminated against in this country or around the world is also wrong."
For Kelly, Russia's invasion is a personal issue. He has Ukrainian family members and Ukrainian friends—one of whom he helped to get their mother safely out of Kharkiv, which he described as a "serious operation". She is now safe in another country.
For many Ukrainian citizens still in the country, the threat of violence lingers on.
This article has been updated to include a new image of Scott Kelly and Mikhail Kornienko.