Watch Live: NASA Astronauts Spacewalk Outside the International Space Station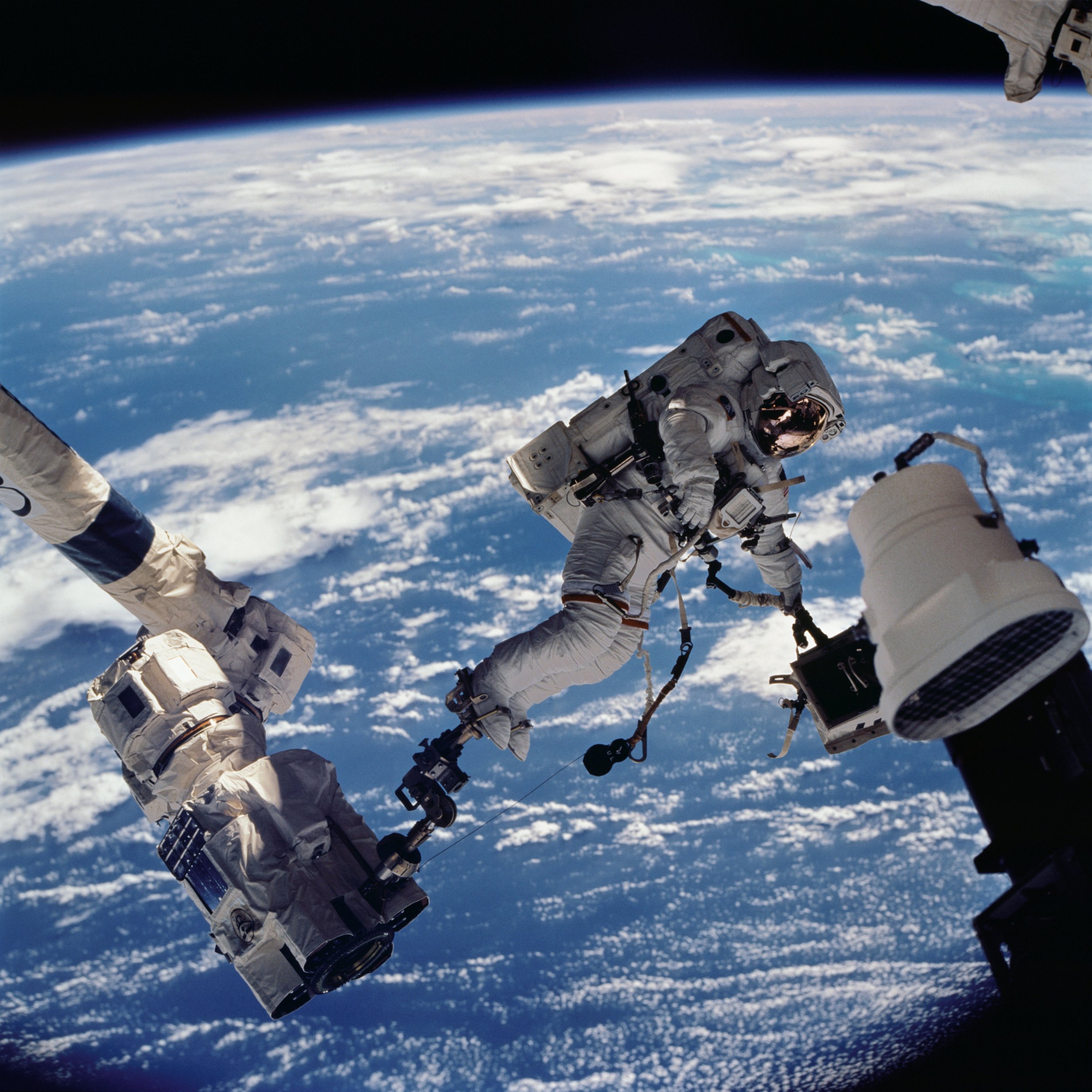 Two NASA astronauts have left the safety of the International Space Station for a necessary spacewalk. They are currently hanging off the side of the floating space laboratory as they fix its 50-foot robot arm.
Astronauts Mark Vande Hei and Scott Tingle kicked off the spacewalk early this morning—the first of 2018. Vande Hei is in a spacesuit with red stripes, while Tingle is wearing an unmarked suit, according to SpaceflightNow.
You can watch their spacewalk live in the NASA TV video below.
The now-finished U.S. government shutdown had prompted concerns that the spacewalk would not be aired live as is usual for NASA missions. According to the Washington Post, an on-air message on NASA TV read: "We regret the inconvenience."
Vande Hei replaced a hand on the robotic arm in a similar venture outside the space station last October. For Tingle, however, this was his first spacewalk. He was excited for the expedition, according to a NASA statement issued Friday. He said: "This is going to be a lifetime memory for sure, and I'm looking forward to getting out there and fixing up the systems."
Vande Hei's fourth spacewalk will take place on Monday. He will join Japanese astronaut Norishige Kanai to perform further maintenance tasks. Kanai accidentally fooled the world into thinking he had grown three-and-a-half inches during his short time in space just two weeks ago. It is normal for astronauts to grow in space because they experience microgravity. His reported growth, however, was extreme.
New measurements soon showed it was all a simple mistake, and Kanai apologized for spreading "fake news."
Today's expedition marks the 206th time astronauts have walked in space to work on the International Space Station. U.S. astronauts Jerry Ross and James Newman performed the first ISS space walk in 1998.
Fellow space station astronaut Joe Acaba promised Vande Hei and Tingle a warm welcome back on board. He told them over the radio, "Make us proud out there, we'll have hot chow when you get back."