NASA Creates Virtual Reality Lab That Allows Students To Explore Lava Tubes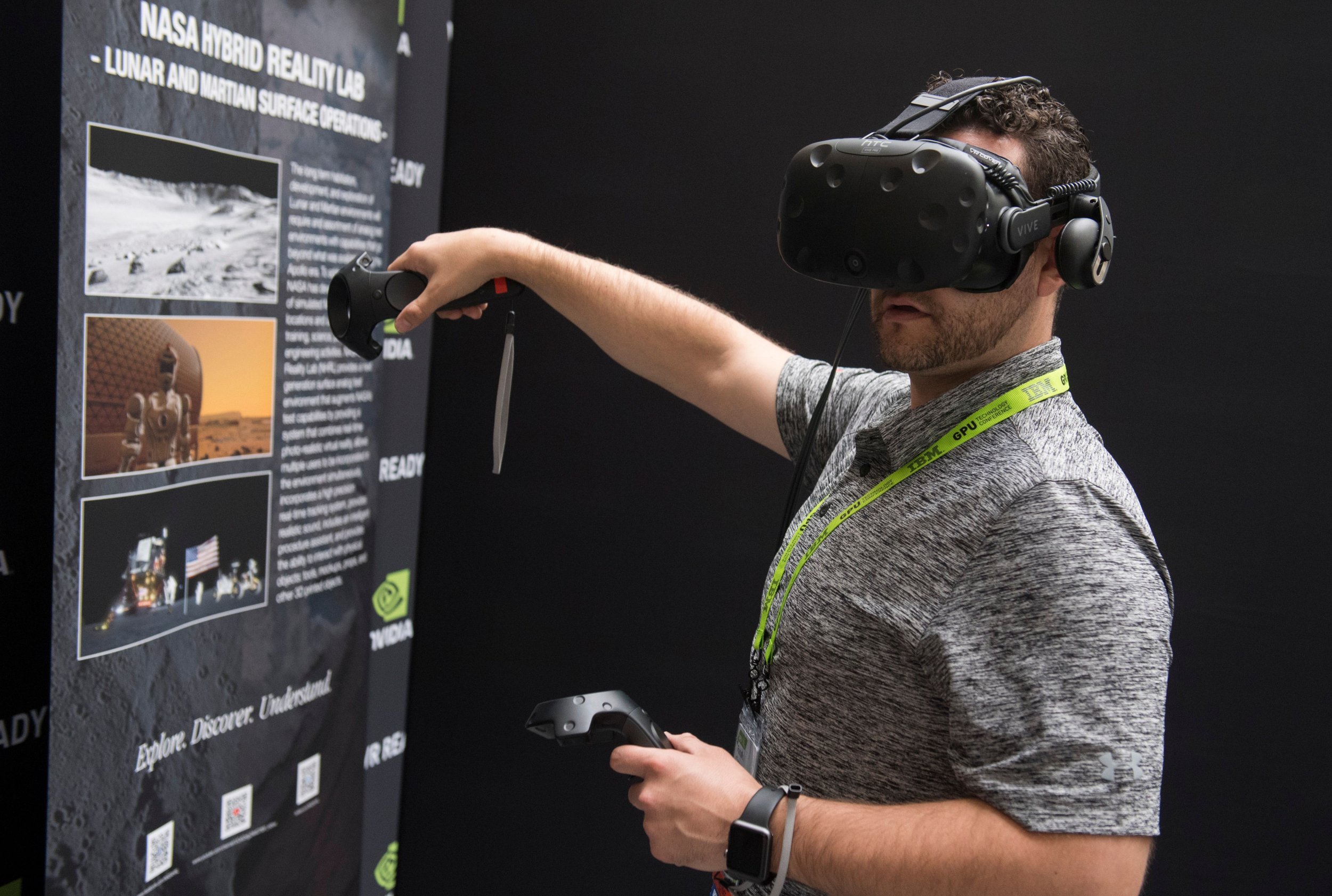 With the help of students, NASA is exploring how virtual reality technology can help advance space exploration research. Thanks to the new development of virtual reality suites, scientists and students alike can explore the universe while at Goddard Spaceflight Center in Maryland, NPR reports.
The VR technology allows individuals to explore rock formations, identify damaged satellites, and many other features, all while saving both time and money.
"You know, it's cheaper to have people go to a lava tube in VR than to actually fly them out there for two weeks," Thomas Grubb, a NASA engineer, told WHYY.
Grubb—who also manages the pilot VR programs—called on high school and college students to help him study VR programming. The new technology came easy to students like Stewy Slocum, a college freshman, but others didn't catch on quite as quickly.
"There were definitely some older people who tried [the virtual reality system] and struggled at first, because they're not used to having all ten fingers working at once," Brent Garry, a NASA volcanologist told WHYY. "They're like 'Am I going to fall? Am I going to trip on something?"
The space agency aims to encourage more staff to explore the virtual reality space.
"Throughout the center, there's a big push right now from engineers and scientists to actually use virtual reality to enhance their work—whether it be to make it faster, or to make certain things easier to do," Bryan Stephenson, a NASA senior web developer and virtual reality specialist, said on a podcast.
In the near future, NASA—an early adopter of VR—plans to allow those who have virtual reality technology to be able to experience Goddard from the comfort of their own homes.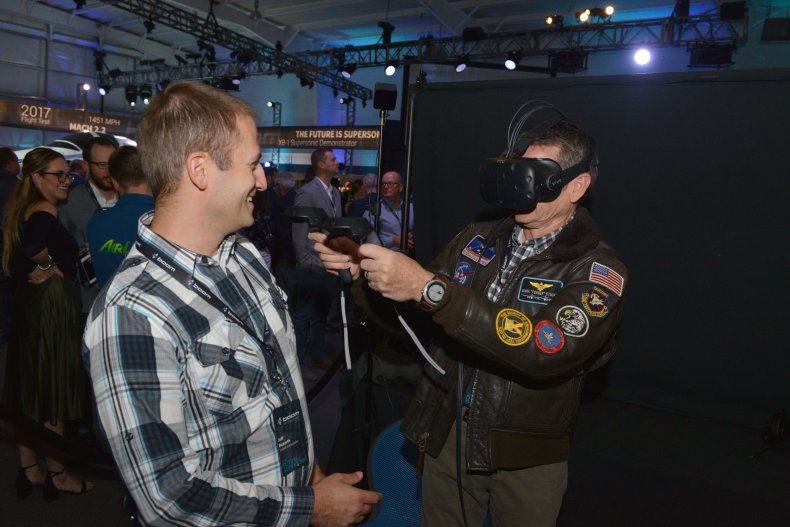 "People think 'This is too cool and too much fun. How can this be work?'," Grubb said. "We're trying to show scientists that, 'Hey, this technology has a lot to offer.'"
Earlier in the month, a new VR camera was sent to the International Space Station. Footage captured from the camera will appear in an upcoming series on National Geographic. While the majority of us will not be going to space anytime soon, the camera will allow us to get a sense of what it's like.
The VR "will not only give you a sense of what life is like up on the space station, but through the stories that the astronauts who are on our show tell, will really give you a lens on what is amazing about our planet as seen through their eyes from space," said Matt Zymet, National Geographic's executive director for advanced formats, according to Space.com.