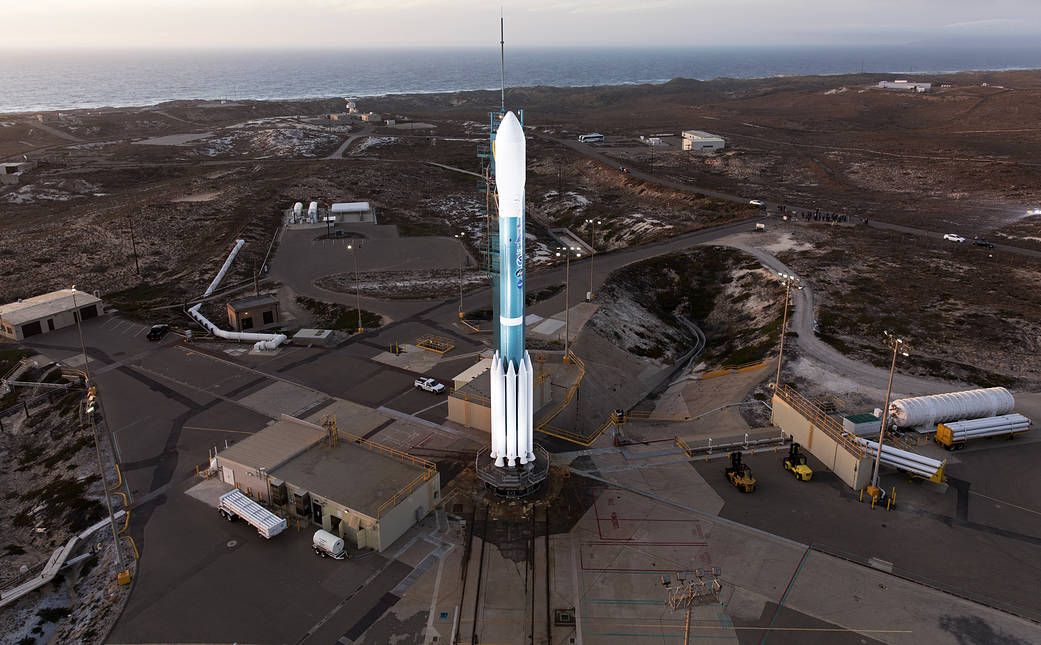 NASA cancelled this morning's launch of the Delta 2 rocket that was meant to propel the satellite JPSS-1 into space.
Liftoff for the $1.6 billion dollar mission of the Joint Polar Satellite System Program was scheduled for early Tuesday morning at the Vandenberg Air Force Base in California. The delay was due to the detection of boats within the safety zone of the launch at the last minute, as well as a "bad reading" on one of the rockets to which the satellite was attached with "insufficient time to fully coordinate a resolution" according to Space.com and NASA.
"Just at the time we were expected to come out of hold at T-4 minutes, there were a couple of positions that reported that they were no-go, and with the very short launch window that we have this morning, there was not enough time to completely work the issues and clear them," Mike Curie, a NASA spokesperson, said during live commentary of the launch.
The satellite, a collaboration between NASA and NOAA (National Oceanic and Atmospheric Administration) is meant to relay information back to earth with weather forecasts.
According to Space.com, JPSS-1 is intended to build off the work of other NOAA satellites. It has the ability to convey more data back to earth than its predecessors and has instruments that are far more sensitive.
Once it does get up into space, JPSS-1 will be able to tell researchers quite a lot. Along with monitoring changes in the Earth's ozone, it will give researchers on Earth an aerial view of wildfires and other natural disasters. It will also allow researchers to anticipate other extreme weather events like hurricanes. As Mitch Goldberg, the chief program scientist for JPSS at NASA told Space.com, meteorological catastrophes like hurricanes tend to originate far away from the places they affect. JPSS-1 will allow researchers to monitor changes in the atmosphere in Africa that could cause a hurricane off the coast of Florida, for example.
That is, once it gets into space.
The delayed launch will take place early tomorrow morning at 4:47 A.M.. EST. You can watch a live stream of it here.