NASA Just Found This Muppet Character on Mars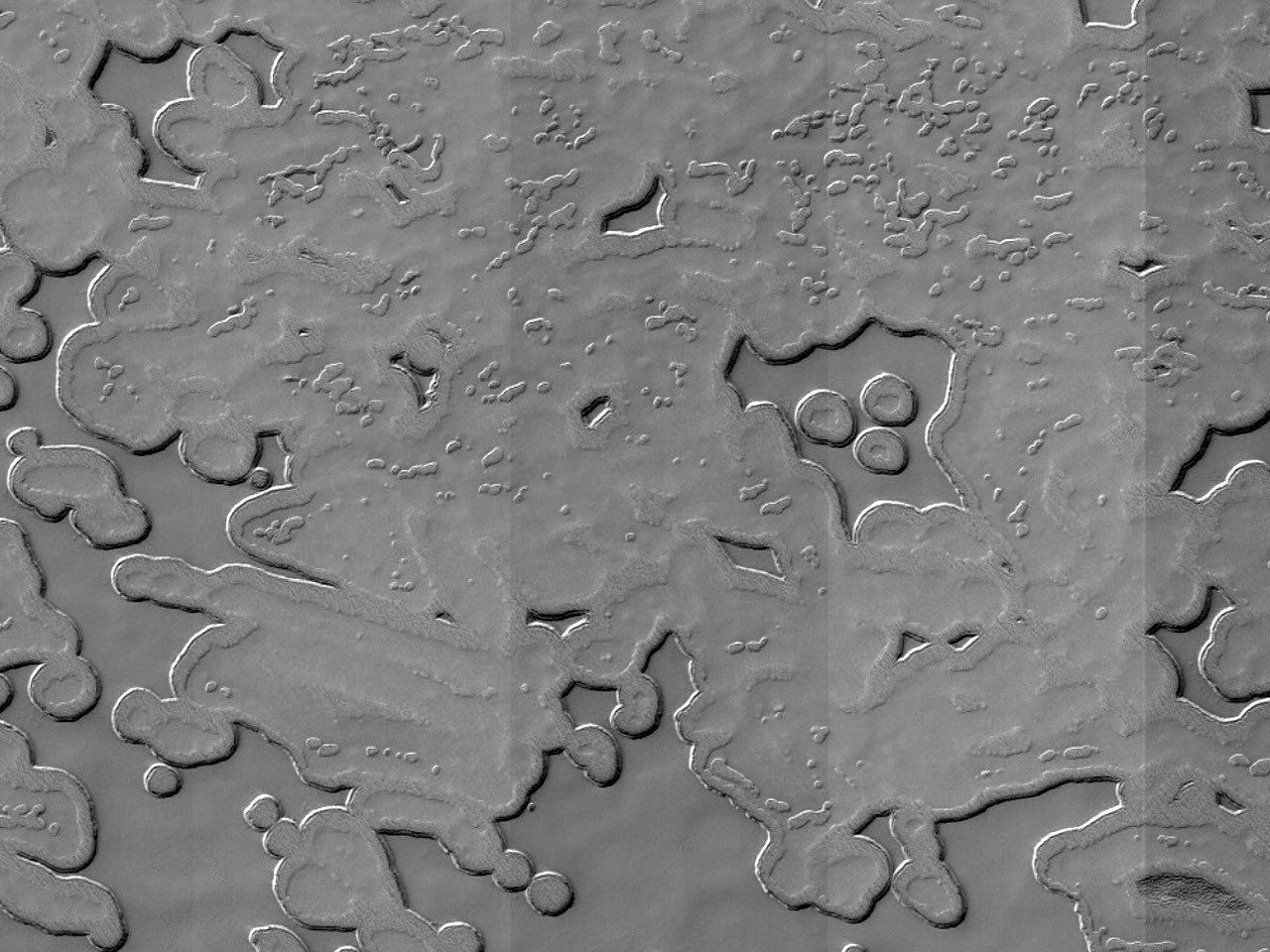 Recent pictures of Mars revealed a familiar face hidden in the rocks, despite the dust storm that's been covering much of the planet.
On Monday, NASA released new pictures of the Red Planet's surface. In the pictures, the Muppet character Beaker's eyes seem to be looking back at us from the planet in the form of two big eyes and a large, circular nose.
A dust storm covered Mars in the last couple months, but the NASA team was still able to capture these new, clear pictures using the Mars Reconnaissance Orbiter. This spacecraft explores Mars by orbiting the planet. The orbiter launched to Mars from Cape Canaveral in 2005 with the goal to find evidence that water was on the planet long enough at some point to provide an environment suitable for life.
The orbiter used an advanced piece of technology called the High Resolution Imaging Science Experiment (HiRISE). The technology has been observing Mars aboard NASA's Orbiter since it reached the planet in 2006. While scientists don't know what exactly the formation is, they do know that it's part of the terrain near Mars' South Pole, which isn't covered by the dust-storm.
NASA called the appearance of Beaker's face "pareidolia." Pareidolia is the likeness of a celebrity on a piece of toast or the shocked face in a power outlet. Beaker is an appropriate character to spot on the planet, as his role with the Muppets is as the "Meep"-squeaking assistant to Dr. Bunsen Honeydew. Beaker always seemed to arrive at an ill-fated end as he and Dr. Bunsen Honeydew conducted their many outrageous experiments, as he caught fire, got attacked by giant germs or gorillas or was electroshocked.
While the Mars Reconnaissance Orbiter hasn't been able to find actual life yet, this fun discovery is just the latest in many instances of pareidolia on the planet. People have also spotted a crater that looks like Pac-Man and some rocks that show Star Wars' Jabba the Hut peeking out.
This fun news is a welcome relief after the stressful calls out to Opportunity, the Mars rover that's been silent for more than two months. The dust storm on the planet interrupted NASA's communication with the machine, as it uses solar power to send messages back to Earth. The scientists have been attempting to reach the rover, but it seems it still hasn't collected enough energy to wake back up and phone home yet.