NASA Names Building for 'Hidden Figures' Engineer Mary W. Jackson
NASA's Washington D.C. headquarters, located a few blocks south of the National Mall at Two Independence Square, will be named after Mary W. Jackson, the National Aeronautics and Space Administration announced Wednesday.
"Mary W. Jackson was part of a group of very important women who helped NASA succeed in getting American astronauts into space. Mary never accepted the status quo, she helped break barriers and open opportunities for African Americans and women in the field of engineering and technology," NASA Administrator Jim Bridenstine said in the announcement. "NASA facilities across the country are named after people who dedicated their lives to push the frontiers of the aerospace industry. The nation is beginning to awaken to the greater need to honor the full diversity of people who helped pioneer our great nation."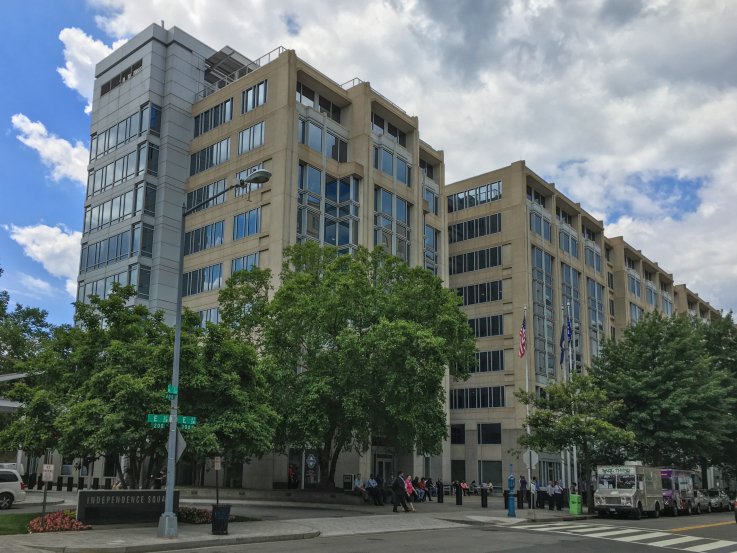 The newly named Mary W. Jackson NASA Headquarters building in Washington, D.C..
NASA
Jackson was NASA's first Black woman engineer, who began working for the space agency in 1951, when it was still called the National Advisory Committee for Aeronautics. Jackson started as a "computer" in the segregated West Area Computing Unit at the Langley Research Center in Hampton, Virginia. Primarily women, computers used mechanical calculators, slide rules and other instruments to analyze or reduce complex data sets for use by engineers. They were treated similarly to clerical workers, and their calculations went uncredited in reports.
"Women were thought to be more detail-oriented, their smaller hands better suited for repetitive tasks on the Friden manual adding machines. A 'girl' could be paid significantly less than a man for doing the same job. And male engineers, once freed from laborious math work, could focus on more 'serious' conceptual and analytical projects," wrote Margot Lee Shetterly, author of the book Hidden Figures: The American Dream and the Untold Story of the Black Women Mathematicians Who Helped Win the Space Race, which delves into the previously unrecognized mathematical, engineering and supervisory work performed by Black women for the early space program.
After working as a computer for two years, according to NASA's website, Jackson began assisting engineer Kazimierz Czarnecki in the Supersonic Pressure Tunnel used to test aerodynamic models. From there, she pursued graduate-level math and physics courses taught by the University of Virginia as part of an engineer training program, which required special permission from the city of Hampton, since classes were held in the segregated high school. In 1958, she became NASA's first Black woman engineer and co-authored a report on nose cones at supersonic speeds.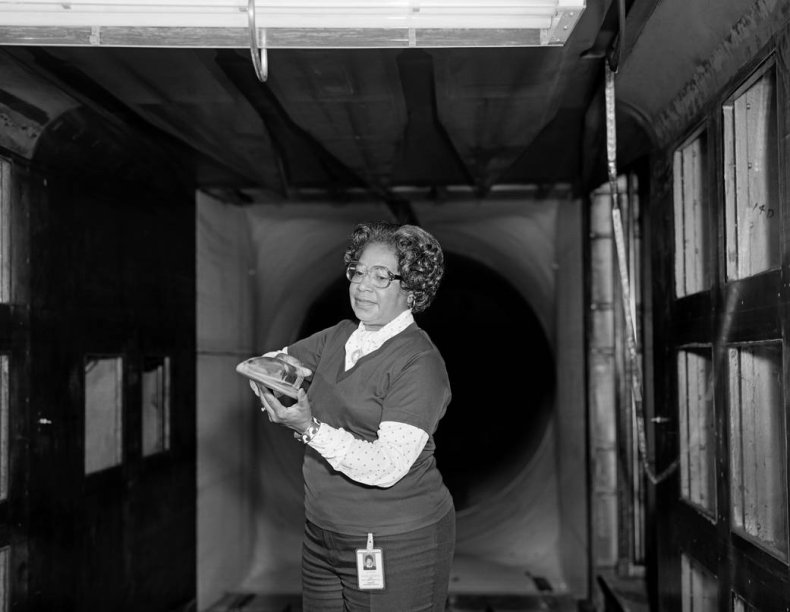 Jackson authored or co-authored more than a dozen research reports before accepting a 1979 demotion to leave engineering—where she had been refused management-level positions—and became Langley's Federal Women's Program Manager, hiring and mentoring a new generation of women mathematicians, engineers and scientists before her retirement in 1985.
The 2016 release of Hidden Figures and a movie adaptation of the same name brought renewed attention to the contributions made by Jackson and other Black women, including Katherine Johnson—who calculated spaceflight trajectories for the Mercury and Apollo space missions—and Dorothy Vaughan, who became supervisor of the West Area Computers (another NASA first).
In the Hidden Figures movie, Jackson was played by Janelle Monáe, Vaughan by Octavia Spencer and Johnson by Taraji P. Henson.
"We are honored that NASA Continues to celebrate the legacy of our mother and grandmother Mary. W. Jackson," Carolyn Lewis, Jackson's daughter, said in the announcement. "She was a scientist, humanitarian, wife, mother and trailblazer who paved the way for thousands of others to succeed, not only at NASA, but throughout this nation."