NASA Intern Loses Gig After Profanity-laden Twitter Spat With Space Council's Homer Hickam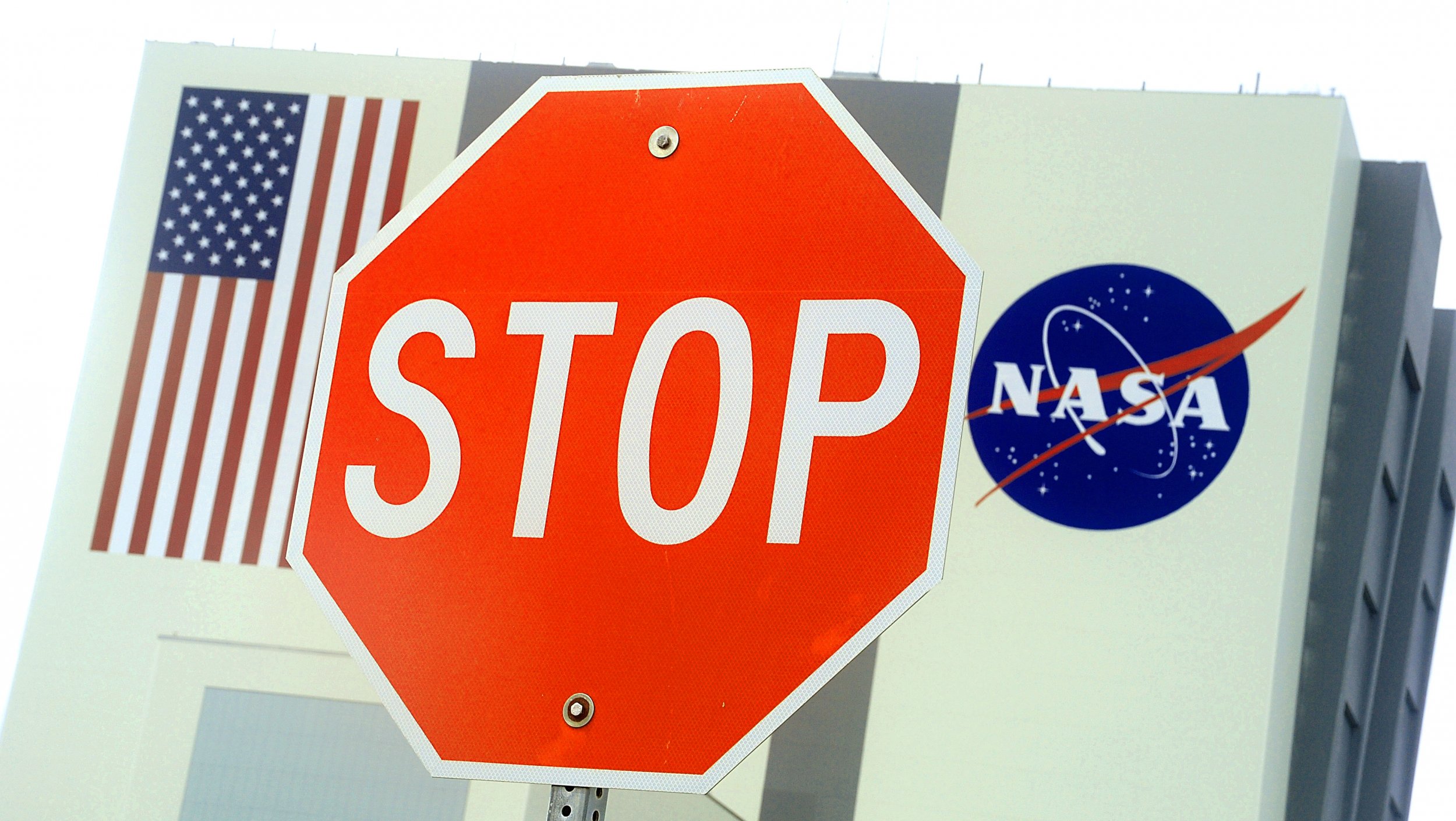 A would-be NASA intern's dream of launching a career with the agency quickly came crashing down after she lost her internship following a Twitter battle with a member of the National Space Council.
Excited to share her news with the Twitterverse, the user identified as Naomi H. wrote: "EVERYONE SHUT THE F*** UP. I GOT ACCEPTED FOR A NASA INTERNSHIP," images of the exchange show.
Her tweet promptly received a response from former NASA engineer and NSC member Homer Hickam, who wrote: "Language."
Rather than heeding his advice, Naomi, who did not appear to recognize who he was, replied: "Suck my dick and balls, I'm working for NASA."
"And I am on the National Space Council that oversees NASA," replied Hickam, who wrote a memoir reflecting on his career, titled Rocket Boys.
As it turns out, Hickam was telling the truth—and not long after the exchange, Naomi received word from NASA that her highly-coveted internship offer was being revoked, according to Hickam himself.
While many have drawn the conclusion that Hickam got the would-be NASA intern fired, the former NASA engineer quickly shot down the claim.
In a blog posted published on Tuesday, Hickam confirmed that the Twitter row took place, but said he had nothing to do with Naomi's internship being revoked—and even claimed he was "doing all I can" to secure her an opportunity in the aerospace industry "that will be better than [the one] she lost."
"Recently, it was called to my attention on Twitter that someone was being hired by NASA and that they were using the F-word in a tweet about it," Hickam wrote in the blog post.
"I'm a Vietnam vet and not at all offended by the F-word," he said. "However, when I saw NASA and the word used together, it occurred to me that this young person might get in trouble if NASA saw it so I tweeted to her one word: 'Language' and intended to leave it at that."
Hickam said that a barrage of abuse from Naomi's "friends" followed, prompting him to delete his comments and block "all concerned." He later learned that Naomi had "lost her offer for an internship with NASA."
"This, I had nothing to do with, nor could I since I do not hire and fire at the agency or have any say on employment whatsoever," Hickam wrote.
He explained that it was due to the #NASA hashtag that Naomi's "friends used that called the agency's attention to it" long after his own comments had been deleted.
Hickam said Naomi reached out to him with an "unnecessary apology, which I heartily accepted and returned with my own."
"After talking to her and looking at her resume, I am certain she deserves a position in the aerospace industry and I'm doing all I can to secure her one that will be better than she lost," he said.
If Hickam is successful in his search, this story could have a happy ending for Naomi after all.
In the meantime, it seems she has taken away at least one lesson from the incident, setting her Twitter account to private so future messages won't be seen by potential employers.
NASA has not responded to a request for comment from Newsweek.