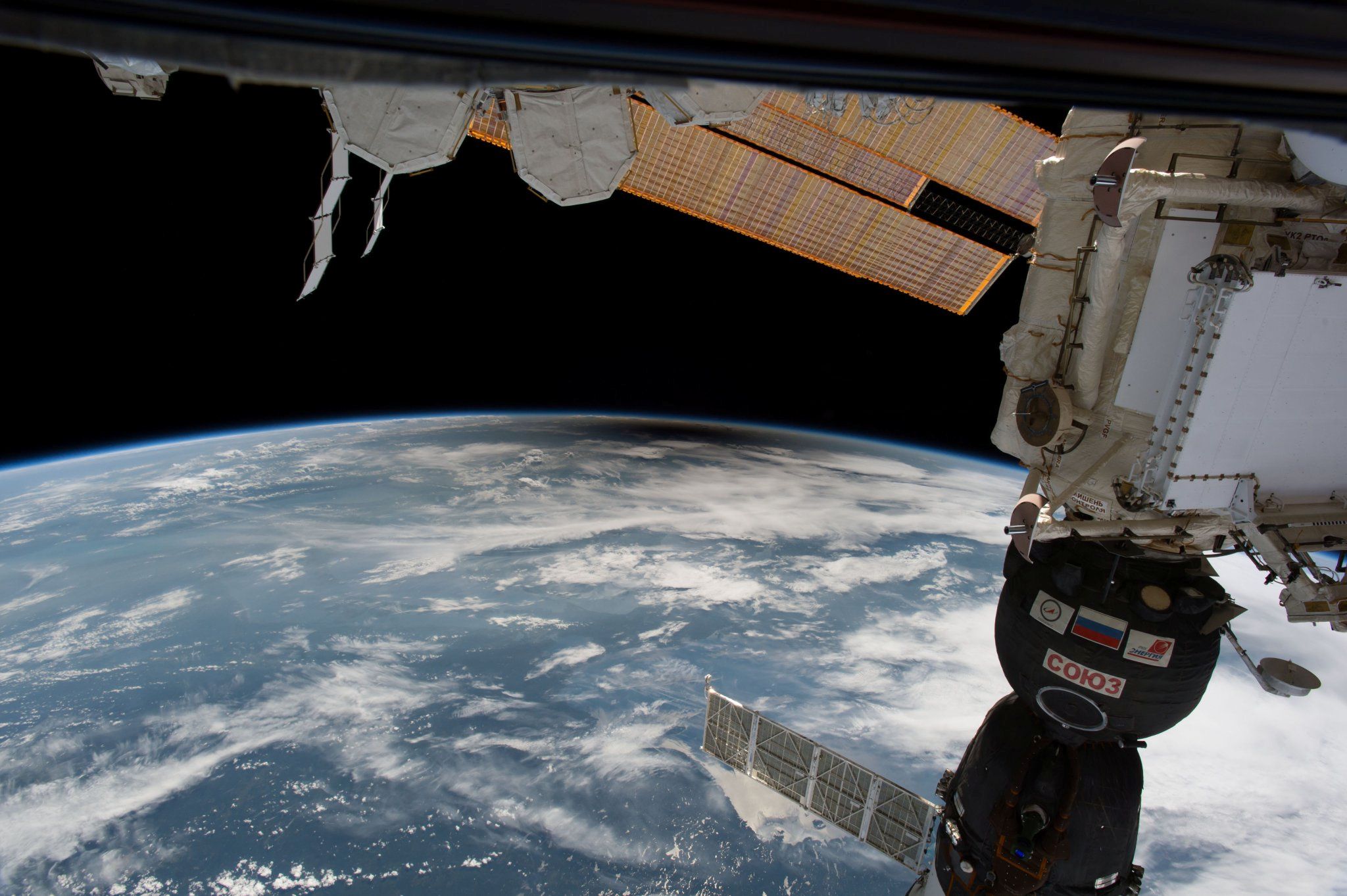 Three new crew members have arrived safely at the International Space Station (ISS) after a six-hour flight from Kazakhstan.
"NASA astronauts Mark Vande Hei, Joe Acaba and Alexander Misurkin of Roscosmos arrived at the International Space Station at 10:55 p.m. EDT Tuesday, Sept. 12," a statement from NASA, one of the agencies which operates the station, said.
The three men flew in the Soyuz MS-06 spacecraft from the central Asian country's Baikonur Cosmodrome, and docked at the space station after orbiting Earth four times.
The new arrivals bring the total crew on the station to six. NASA says the astronauts will spend four months conducting investigations in the fields of biology, Earth science, human research, physical sciences and technology development.
NASA says that notable upcoming experiments will include: "demonstrating the benefits of manufacturing fiber optic filaments in a microgravity environment," "a new study looking to slow or reverse muscle atrophy in astronauts during spaceflight," and "exploring the ability of a synthetic bone material that adheres bone to metal within minutes to accelerate bone repair."
The ISS is now 16 years old and operated by an international partnership of space agencies, the United States, Russia, Europe, Japan, and Canada.
More than 200 people from 18 countries have visited the ISS, according to NASA, and it has hosted more than 2,100 research investigations from researchers in more than 95 countries.
The existing crew members on the ship are Expedition 53 Commander Randy Bresnik of NASA and Flight Engineers Sergey Ryazanskiy of Roscosmos and Paolo Nespoli of ESA, the European Space Agency. The three are scheduled to return to earth in December, while the new crew members will be onboard until February 2018.