NASA Might Be Selling the International Space Station to Private Companies
New NASA administrator Jim Bridenstine is talking to a number of private companies about taking over the management of the International Space Station (ISS), according to reports.
Bridenstine told The Washington Post he was in discussion with several "large corporations" that were interested in becoming involved with the ISS through a consortium.
"We're in a position now where there are people out there that can do commercial management of the International Space Station," the former Oklahoma congressman, who was sworn in as head of the space agency in April, told The Post. He did not name the companies involved in the talks.
Earlier this year, it was announced in the 2019 NASA budget that direct funding for the space station would end by 2025, opening up the door for more private investment.
However, these moves have been fiercely opposed by many scientists, astronauts and lawmakers, with one of the most vocal critics being Texas Republican Senator Ted Cruz.
"As a fiscal conservative, you know one of the dumbest things you can to is cancel programs after billions in investment when there is still serious usable life ahead," Cruz told The Post earlier this year.
Critics of the ISS say it is too expensive to keep running continuously—requiring between $3 and $4 billion in funding a year—especially if NASA wants to pursue its future deep-space exploration plans.
This change of direction was highlighted in the 2019 budget which refocuses existing NASA activities towards space exploration, "by redirecting funding to innovative new programs and providing additional funding to support new public-private initiatives."
But there are a number of issues which could complicate the plans to involve private companies in the running of the station.
Firstly, the U.S. is not the only nation with a stake in the ISS. The space station is run by an international collaboration involving Russia, Canada, Japan and the 22 nations of the European Space Agency.
These countries cover around 23% of the cost of running the lab, while Russia is the only partner currently capable of providing transportation to and from the station (the U.S. has to pay more than $70 million per trip for its astronauts to hitch a ride on a Russian Soyuz rocket).
In May, NASA's inspector general Paul Martin, told the Senate that, in his view, there wasn't a sufficient case for handing over operations to the private sector, and that it wouldn't save the agency as much money as expected, partly because the government would have to pay for transporting astronauts and cargo to the station.
"NASA's current plan to privatize the ISS remains a controversial and highly debatable proposition, particularly with regard to the feasibility of fostering increased commercial activity in low Earth orbit," Martin said in a statement.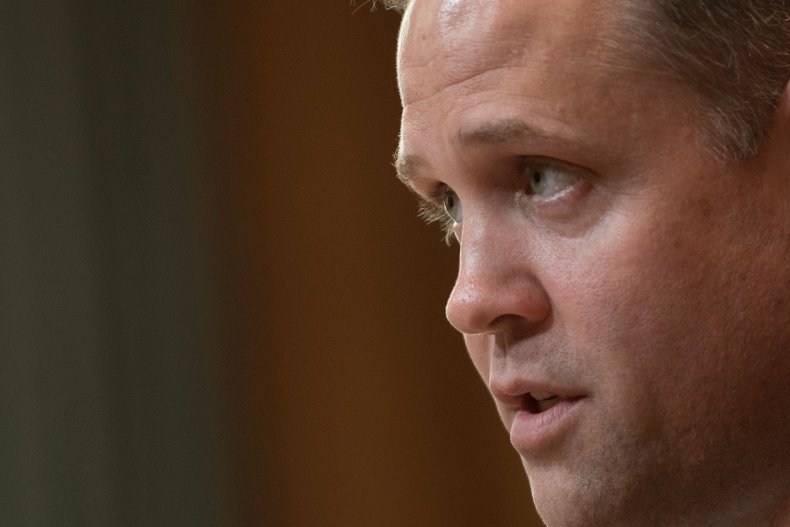 "Specifically, it is questionable whether a sufficient business case exists under which private companies can create a self-sustaining and profit-making business independent of significant Government funding," he added. "In particular, it is unlikely that a private entity or entities would assume the Station's annual operating costs."
Mark Mulqueen, space station program manager at Boeing—who helped build the ISS and provide ongoing technical support—is also critical of Bridenstine's talks with private companies.
"Handing over a rare national asset to commercial enterprises before the private sector is ready to support it could have disastrous consequences for American leadership in space and for the chances of building space-focused private enterprise," he said earlier this year.
In the recent Post interview, Bridenstine reiterated that going to the Moon was one of NASA's top priorities and that the private sector would likely play a key role in achieving this goal.
"We need commercial to step up in ways that we haven't seen before," Bridenstine told NASA employees at a town hall in May.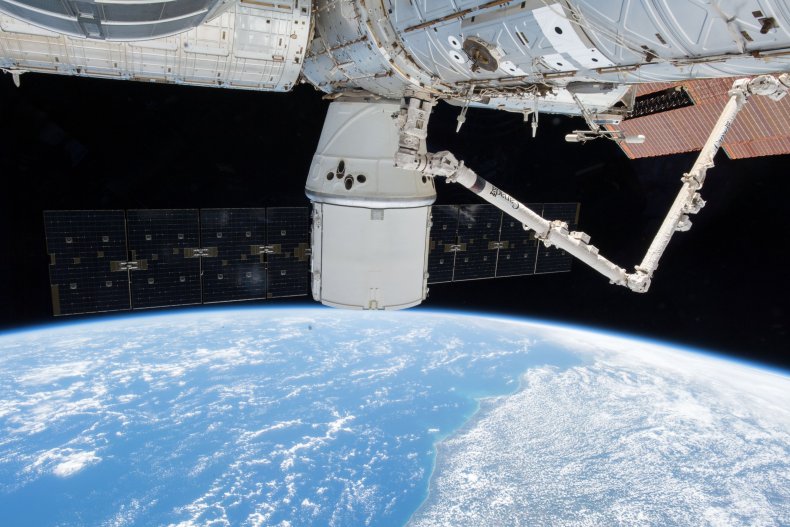 In fact, as part of its efforts to return humans to the Moon, NASA has already asked the commercial space industry to help it land scientific payloads there.
Missions to the Moon will form part of NASA's bid to travel further into space, a new focus that was outlined in the Space Policy Directive-1—signed by President Donald Trump in December 2017.
The policy states: "The NASA Administrator shall, 'Lead an innovative and sustainable program of exploration with commercial and international partners to enable human expansion across the solar system and to bring back to Earth new knowledge and opportunities. Beginning with missions beyond low-Earth orbit, the United States will lead the return of humans to the Moon for long-term exploration and utilization, followed by human missions to Mars and other destinations.'"
This Exploration Campaign, as NASA refers to it, involves a number of programs that will build toward manned missions in the latter half of next decade. These range from the development of a lunar-orbit space station that will be used as a staging post for moon and deep-space exploration (the Lunar Orbital Platform-Gateway) to robotic missions, such as the recently launched Mars InSight lander and the upcoming Mars 2020 rover—which is designed to search for signs of life.
Two important pieces of technology will play a crucial role in these plans: NASA's powerful new rocket, known as the Space Launch System (SLS), which is still under construction, and its next generation Orion deep space capsule. The first components of the Lunar Gateway could launch as early as 2022 aboard the SLS.