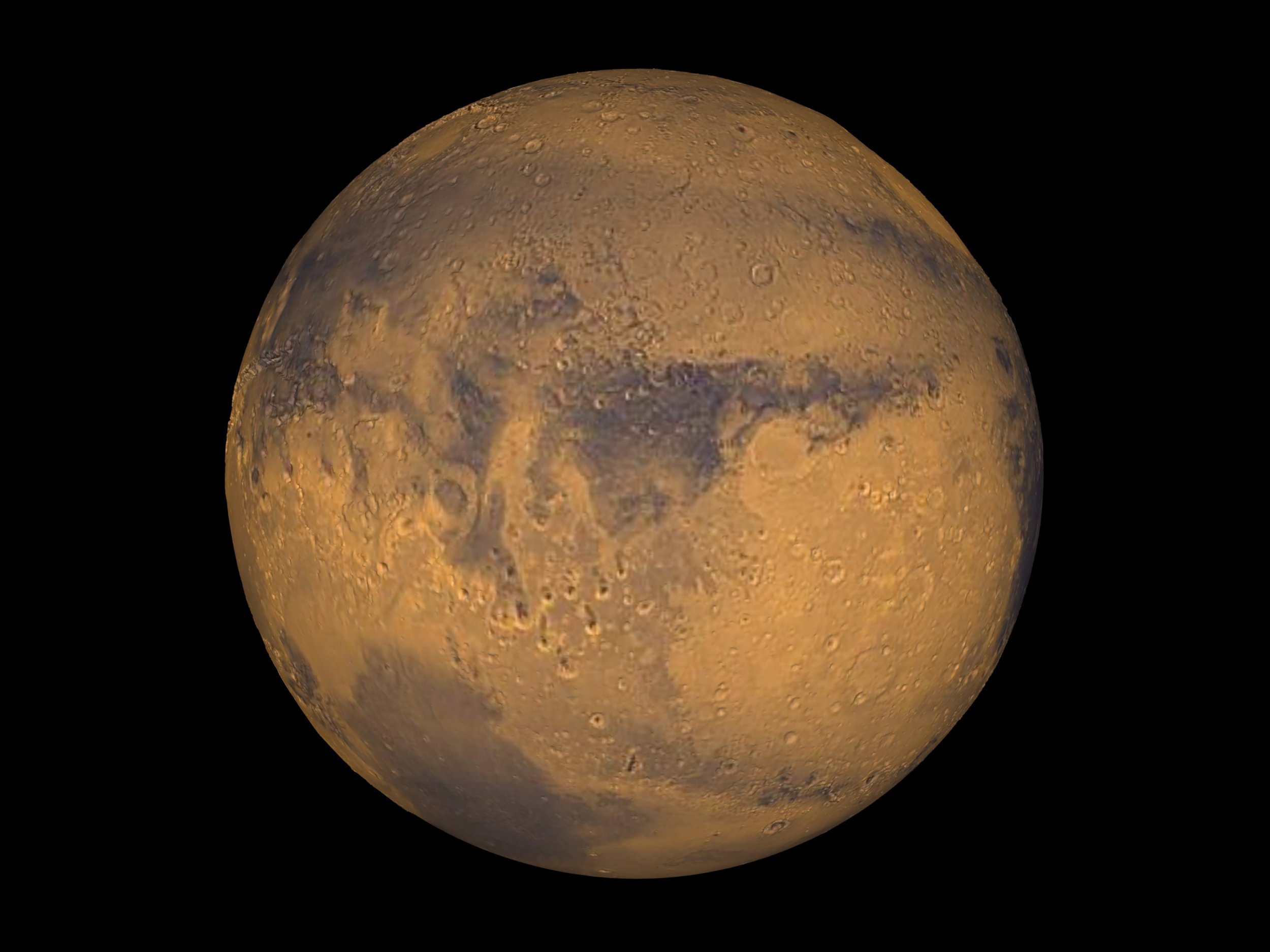 Six people have emerged from a yearlong, NASA-funded simulation of a mission to Mars.
The team was held in a dome in near isolation in the U.S. state of Hawaii.
Despite living in cramped quarters, without fresh air or food, the six test subjects said they were confident that a real expedition to Mars would be a success, The Guardian reported.
Cyprien Verseux, a French astrobiologist and one of the crew members told journalists: "[I think] that a mission to Mars in the close future is realistic. I think the technological and psychological obstacles can be overcome."
Scientists believe that a trip to Mars could last between one and three years, the BBC reported. On June 3, 2010, Russia started its own simulation, keeping a team of people in isolation for 520 days.
Carmel Johnston, the commander of the Hawaii mission, which was run by the University of Hawaii, said she struggled most with the absence of privacy. "It is kind of like having roommates that just are always there and you can never escape them," she said.
The six crew members, who included the Frenchman Verseux, a German physicist and four Americans, had to live with scant resources and work to avoid conflict.
When they left the dome, which was on the Mauna Loa volcano, they had to dress in spacesuits. Mauna Loa's soil-type is considered to be similar to the surface of Mars.
This was the longest simulation carried out in the dome, which measures 36 feet across and 20 feet high. Previous studies there have lasted between four to eight months.
The conclusion of the yearlong mission puts NASA a stage closer to achieving its plan of sending humans to Mars in the 2030s.