NASA Administrator Nominee Bridenstine Won't Acknowledge the Scientific Consensus on Climate Change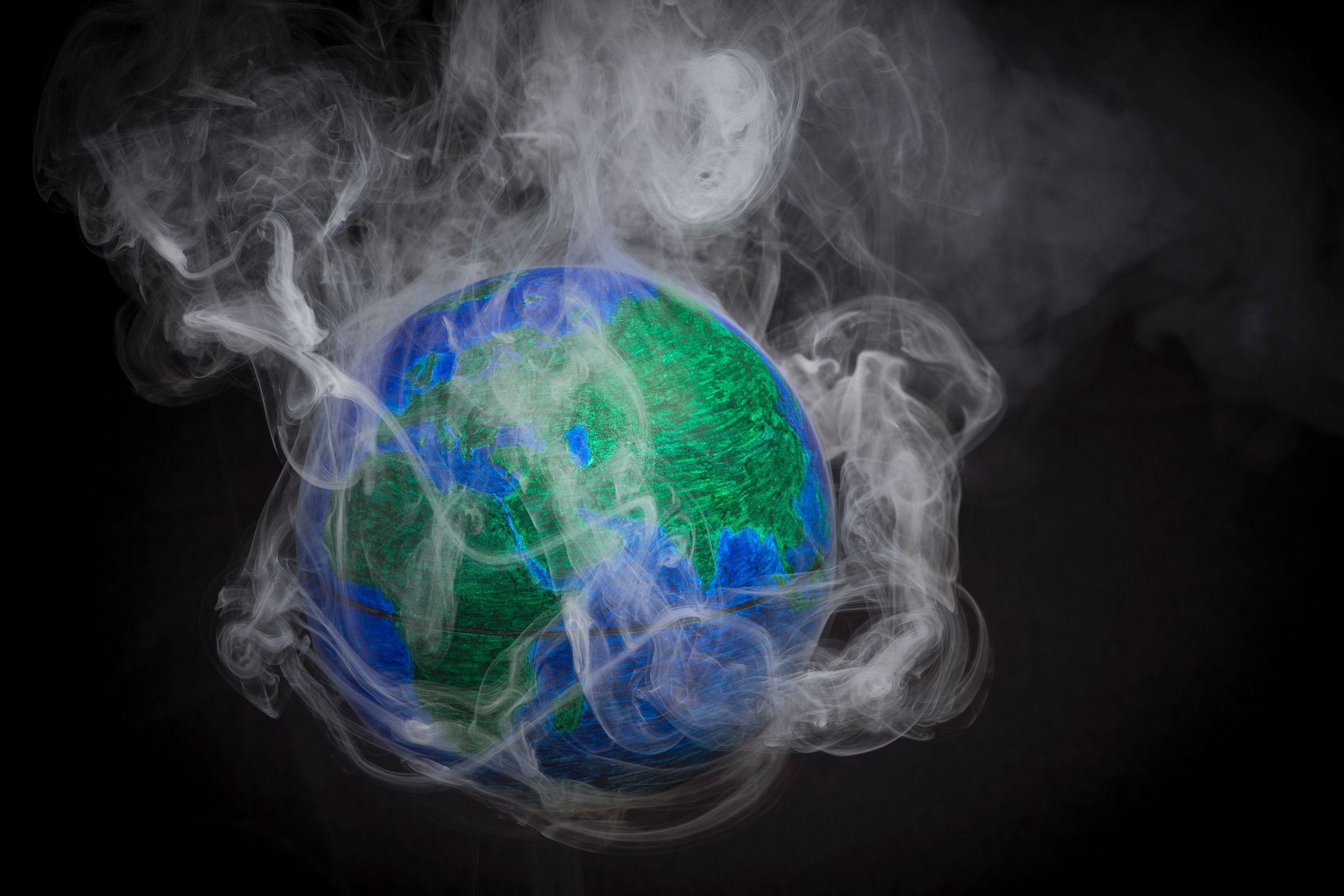 The Senate Committee on Commerce, Science and Transportation today held its confirmation hearing for Representative Jim Bridenstine, whom President Trump nominated as NASA administrator two months ago. During the hearing, as suspected, committee members took the opportunity to press the nominee on his beliefs about climate change. Bridenstine's response underscores the growing tension between the current administration and climate scientists.
Although NASA is most commonly associated with the spaceflight program, the agency's Earth science program is a huge portion of its work. This program plays a crucial role developing, launching and maintaining the satellites climate scientists rely on to understand what's happening in the atmosphere and on the ground. So if Bridenstine is confirmed, what he thinks of climate change matters.
But his answers during the questioning proved somewhat slippery. "I believe carbon dioxide is a greenhouse gas, I believe that humans have contributed to carbon dioxide in the atmosphere," Bridenstine said in response to questions from Senator Brian Schatz of Hawaii. He also said he wasn't sure the extent to which humans were responsible. "But I do know that humans have contributed to global warming." He did concede that climate change is causing real, problematic impacts on the ground.
As Schatz pointed out during the conversation, this response has become common among conservatives who don't want to be called out for questioning the idea of human-caused climate change but who also don't want to be held responsible for doing anything about it. Scott Pruitt, who now leads the Environmental Protection Agency and has been rolling back its efforts to regulate carbon dioxide emissions, and Rick Perry, now head of the Department of Energy both took the same approach during their confirmation hearings earlier this year.
"I think right now we're just scratching the surface as to the entire system of the Earth," Bridenstine said. He added that as administrator, he would want to make sure NASA produced the best science possible, including when it comes to climate change. He also said that other factors may have more of an impact than greenhouse gas emissions during some years, like suncycles. When pressed by Senator Tom Udall, Bridenstine did say that he would commit to ensuring that NASA science, including that touching on climate change, would be protected from political interference.
Climate scientists are united in their finding that the climate is changing in unnatural ways because of greenhouse gases produced by humans.
During the hearing, Bridenstine also expressed support for the idea of using exploration of Earth's moon to smooth the path to sending humans to Mars and discussed the economic opportunities that could be tapped by expanding the role of commercial space companies like SpaceX in low Earth orbit missions, including to the International Space Station. He also emphasized the importance of weather science, as he has in the past—as a representative of Oklahoma, he has long experience with the risks and damages of tornados.
Bridenstine's nomination has drawn opposition based not only on concerns about how he would approach climate issues, but also from people like committee member Senator Bill Nelson, who believes that the NASA administrator should have a scientific background and technical training.
That's certainly the case for many administrators, but not all, as other committee members pointed out in Bridenstine's defense. One of the agency's most respected directors, James Webb, took charge of NASA during the 1960s and is now the namesake of one of the most anticipated upcoming missions, a new space telescope.
A vote on the nomination has yet to be scheduled.